Top 5 Explainer Video Mistakes That You Need To Avoid Right Away
4 min read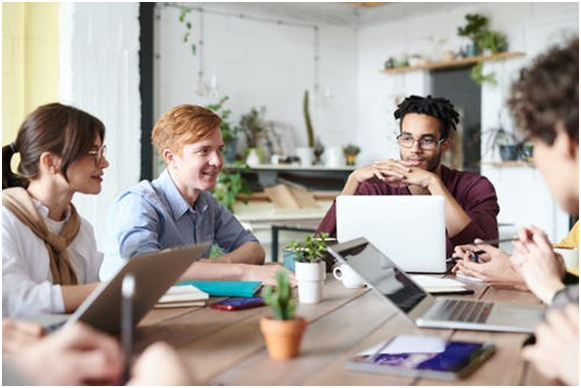 Do you know that the internet gets flooded with myriads of textual and video content every day? Are they all useful and provide 100% informative details? What would you prefer to sift through if someone gives you a chance to choose one between them? If we are not wrong, you will want to watch videos instead of reading texts. The reason? Perhaps because pre-recorded videos are more amusing to see and consume less time to acquire the same amount of information that a long article. But, does all video content outperform textual ones? No, not all. Why? Because often video creators insert filler content in their visuals resulting in lost viewer's interest. Even though you use an excellent animated explainer video maker to create your videotape, you can't ignore the importance of a product-centric script and eye-catchy visuals.
Most of the time, content creators get over-excited while making a corporate video, and they miss the sales pitch. It results in the production of uncompelling videos that drive fewer or no customer engagement. Many more common mistake examples are there that people make when creating product videos using the finest animated explainer video maker. So, today our topic for discussion is going to be:
What are some common explainer video mistakes that you should not make?
Putting too much filler content 
One common mistake that video makers often commit is inserting too much filler content in their videos. The filler matter makes the video monotonous, and viewers hardly want to engage further with the running content. So, if you want your visitors to watch the full video posted on your website without interruption, creating a to-the-point and short video is imperative.
If you don't know what filler content means here, we must tell you it is all kinds of visual and textual content that you produce and publish only for the sake of filling a gap. In other words, you can understand it as the blog posts or videos that don't offer much practical information, and people are less likely to read or share it on different platforms.
Not spending adequate time and money on a good script 
Do you know that the importance of an actionable script in video making is colossal? Suppose you have put a lot of effort into arranging various resources to complete your video-making task and used your precious time and energy in giving it a final touch. In that case, you want your visual to be compelling at the end of the day. However, it is infeasible to achieve your goal if your script doesn't resonate with your target audience.
Even the optimum animated explainer video maker you bought for creating your video will also not work wonders. It is the main reason you should invest a proper amount of time and money in your script development, so you don't have to deal with the unexpected mess at a later date.
Making your video less entertaining and more serious
Are you informed that one of the vitally essential qualities of an explainer video is "fun"? So, you should always bear in mind to put some humorous content into your video while making it. The viewers like it, and when they find it in your video, they are more likely to engage with your products or services. But if you make a too in-depth video, you will only push away your potential customers from showing interest in your offerings.
Distracting from the viewer's interest 
Please take note that viewers like to engage with only content that offers value to them. Or, in other words, you can say that the content containing something worth knowing for them or promises to solve their pain points. So, if your video doesn't have such attention-grabbing characteristics, they will less likely watch it. Remember to focus your video around "what you can do for your potential customers" instead of "what you are as a company." Do not drift away from the main objective of the video ever and try to deliver crucial information each second.
Underestimating the need for high-quality video
In addition to all the above-discussed things, you must remember that the quality of your video matters as well. The higher the video quality, the better the engagement rate. The better the engagement rate, the higher the conversions. So, these things boil down to the point that your video needs to be of high quality, not like one that can't even display the characters clearly due to poor video quality. Last but not least, avoid coming up with out-of-box characters or creativity that general internet users may find difficult to understand.
Conclusion
We hope you know why you should avoid making your video part of the millions of impractical videotapes over the internet and what mistakes you should avoid while creating your corporate video. If you liked the content you just read and want to buy top-notch video animation software to create attractive visuals, speak to the market-leading explainer video software sellers out there.