Top 5 Career Options After BDS You Have Never Thought
3 min read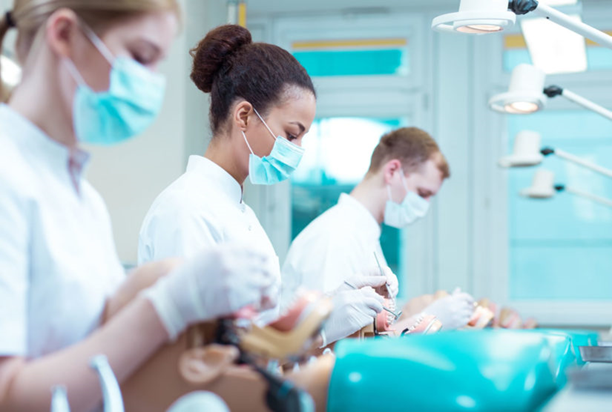 Generally, students consider selecting medical courses with a belief of completing it smoothly resulting in above-average returns to them. However, things don't work that easily. The medical courses many times by the time a student completes his/her internship breaks them down to face the hard realities. Dentistry studies remain nowhere behind in experiencing this to the students. There is a dilemma amongst the students regarding the selection of what after doing BDS. The current pedagogy has changed, and new options are available with the removal of the older ones. Many people say a big 'No' to MDS after the Bachelor of Dental Surgery as it becomes tough to gain the money back invested in MDS studies. So, following is decoded top five career options after BDS, one has never thought before!
Go stereotype with MDS:
The first and foremost career option that most students rely upon after doing BDS is to prepare for and study MDS. There are several other courses like Master of Dental Surgery in Public Health Dentistry, Master of Dental Surgery in Community Dentistry, Doctor of Philosophy in Public Health Dentistry, MBA in Public Health, and the latest MBA in Hospital Management. Doing a master degree is always beneficial in terms of acquiring higher-level knowledge and better career options one gets in India as well as across borders.
Own Clinical Practices:
True that! The second preferable option for career enhancement is to start own's clinic with the completion of BDS. Dental continuing education will continue to thrive in a way better with a practical new approach involved in it. Apart from its challenging establishment, opening a dental clinic is a real possible situation. People earn a good income out of their dental clinics. Basic research regarding where to open a clinic, what's the need of that area, and fee structure an individual is likely to pay would add a cherry to the cupcake and will boost your career to the cloud nine.
Consider Relocating Abroad:
If one wants to become a millionaire, then the option of relocating to foreign can be a good option. Countries like the USA and UK are a tough deal to crack the exams and settle there for dentistry practices. Gulf countries pay around 80K-1.5L to the person with only a bachelor's degree in hand, and the pay rises to 5L to one who has a masters degree. An individual with a BDS degree can even shift to abroad and become a lecturer/tutor in a reputed university/institute and earn well from the same occupation.
Grab a Government Job:
Government jobs are the most safer job, followed with utmost security standards and perks. An individual can opt-out of the opportunity to get a job in governmental departments on a short-term basis. There are several dental job updates for permanent requirements by the Government that demands a lot of skills and talent that everyone doesn't possess. There are specific answers to problems that say that joining the Army dental corps is a worthy endeavor. This alternative fetches you the renowned title of being a part of the 'Indian Army.'
Be a Blogger or Youtuber:
The best career is the one that gives you supreme comfort and convenience. Have you ever thought of becoming a YouTuber, an influencer, or a blogger once you graduate? Well, not at all a bad idea! A student with a BDS degree can go for dental blogging and make more people influence by simply sharing dental-related hacks through YouTube videos. Also, dental tourism is quite a friendly approach to earning an ample amount. You can be a guest explorer to cities to render your dentistry services after your BDS degree.
Conclusion:
Hence, with nothing impossible to study and survive with, there are options to pursue either of them accordingly. The above career prospects after BDS are handy, and there are more distinct possibilities furthermore with an unimagined advantageous amalgamation.