LinkedIn, the Latest Marketing Hub for Content Marketers
3 min read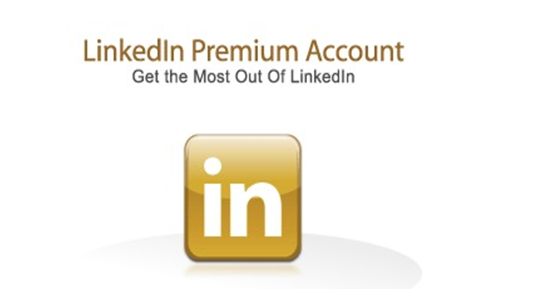 Termed as the "Facebook" for professional people, LinkedIn is suitable for people who wish to show what they have, can and aspire to do in life. 
But lately, LinkedIn has grabbed the interest of Content marketers. They are people who communicate their product to an accurate audience through multimedia. Does LinkedIn have the required potential to be a valuable resource for them? 
We'll get to the details in this article. 
Marketing goal
If you're a content marketer then you need to hold your horses before introducing your product ahead. Your marketing goal needs to reflect on what you wish to gain from this activity. Are you aiming to communicate with the target audience and appropriate clients? Or increasing the reach of your product and making people aware of it?
Your marketing goal may vary with the type of product, approach, and your objectives. Going to LinkedIn without the right approach will result in a terrible setback for your product.
2.    Content Media and types
LinkedIn hosts several media content types and since you're going for the best one to make your product sell in the market, interacting with your potential customers is necessary. How will you manage to do that then? We have a few content types you can choose from:
a.    Groups
b.    Emails
c.    Company's page
d.    Personal page
These mediums will assist you in your goal. Content Marketers actively seek to promote their product they may try to instill a change in their product which can allure customers to it.


Additionally, buying LinkedIn premium subscription will open a world of interesting functions to your way that can be used to gain optimum benefit from LinkedIn. Linkedin is best platform and tool to enhance your personal branding, you can check this reference for more info- Personal branding su LinkedIn
3.    Getting into LinkedIn
LinkedIn values its native LinkedIn content. So, suppose you published an article on LinkedIn itself. Other viewers can view your content without leaving LinkedIn; this is valuable to LinkedIn because they require users to use LinkedIn the most.
However, the dynamics could slightly or majorly change as time passes. The way how LinkedIn's priorities and algorithms work may not remain stable throughout your search for customers. If you're smart, you will transition yourself and mold the type of content you target/provide as it drops or rises in popularity.
4.    Videos
LinkedIn videos have managed to create an uproar recently and this may be due to campaigns and trends initiated by famous personalities. Videos are a suitable way to get your marketing goal across the board little effort.
Additionally, videos are claimed to be ever-green in respect to the changes LinkedIn experiences so you're better off relying more on videos to market your content.
5.    Articles
Articles are easy to make, efficient and can be customized to their fullest if produced with the right content. Articles can be injected with all sorts of multimedia content such as videos, slideshows, or LinkedIn posts by others. 
However, it is necessary to keep in mind that while videos focus on the gist of the product, articles should be utilized for details, explaining how and why your product should be bought or any other detail you wish to add.
6.    Text and pictures
It may sound old-fashioned but hear me out, text and photos still retain importance in the lives of most users. Having a snack while scrolling through LinkedIn? Who has the time to watch a video or read a lengthy article? I don't!
Including a brief text along with pictures to make your readers transform into customers is a classic way to meet your desired goals as a content marketer.
Does this article satisfy you in knowing how LinkedIn can be utilized to market content? Let us know what interests you!
Read More : MocoSpace