Top 5 Advantages Of Unified Communication Solutions For Your Business
4 min read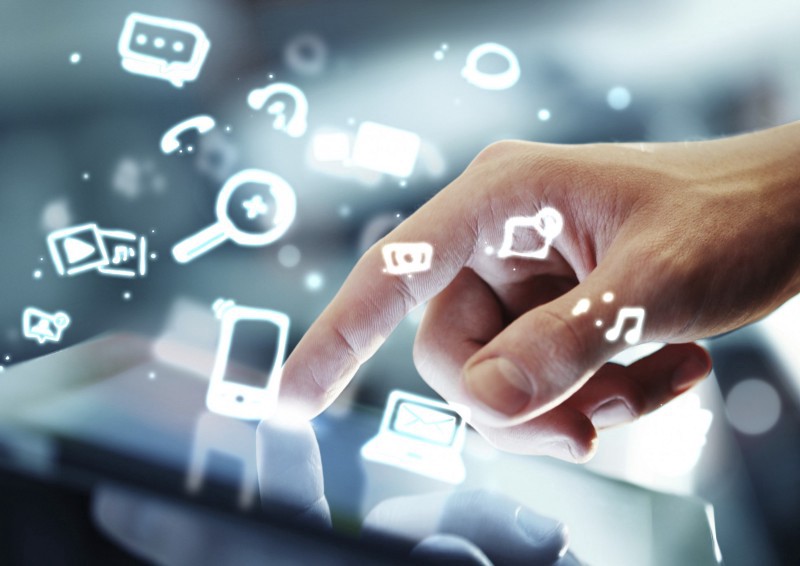 Introduction of voice telephone systems was quite a step up from telegrams, postal mail and Morse. Unified communications is another leap forward in the current era where people use chat, SMS, video calling, fax and voice mail to communicate. For businesses that must address customer concerns through any of these channels, it becomes a tough challenge to handle hundreds of customers and keep track of communications. Unified communication solution effortlessly blends it all into a single dashboard. Once you have it in place you are not likely to go back to siloed communications. There are quite a few advantages to UC of which we list five here.
Employee benefits
Think of your employees tasked with handling new inquiries and existing customers. Keeping track of communication becomes a chore if they have to individually handle social media channels, telephone, chat, text and Whatsapp. This leads to:
Stress
More workload
Reduced efficiency and productivity
More errors
Customer dissatisfaction at delays
Records in disarray
Customer churn
Now switch to Unified Communication solution. It ties together all these channels that can be accessed by employees through a single dashboard. Further, it connects the CRM and employees can access data and carry out communication through any channel using in-office systems or their mobiles. If you have remote workers then UC works out to be better since they can be part of the communication network. You do away with all the above bottlenecks. Your employees work better and enjoy it. It translates to better customer service and more revenues for you.
Cost reductions
Switch to unified communications with the help of UC development services and you have IP PBX at the core that does away with expensive PSTN lines (you can retain them if you so wish and plug it into the IP PBX). The immediate benefit is massive cost savings in telephone bills for local, long distance and international calls since everything uses VoIP.
The on-premise solution requires upfront investment but reduces ongoing call costs. On the other hand, if you opt for hosted UC then you do not need to invest and you enjoy access to latest technologies in the IP PBX in addition to other modes of communications such as WebRTC audio-video chat and conference.
Internal communications and collaborations
The focus is mostly outwards, towards better communications with customers and vendors. However, the same setup can be a perfect tool to promote internal communications and collaboration between your teams. For instance, employee A in one department can communicate and collaborate with Employee B in another department and with Employee C who may in another location. You get the benefit of speedy internal interaction besides avoiding the costs of travel that meetings would entail.
Better customer engagement
Customer A may start the journey on phone. Not getting a response he may send a text message and then an email as well as Whatsapp or leave a Facebook post or simply tweet. The unified dashboard immediately alerts employees about all such channels used by a customer and helps them to respond. Further, you can tie together all such communications into a unified database in your CRM, readily accessible for the present and for the future. Speedy response certainly is appreciated and earns you loyalty.
A note about Whatsapp. In the normal course of things your employees would use their personal mobiles for Whatsapp communication and all such interactions remain outside the CRM and internal communication chain. By opting for UC you have a single Whatsapp number and interactions go into the CRM. There is ease of use and better security.
Better analytics
UC development services usually incorporate analytics and reporting into the unified communication solution. This helps you to drill down to details in various aspects such as:
Time spent on interactions
Channels used for interactions
Customer preference for channels
Channels that lead to fast resolution
Costs of communication
Speed of responses
It is easy for managers to monitor all channels and derive information that will help them improve services, reduce load on employees and save costs while increasing revenues.
UC brings along other features that will be a joy to use such as video chat and conferencing. It proves far more satisfying for customers and the same feature becomes a valuable tool for employee training or to conduct dealer conferences online.
These are compelling reasons to switch to UC with the help of UC development services. UC is going strong with markets expected to exceed $ 167 billion by 2025, growing at a rate of 8% and 90% of businesses are moving towards digital transformation. A RingCentral study shows that 70% of those surveyed found communication inefficiency an impediment to business as employees kept switching between 10 apps in an hour.
UC is becoming ubiquitous just as phones were at one time. You simply cannot do without it.