Tips To Order Personalized Birthday Cakes
3 min read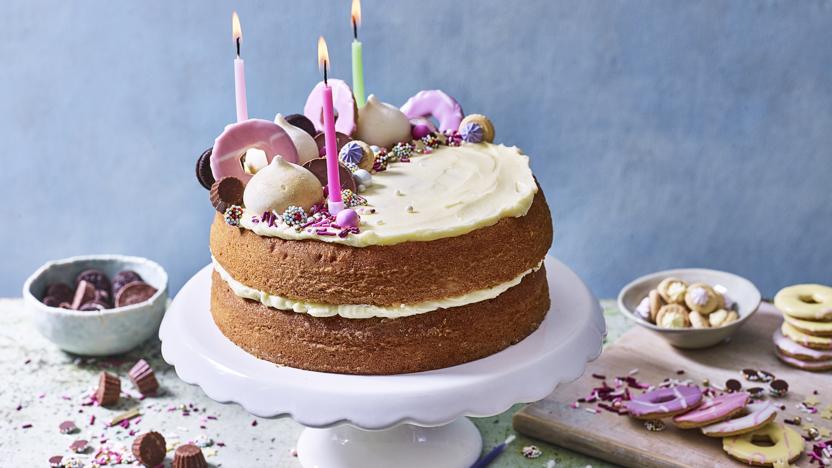 The cake is one of the most essential parts of the birthday. In the market, a large variety of mouthwatering cakes are available. Most of the time, you may see the beautiful cakes on your special days. But if you get an opportunity to customize your cake, isn't it interesting? Yes, you can go personally to the baker's shop or order the personalized cake online. There are many professional bakers in the market. You can speak to the professional baker about your needs, requirements, and budget for the cake. Personalised birthday cakes are gaining popularity these days. These custom cakes might be new for many individuals, so here are some tips when you are going to order a personalized cake:
Give maximum information to the baker as much as you can: In the first step when you are speaking to the baker you must give maximum information as required. Firstly you have told the baker about your needs or what you are looking for. After giving them a general idea, you can move further like give details about the flavors and colors you want in your personalized cake. You should also tell the baker about the due date and also the number of guests that are coming. Now you can give pictures to the baker. All this information is important to order a personalized cake.
Budget requirement: If you only have experience of getting cakes from the local grocery stores then you don't need to check their price lists. You can't make a budget for a cake by looking at the price lists. Because your cake may have different specifications. So, a professional baker will take the full information that is required to make a cake, and then the price will be decided. The total cost of the cake depends on many aspects like the size of the cake, style, design, time requirements. All these things are considered to make a final price for the custom cake.
Have patience: Bakers need time to bake personalized cakes even if the cake is small. You can't have the cake on an immediate basis. Because, a baker has to make a plan like, how to bake, cake style and design, decoration phase and it requires time. For better results, you should give the baker time as much as he requires.
Delivery time: Once your order is ready it is important to have patience. Because moving a cake from one place to another is not an easy task. Even if the cake is small or big, it requires maximum care. So, you should wait for your order once the cake is ready.
At last, birthdays come once in a year so, to make it memorable you can order personalized birthday cakes. These personalised cakes are great in demand. You can go personally or you can order the cake online. When you are going personally you may find it difficult to take the cake from bakery to home because cakes required care while taking it one place to another. But, if you go for online purchase, you just have to relax on your couch your cake will be delivered at your doorstep without damaging the cake quality.