8 Tips To Manage Stress While Relocating To A New Place
4 min read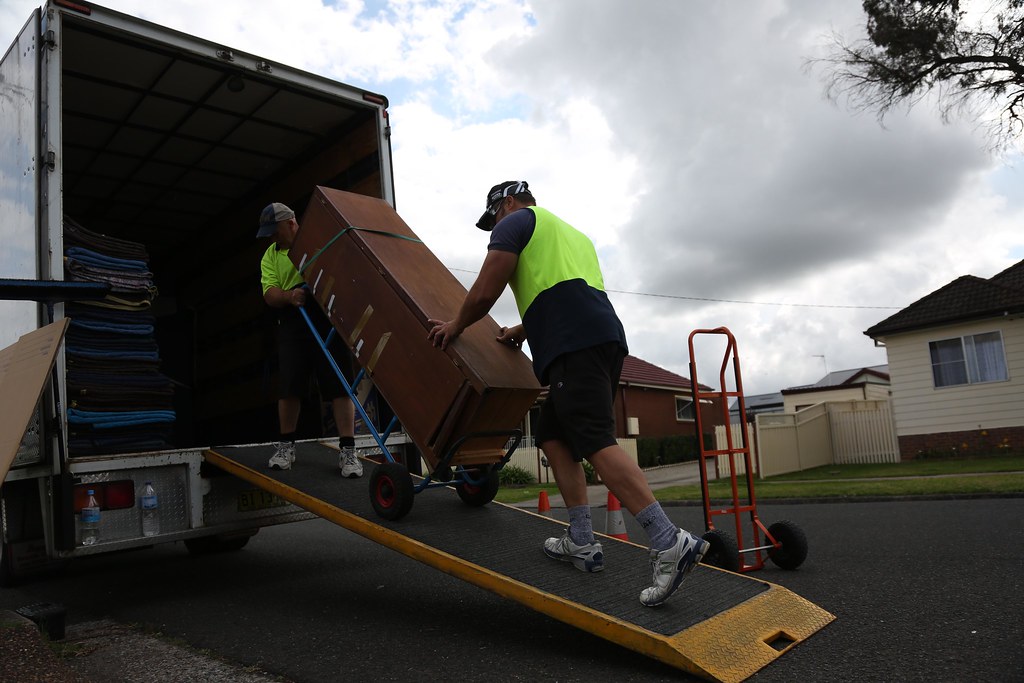 Relocating to a new place is full of stress, and most people don't know how to manage the same. Hiring a removalist service can help combat some stress, but you have many other things to do in less time. The change of jobs, cancellation of services, arranging the packing materials, getting help from friends, and managing the routine tasks are some essential things to perform.
Every family that has moved at least once know the stress of relocating. Therefore, it is essential to find some ways to deal with stress and make the process easier. There are many things you can plan and perform to make your move more comfortable than ever. Let us check some best ways you can use to make your move smooth and convenient.
Have the right mental attitude
Usually, people think of moving as an occasion of stress. However, a move does not need to be stressful if you plan everything in advance and keep yourself calm. It is everything about our attitude towards the move that makes you feel stressful. One can wallow the unwanted move or can make the best of it by proper planning and staying calm. With the right mental attitude, anyone can lead to a stress-free move.
Keep in touch with friends 
If you are feeling stressed about your move, it is best to keep in touch with your best friends. It is best to ask your friends for help, as it is essential to reduce stress. Communicating with friends and taking help automatically reduces stress in any situation. You have to do the same during your move.
Plan everything 
Planning is the key to making things easier in every situation. You need to plan the essential tasks of your move in advance. For example, you need to make a list and schedule of tasks that need to be done. These tasks should include the list of packing materials, cancellation of local services, steps to search a removalist, hiring the helpers, etc.
Having everything written in a list helps you to create a schedule for the tasks and perform them accordingly. Performing the tasks in a proper sequence is sure to help you reduce the stress during your move.
Hire a reputed removalist
Hiring a removalist can reduce the tasks and stress to almost half. You should start searching a reputed removalist months before your move or as soon as you know about the move. Your removalist can handle all the packing and transportation of your stuff while you can focus on other important work. If you live in Gold Coast, you can find many companies offering services for removals Gold Coast to Sydney and other cities.
Apply for cancellation of services
It is essential to unsubscribe to the local services that you are using in your present location. Some service providers require you to apply at least one month or some days in advance to process your request. Applying in the last week can lead to delay in cancellation and imposition of extra charges for the days you may not use the service. Paying anything extra than you use can lead to stress. Therefore, it is best to inform your service providers to cancel your services to avoid paying extra charges.
Have an estimate of the total cost
People feel highly stressed when they are asked to pay some unexpected costs for their move. Therefore, it is best to ask the removalist for the total cost of the move. Also, you can ask for quotes from various removalists during your search. Having an idea of the total cost helps you to be prepared to pay the same. Knowing that you are comfortable to pay the cost of your move helps reduce stress.
Take care of your family
Families with kids, elders and pets need more care than families with young people. Any family can get disturbed due to the change in their daily routine. Kids, pets and elders need your care and attention. You need to ensure they are comfortable and get what they want in the days of the move when everyday something they need is packed.
Plans after your move
Most people focus on planning before and during the move and arranges everything they need to make their move easy. However, you need many things after you move. For example, you need to unpack your stuff and place every item at a proper space. Moreover, you need to subscribe to the local services, such as internet connectivity, milk supplies, newspaper, magazines and any other services.
Final Words
There are many ways to beat stress during a move. However, the experience of a move depends on how you manage the stress in your daily life. If you can deal with stress in your daily life, you can also manage the same during your move. Following these tips can help you to make your move stress free and convenient.