Reroot – Best CRM Solution For Real Estate Developers And Agents
3 min read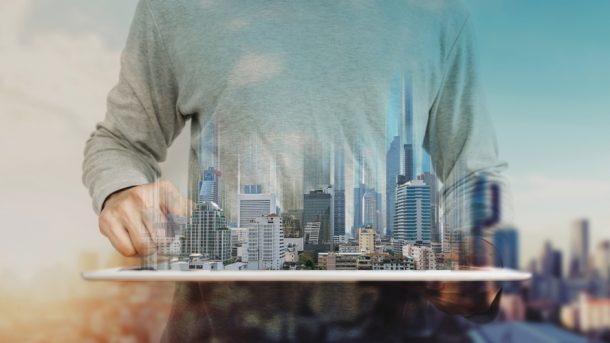 Customers are very important for any type of business. They are considered asking because they provide necessary sales and profit generation for any business organization. Real estate developers and agents want their customers to get detailed information about new developing areas and Establishments which have been constructed in recent times. They want to ensure customers can be reached using an efficient mode of communication. Detailed information about new projects and their various features and benefits must be communicated to the customers at the proper time. Real estate developers and agents want to develop a long-lasting relationship with customers. Attracting new customers and maintaining them for a longer period requires the adoption of customer relationship management solutions and software.
Reroot CRM Provides an app Best solution for generating sales and maintaining a longer-lasting relationship with potential customers. It is a revolutionary application that allows real estate companies, agents and my developers to generate customer leads and maintaining them by providing necessary information with complete accuracy and efficiency. It is considered as the top real estate CRM solution which helps both companies and individual agents or developers for attracting the attention of potential customers towards their new projects. The company provides both application-based solutions and technical advice to real estate developers and builders for contracting the attention of new customers and generating leads for better sales and profits. It acts as a one-stop solution for lead generation as well as management of sales for real estate companies and individual developers.
There are various features and benefits which the company provides through its application and online platform:
Lead generation as well as management:
CRM management software and platform enables real estate builders and developers to generate lead as well as manage them with complete efficiency. Real estate developers and agents can generate customer leads through their online platform. The necessary information is provided relating to various projects to which real estate developers are connected. The online platform or application-based platform helps real estate developers and agents develop customer leads. Moreover one can manage the customers with complete efficiency. Leads can be managed until they become regular customers of real estate developers or agents.
Sales related information:
The company through its online software and application helps sales managers working within a real estate company to get sales related information. One can manage and obtain Inventory related details and information regarding potential customers. One can manage Development projects which the company handles and even the customers who are connected or who have the potential to connect with the company. Sales managers get the latest information regarding potential customers and projects which require continue surveillance.
Customer relationship management:
The company manages the complete cycle of customer relationship management by providing necessary services. The ensure real estate developers and builders get the necessary facilities for the generation of leads and managing their customers. An organization engaged in real estate development and Individual developers and Agent get necessary facilities under which REroot company helps generate customer leads. Necessary services are provided under which leads are managed until they become final customers of real estate developers and agents.
Reroot is the best real estate CRM software in India providing necessary services and solutions for managing customers of real estate developers and agents.