Things You Should Avoid & Keep In Mind Before Moving Abroad For Higher Studies
5 min read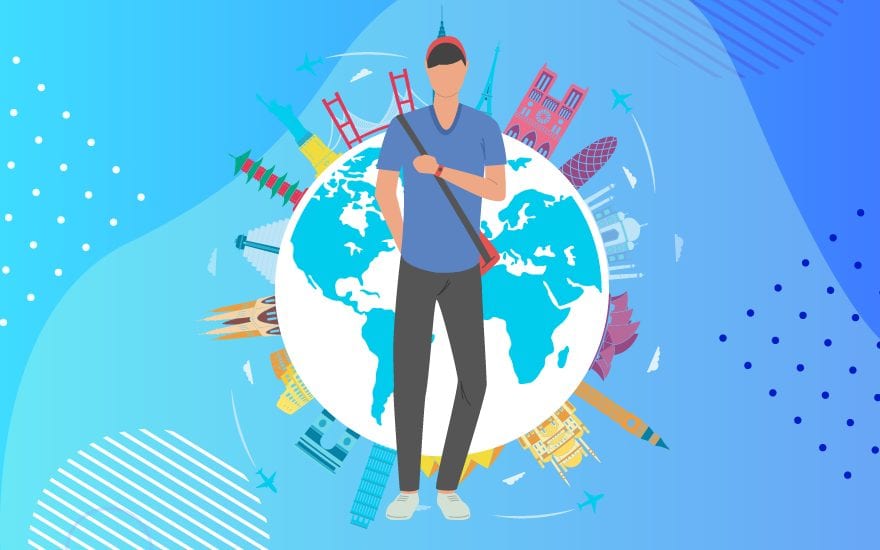 It is true that more and more students are going abroad for their higher education. Of course, the international landscape is impressive and everyone wants to try their hands at education in another country. If you are also thinking of going to another country and pursue your future studies, you may need to be prudent about everything. It is going to be a big move in your life and you cannot simply take it like that. Make sure that you think about everything before you make a choice.
It would be nice if you speak with foreign education consultants and ensure that you have a proper idea about everything. Experts have an idea about what is happening, trending and what can be expected in the near future. You know over the years;students are getting more comfortable with taking professional help of experts. These experts know that they just need to talk to them and these consultants would help them in their overall moves. Since the consultants understand what exactly is needed and how the procedure goes, they can aid you in successfully getting into the university. There are a couple of mistakes that students make when actually they plan and work for going to abroad for higher studies. Have a quick walk through the following points:
Know about the country before you go
In case you are willing to study in another country, it is absolutely better you do proper study before you are going to that country. It would be great if you equip yourself with the proper knowledge related to the geography, places, and even that of lifestyle and so on. These things are absolutely crucial for your survival. You might have to go via unnecessary challenges because of your ignorance. It might be good if you do proper research about the specific country and the area you would be moving to. keep in mind that you are not going there for a contenting weekend trip; you are going there to stay and study for a period of months and years. You must be well-acquainted and informed about the country and the ways of that place before you move.
Here, you might wish to know if the economy of that study abroad nation is tanking, if the metro system at that place is falling apart, if they are experiencing major political disturbances, in case there are in the centre of a health crisis and more. Remember that a couple of the finest places to study abroad are in that of political or economic flux, so there is no requirement to panic over every little incident. It would be nice if you stay informed about what is going on in diverse countries and then take the final take.
Polish your Language skills
In case you don't know even English, you could find it somewhat challenging and difficult to survive in another country. Even if you know English, it is going to be better that you acquaint yourself with other languages too. If you do not think you can value diverse language or culture then you are not really learning.  Remember you don't need to be ideally fluent, but you can at least try to say simple hello in the language spoken therein and listen to the ones who have diverse beliefs.   Even if you are not so comfortable at a particular language, you need to know some basic words so as to communicate with the fellow individuals.  When you are therein in a new area, you must never miss an opportunity to talk to others. If they are talking to you, try to reply in their own language. Nobody is going to judge you and you are actually doing it all for your ease.
Don't leave anything for tomorrow
In case you are planning to go to abroad for studies and everything is nearly set, congratulations. But if there are a few areas that you haven't touched so far and you feel that you would manage it when the time comes then you are on the incorrect path. You have to keep yourself ready for everything that you might encounter in a new country. You cannot take the stress or pressure of every little thing once you are there. The point is once you are prepared for tomorrow, you can better handle things.
Important things to consider before you leave for the new country
There are many things and a few of the most important ones are like:
Paper work
It is crucial to get your passport as early as possible, and then go ahead and apply for your visa well in time.  In case you do possess a passport, double and triple check the expiration date it has. You have to ensure that it will last you well further than that of the semester abroad. If you haven't made your visa yet, it would be helpful if you get it done on immediate basis. Things would be smooth only once you are done with your visa thing.
Courses as well as Lodging
All the study abroad options in programs and courses are unique, but most of these do include traditional coursework.  You should know what type of classes you are going to be taking and when they are going to be so as to make sure that you plan out activities around such a schedule.  Remember you have to be confident that you have made arrangements for your stayover even before you land therein. Once you have so many things already on your mind like your studies, the new environment, the expectations and all; you cannot tax yourself later on with the lodging. Get it done before you move there and for that take help of experts.
Flights and itinerary
Gather all your plane tickets, maps, itineraries and even related documents. Remember to keep them all on hand.  Once you possessed everything organized ahead of time, you can easily lay back and enjoy the ride. There is no requirement to panic or tense once you have all the things in place. There is no point of getting panic or finding your visas, tickets or related papers right before the journey. Make sure you keep them all in your priority list to allow everything to go smoothly.
Conclusion
So, checking out abroad education options is a good thing and once you do it in a wise manner, you can make the most of your decision.