Things Must Know Before Applying For a Personal Loan
3 min read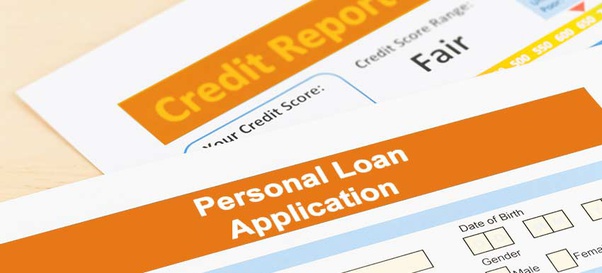 While availing a personal loan is one of the best ways to get funds in a short period with less documentation, it is essential to know about the entire process. Knowing such critical details will help in improving the chances of loan approval. Having a thorough checklist of do's and don'ts while shopping for a loan will make things easier. 
Following are some of the key factors that you need to be aware of, before applying for a personal loan:
Knowing your credit score:
A CIBIL score is a determinant of your creditworthiness and is assigned based on your repayment history. Credit scores range from 300 to 900, a high credit score would mean that you can easily avail loans with low-interest rates. For borrowers with low credit score, they might not get the best interest rates and sometimes face rejection too. Hence it is vital to have a positive credit history by paying off old debts. You might not want to miss out on payments but can forget the due dates. In such cases, opting for an auto-debit option for your credit card payments and existing loans can help. Also, it is crucial to keep the gap between your credit card limit and the credit taken by you to a minimal extent which can help you in maintaining a high CIBIL score. 
Investing For Beginners – Where To Start, Types Of Investments
Comparing the best rates in the market:
Assuming that you have a good CIBIL score to your advantage, the next thing is to browse through various options available in the market to get loans. There are numerous financial institutions which offer competitive interest rates, and the onus is on the borrower to choose a financial partner who can provide low interests, flexible tenure and repayment modes. 
Knowing about the impending costs:
If you apply for a loan and the loan gets approved, note that you are liable for the charges incurred by the loan. For example, you would be required to pay a processing fee, foreclosure charges, prepayment fee, late payment fee etc. It is crucial to know about the charges beforehand so that you can estimate the total repayment amount that needs to be paid to the lender. Such a practice will facilitate you towards better financial management, and you can even opt for a lender who can provide a waiver on a few of these charges. 
Assessing your needs:
A personal loan is taken primarily for vacation, wedding, purchase of goods, medical emergencies and various other reasons. If you can assess your needs thoroughly, know your loan eligibility and write down your exact requirement of funds, you will be able to plan your finances in a much better manner. If you are unsure about your funds' requirement, you can opt for flexi-personal loans which are offered by several financial institutions. 
Planning your repayment phase:
Planning your repayment phase is perhaps one of the most important factors, you need to consider before applying for a personal loan. As the number of lenders providing personal loans continues to grow, you might not want to end up taking a huge loan and face difficulty with the repayment phase. It is advisable to allocate a monthly budget for your repayment so that you do not have to struggle with finding funds to repay dues.
Conclusion:
As mentioned before, multiple vendors provide loans for your requirements. Still, it would be best if you were extra careful about not falling into the trap of marketing done by some lenders who do not keep their promises. There is nothing wrong in asking the right questions to your financial partner about your loan and then decide on applying for the same.