The Ultimate Guide to Purchasing Men's Cuban Link Chains
3 min read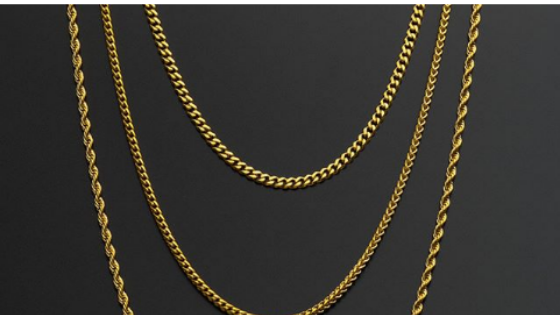 One of the most versatile chains in the market, according to the current global jewelry trends, is Cuban link chains. Different people refer to Cuban link chains differently – it can be called a 'franco chain, or curb chain' as well. 
What are Cuban link chains made of?
Generally, these Cuban link chains can be molded out of any metal – silver, platinum, gold, etc. Gold is, however, the most in-demand all over the world. Most of the gold Cuban chain links are made of regular yellow gold; otherwise – yellow gold is used as a base gold, and then it is combined with yellow gold to change the final design's color scheme. Copper is mixed with nickel to give the rose gold sheen to chains. When the intention is to have a white gold finish – then it is mixed with manganese or palladium to create different variations of white gold. 
What size chain is best? 
When it comes to buying men's Cuban link chain at affordable prices – size is what matters. IT matters even more than the price or quality. It is especially true if you look at hip hop stars – they always only adorn themselves in heavy sized gold exaggerations. But if you are not as comfortable as your hip hop idols, then what is the right size to get your men's Cuban link chain? It is always better to wear multiple small chains than a huge chunky one. One of the best sizes to begin your Cuban link chain is the 18K one in any finishing shade that you prefer. 
Get the 10k, 14k, or 18k Cuban link chains?
What exactly does "k" symbolize? The little "k" stands for karat, and karat is used as a unit to measure the purity of gold. Considering the purity of the material of your Cuban gold chain links is one of the essential parts of purchasing a good quality chain. The higher the number of k, the higher the purity of gold used in making the chain. This also affects the price of a particular chain with a higher 'k' level.
Generally, a '10k' gold has less than 50 percent of gold material used in it. It is by far the most affordable and most durable type of gold. The disadvantage of owning this kind of gold is that it's pale yellow color and may even trigger other metal related allergies on those with sensitive skin types. '14k' gold, however, is made up of 58.3 percent gold, and the other parts are made using alloys. 
This gold make is by far the most popular kind of used to make most rings and other jewelry – mostly in the Western countries. It is an excellent mix of purity and durability. It is also cost-effective. On the other hand, '18k' gold is made up of 75 percent gold, and the rest of the 25 percent is made with alloys. This is the most practical high level of gold and alloy mixture that looks great, although – it might be expensive. The purest form of gold is the 24k gold – it makes up 100 percent of the jewelry. Although it is the purest form of gold, it is impractical to use them in making jewelry without any mixed alloys. This is because – pure gold is incredibly soft and malleable. They do not hold their shape at all and bends or cracks easily – making it look scuffed and unattractive from all the places of wear and tear. It is a very bright yellow color, and most people find it unappealing. Plus, top that with the fact that it is costly to own. 
These are the few things to note when one plans to buy any men's Cuban link chain. Having this information and knowing it can help make an informed decision when it comes to purchasing one for yourself or your loved ones.