The Major Reasons Why You Should Consider Visiting Coorg For Your Vacation
5 min read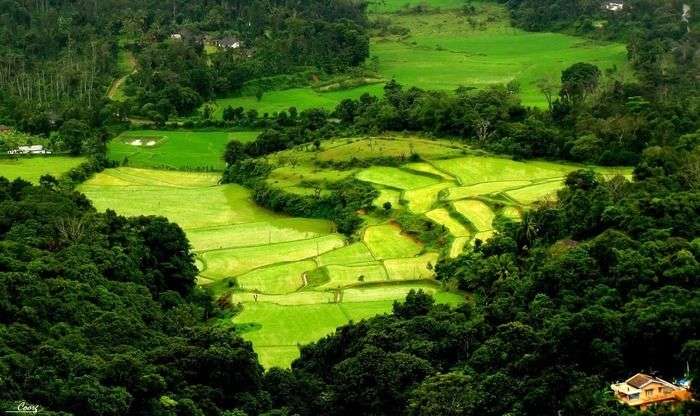 Coorg is known as the Scotland of India because of its lush woods and foggy highlands. Coorg, in southern Karnataka's Western Ghats, is also known as Kodagu, and gets its name from the Kodavas, a native population. It was named Coorg by the British, and the name stuck long after they departed the nation.
The roads in Coorg twist up through verdant coffee plantations and pepper gardens, providing breath-taking views. The area is rich in history and culture, as well as timeless beauty, and it offers salvation through its natural beauty, temples, monasteries, rituals, and other attractions. Since it is a tourist attraction, there are many cool places to lodge like evolve back Coorg where you can stay comfortably.
When is the best time to visit Coorg?
The best aspect about visiting Coorg, a charming hill station in Karnataka, is that it is a year-round place where you may visit anytime your heart wishes. The best time to visit Coorg is from September to June. If you wish to undertake trekking, the ideal time to visit Coorg is between October to March. People from all over the world go to the gentle slopes of this charming hill station all year, thanks to its mild temperature and breath-taking scenery. Coorg, nestled in the folds of the spectacular Western Ghats, provides huge expanses of coffee farms and lovely flora. It's no surprise that it's one of the most popular tourist spots in India's south.
Here are some of the places that you should visit while in Coorg
Raja's Seat
The Rajas' favourite hangout spot, once a charming garden adorned with an array of colourful flowers, artificial fountains, and a concrete arc overlooking the green hills looming with cottony clouds, is now one of the major tourist attractions. In terms of your vacation, this location serves as a good starting point for your one-day sightseeing tour of Coorg.
Bird-watching is a popular pastime.
If you are inspired by nature and its inhabitants, then bird watching in Coorg is a must-do activity. Brahmagiri, Talakaveri, Nagarhole, and Pushpagiri are some of the places in Coorg where you may go bird viewing. Coorg is home to white-bellied short wings, flycatchers, the Nilgiri laughing thrush, and other unusual species. On your journey to these Coorg locations, don't forget to bring your binoculars.
Elephant Camp Dubare
If you're a fan of elephants, you'll want to pay this site a visit. Enjoy a fun-filled day with these colossal and lovely creatures while taking a spurting bath with them and enticing them with delectable treats, until they eventually let you ride on their backs to explore the abundance of nature along the banks of the Kaveri River. Whitewater rafting in the Kaveri river is a thrilling experience for adventure seekers. This camp is home to around 150 elephants that are always eager to make new friends and have a wonderful time with the guests.
Abbey Falls
The picturesque Abbey Falls, which flows amid scented coffee farms and spice fields, is one of the greatest places to visit in Coorg. The hanging bridge, built just across from the falls, provides stunning views of the river Kaveri's tumbling waves, as well as the ideal location for capturing an unforgettable moment with nature. Abbey Falls is an attractive summer hideaway for your kids' holidays, located approximately 8 kilometres from Madikeri.
Madikeri Fort
This fort was built in the 17th century and is still standing today. In the neighbouring museum, you may go through Tipu Sultan's belongings. In the year 1790, he reconstructed the fort using granite. Don't miss out on the artefacts from the British period while you visit this fort.
Nisargadhama Cauvery
A few kilometres from Kushalnagar, off the State Highway, lies an awe-inspiring island encircled by the Cauvery river's water. Nisargadhama is a favourite picnic site for spending quality time with family and friends since it offers a variety of leisure activities such as boating, elephant rides, and nature walks. The exquisite diversity of wildlife, which includes dense forests of bamboos, sandalwood, and teak trees, adds to the visual attractiveness of this island. The sight of deer ranging freely or sprinting in leaps adds to the allure of this wonderful location.
Coorg has adventure activities as well
If you are looking for a thrill and an experience that will give you an adrenaline rush, then Coorg is the place to go. There are several activities to do during your time in Coorg, including trekking, camping, river rafting, and jeep safari.
Do you want a taste of the thrilling off-road jeep adventure? If that's the case, Coorg is the place for you. Here, every adventure seeker will find their soul-awakening adventures. Coorg has been transformed into a dream resort because to its evergreen woods, pleasant weather, and raging rivers. It is possible to drive all the way to Bakkere.Visitors may see the unusual Brahmagiri Hills by driving through the elephant grasslands in jeeps. The drivers, who are familiar with the area, will take their passengers to uncharted territory in Coorg, which is nestled deep within the Malnad woods.
Apart from these places, while you stay in Coorg, you get to experience their culture as well. Every location has its own distinct appeal as well as the culture that connects it together. The culture of Coorg has been centred more on ethnicity, with the native essence reflected from the local lifestyle and customs ingrained profoundly. Language, attire, religious rituals, ancestral dwellings, songs, dances, and festivals of the Kodava culture are particularly unique and startlingly different from those of other areas in India.
Our bodies run on coffee as a fuel source. You will like the high-quality coffee served in Coorg. The aroma of freshly brewed coffee pervades the entire space. The coffee farms of Coorg are enough to melt any traveller's heart. You may visit a coffee farm and participate in every step of the process, from picking to processing to brewing coffee. Observe the interesting process unfold right before your eyes.
So, you can experience everything from their rich culture, adventure and the freshly brewed aroma of coffee by lodging comfortably in evolve back Coorg.
About Author