The Best Stock Market Courses in Mumbai
5 min read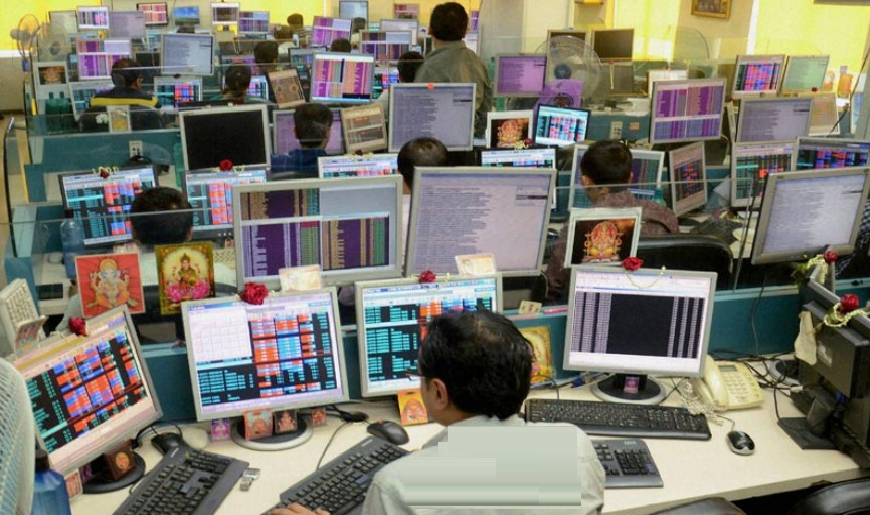 Finding the Best Stock Market Courses in Mumbai: Introduction
In India itself, there are various institutes and individuals that claim they know how the market works. Even though this is the reason, one thing common across each of these players is the fact that no one is willing to teach their students in the Live Market. The sole reason this is happening is because they are not confident in their strategies, or they simply do not have any strategies of their own and are just supplying cheap theoretical knowledge.
Thanks to the internet, information is available for free everywhere. Although this is a good thing in most cases, for Stock Market Education, it can hurt rather than be beneficial. If you have done some research yourself, you will see that most of the information available online is contradictory. This is dangerous when thinking about investing money in the stock market. At this stage it makes sense to seek professional help from trained and experienced individuals. So how does one go about looking for the Best Stock Market Courses in Mumbai, India or anywhere in the world when reputed institutions are not confident in their strategies? Let's have a look at this using a checklist.
Things to make sure of before joining any Stock Market Courses in Mumbai, or anywhere else in the world.
The very first thing when looking for Stock Market Courses in Mumbai, or anywhere else is that the courses should be reasonable. Think about this, there is no single money making strategy that can guarantee profits all the time. If this were true, the person teaching that strategy would be the richest person alive. Since this is not possible, institutes taking the time out of their busy schedules to teach the population Trading and Investing charging a basic fee for education is fair practice. However, the ones that go overboard with their fees are scamming the population as even their strategies are not 100% accurate. Therefore, the first point is that the Stock Market Courses must be offered at an affordable price.
Next, as briefly mentioned before, the teacher must be completely willing to train their students in the Live Markets. The reason this is important is because theory knowledge is available everywhere, what is important is to be confident that the strategy has a good success rate in the live markets. It is wise to stay away from those institutes that are only providing theoretical knowledge. Add this point to your checklist when looking for Stock Market Courses in Mumbai and you will weed out several big names, surprisingly. Be very logical when performing this search.
The third and last point when looking for Stock Market Courses in Mumbai, or anywhere rather is that the trainer must be willing to provide support and assistance even after the course ends. If the course claims to completely educate the student on the topic of the Stock Market, if the student finds themselves in a fix later on, they must have somewhere to go to solve their confusions. Therefore, look for someone willing to provide you with lifetime support and your list of institutions will go down.
Goaled: The Best Stock Market Courses in Mumbai & India
If you have read the above checklist of how to choose the best Stock Market Courses in Mumbai, or anywhere in the world, you will find this suggestion extremely helpful. Goaled is an Institute like none other offering the Best Stock Market Courses in Mumbai and online. They successfully pass the checklist test when looking for stock market courses mentioned above. Meaning, they are affordable, train their students during Stock Market Hours, and also provide their students with lifetime support.
Among the Stock Market Institutes in Mumbai, they rank superior because of their skills, business values and ethics. If choosing them, you cannot go wrong and will have a complete understanding of the Stock Market.
Here is a link to their website: https://goaleducation.co.in
Below, let's look at a few questions students normally have before joining any Share Market Classes in Mumbai.
Which Course is Best for Stock Market?
The answer to this question depends on what kind of participant you wish to be. If you wish to spend little time studying stocks and following the market, the Investor approach would be good for you. For being an investor, the Fundamental Analysis Course is the best.
If you want to make trading a full-time thing and can spend time everyday studying the stocks and following the market then Technical Analysis is the course for you.
You will find the answer to this question in this article itself. In the beginning it is wise to learn from experienced professionals. Since there are many, the checklist in this article will make it easy for you to choose the best one among them.
As mentioned above, there are several Stock Market Institutes in Mumbai charging high fees. High fees does not mean accurate strategy by any means. Instead of looking for an accurate strategy, look for share market classes providing live market training on their strategies and also lifetime support. This would help you more.
Conclusion
The Stock Market can be a beautiful place if one is able to make consistent profits. They can then exponentially grow their wealth and in the long term can amass a large sum of wealth even though they start small. But, the stock market can also be a dangerous place where one can loose a lot of money if they do not know what they are doing. There are some genuine institutes out there that aim to deliver proper knowledge to their students, however, there are also several bad ones that take advantage of their students by charging heavy fees and not providing good knowledge. This article should help clear many doubts for those looking for the Best Stock Market Courses in Mumbai, or anywhere else in the world.
Also Read : Download Al Quran With Urdu Translation