Symptoms And Prevention Of Coronavirus In Kids And Babies
7 min read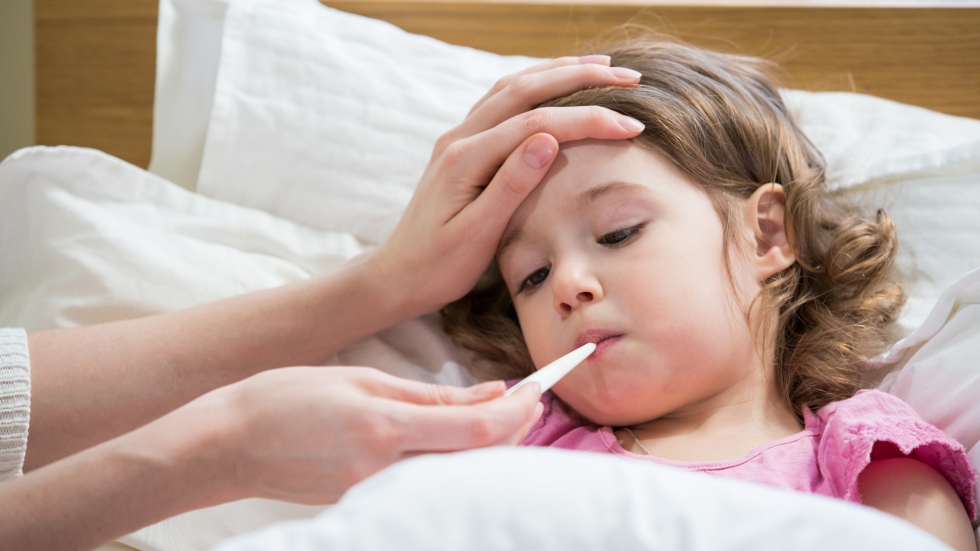 With discoveries being made about the novel coronavirus, more parents and guardians are beginning to be at ease because the virus has a mild effect on children in most cases. Regardless of this discovery, it is still necessary for caregivers and parents to know that children can also get infected with the coronavirus and transmit the virus to others. This makes COVID 19 test London for both adults and children necessary.
In some cases, children develop severe complications from COVID-19, which may lead to death. This is the reason both children and adults need to take preventive measures to avoid contracting the virus.
As you read on, you will find information on the symptoms of coronavirus in children, measures to take to keep both kids and babies safe, the risks for having an infected child around others, and conditions like MIS-C that may occur in children who may have the virus.
Children usually have milder symptoms compared to adults, and in some cases, children do not show signs of COVID-19.
Common symptoms of the coronavirus in children include:
Chills or fever
Body and muscle aches
Diarrhoea
Sore throat
Cough
Difficulty in breathing or shortness of breath
Loss of smell and taste
New fatigue
Runny nose or congestion
Vomiting or nausea
Headache
Cough and fever are common signs of COVID-19 in both children and adults, but adults usually experience shortness of breath. Children may likely experience pneumonia whether or not they have obvious symptoms. They may also experience diarrhoea, excess fatigue, or sore throat.
Only a small per cent of the reported coronavirus are children, and only a few of these children show severe signs of the infection which require intensive care. However, the following categories of children have a higher risk of developing severe complications from COVID-19.
Children below the age of two
Prematurely born children
Obese children
Children with chronic lung disease
Latino and black children affected by health disparities
If you think your child is infected, ensure you follow the safety guidelines, especially if the child has a fever and is coughing. Ensure that you contact your family health care practitioners, paediatrician or a clinic offering urgent care.
Yes, they can. Children infected with coronavirus can spread the virus to adults and other children. However, it is still unclear if the rate of transmission is higher in adults or children. The known fact is that symptoms of COVID-19 are usually milder in children. Research shows that children infected with the virus carry as much of it in their nose and mouth as adults.
Having a higher viral load does not make the virus highly contagious, but more research is ongoing to know the relationship between children and the spread of the coronavirus.
Multisystem Inflammatory Syndrome in Children (MIS-C)
Paediatricians in both the UK and the US believe that children between 2 – 15 years are likely to experience multisystem inflammatory syndrome in children (MIS-C) from contracting the novel coronavirus.
If your child has a fever and the temperature of the child is 100.4 degrees Fahrenheit or higher, and it exceeds 24 hours and has any of the following symptoms, contact your paediatrician or family doctor.
Swollen feet and hands
Red rash
Diarrhoea and vomiting
Red eyes
Cracked and red lips
Unusual fatigue or weakness
Abdominal pain
When does a child infected with COVID-19 require emergency medical attention?
If your child experiences these symptoms, ensure you seek immediate medical attention as these may be signs of severe complications.
Bluish lips
Inability to retain any liquid
Inability to wake up or new confusion
Shortness of breath or difficulty in breathing
The surest way to prevent your child from contracting the coronavirus is to ensure the child avoids contact with sick persons, including the members of the family. The three ways below can also prevent your child from contracting the coronavirus.
Maintain physical distance from others
The probability of your child contracting the virus increases as the child comes in contact with more people for a longer time. Ensure the following.
Your child is at least six feet away from anyone outside the house.
If your child's daycare is open, ensure the school has measures put in place for children to practice physical distancing.
Limit the close contact your child has with adults and other children, especially vulnerable persons.
Wearing of face masks
If you and your child are outdoor, ensure you wear a face mask to cover your mouth and nose. This is especially important in situations where physical distancing may not be possible. Encourage your child always to wear a face mask, so the child can be comfortable with wearing the mask even when at school.
Children are particularly vulnerable to contracting the virus. As parents, it is your job to ensure that your kids are always safe. Always observe minimum health standards even if you and your child have already been vaccinated. The basic of which is wearing face masks properly.
Surgical masks are the most common type. It covers your nose and mouth to protect you from virus-carrying droplets. On the other hand, respirators like KN95 masks provide greater protection. They are designated as such because they can filter 95 percent of particles or fluids.
Frequent washing of hands
Try to encourage your child to wash his/her hands after sneezing, blowing the nose, using the bathroom, or coughing and before eating anything. Washing the hands before coming inside from any outdoor activity can also help the child avoid getting the coronavirus.
Hand hygiene
Endeavour to teach your child how to properly wash their hands with warm water and soap for a minimum of 20 seconds. Your child can keep track of how long he/she washes their hands by singing the ABC rhyme. If there is no water and soap to wash the hands, your child can use a hand sanitizer with about 60% alcohol concentration.
Managing a hesitant kid
If your child refuses to wash his/her hands or becomes upset when asked to wash his/her hands, you could try rewarding the child anytime any time they wash the hands. You could also try complimenting the child after each handwashing, then ensure you set the right example for your child to wash their hands.
Sneeze and cough with care
When you cough or sneeze, ensure you do it into your elbow and encourage everyone in the family to do the same. Ensure you wash your hands afterwards. If you use a tissue, make sure you dispose of it immediately.
Keep hands away from the face.
Please encourage your children always to keep their hands away from the face. You can help your child develop the 'hands-off face habit' by letting the child always hold a toy, but ensure you wash the toy regularly.
Keep things in the house clean.
Ensure you always clean surfaces that people always touch and your child's toys. This is especially necessary if someone around you is sick and when you are travelling. Also, clean areas and all surfaces in your home then store the cleaning materials in cabinets too high for the child to reach or cabinets you lock.
Addressing stress and anxiety
Having the right conversation about the coronavirus in the family can help you identify the fears of your family members and also clarify some facts. You could discuss how to handle the situation if anyone in the family gets sick or an activity interrupts your routine in the home.
Children with other medical conditions
Asthma patients, including children with the condition and other respiratory diseases, may experience severe symptoms of COVID-19. For now, there is no evidence to show that children who have asthma will experience severe COVID-19 symptoms, but ensure that you carefully observe your child and discuss any symptom you notice with your paediatrician to arrange for an evaluation. Ensure that your child always has the necessary medication and avoids things that could cause an asthma attack.
Controlling the child's blood sugar level is vital to ensure your child remains healthy. If your child's diabetes is well-managed, the child would not have a high risk of contracting the coronavirus. Uncontrolled diabetes in children weakens their immune system, so ensure you observe your child for symptoms of the virus.
Although the novel coronavirus is not yet fully understood, available evidence shows that children do not show severe signs, when infected. Notwithstanding, it is necessary to take the right steps to prevent the spread of the virus among children and carefully observe your child for symptoms of the coronavirus.
If you do notice any sign of the virus in your child, you could get a COVID 19 home test kit or contact Blood London on 020 71830244 to arrange for a coronavirus test for the child.