Studying abroad: 15 Facts That You Have to Know About US Education in 2020
9 min read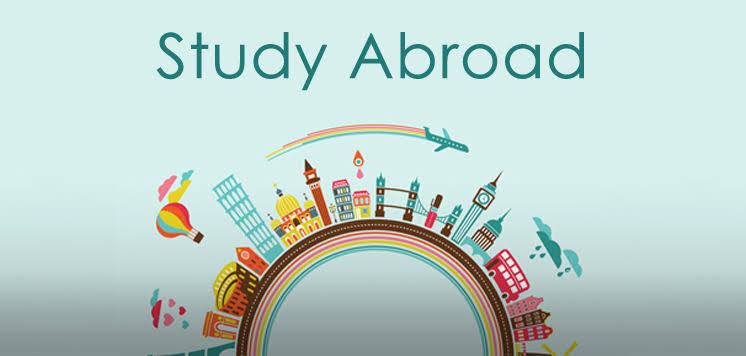 If you're in the midst of preparing for the college application process, you probably have lots of questions. Not only is navigating college admissions complex, but there's also a lot of confusing information out there about attending college in the United States.
The best way to succeed at getting into the school of your dreams, choosing the right major, and thriving while you are in school is to learn as much as possible. To get started, check out this list of fifteen facts that everyone should know about higher education in the United States.
Having a College Degree Can Increase Your Earnings
Is college worth it? There's no doubt that it costs a lot to get into college, and even more to attend. You'll pay for:
●     Application Fees
●     Travel to College Visits
●     Tutoring And Other Academic Help
●     Tuition And Fees
●     Meal Plans
●     Room And Board
All of this may have you wondering if this is all worth it in the end.
The answer is yes! Even after all of these expenses, it is nearly always worth the cost of getting a college degree. That's because college graduates earn significantly more than their peers. That is true in every state!
There Are no Merit-Based Scholarships in The Ivy League
If you've been accepted into an Ivy League school, you can count yourself among the most elite students in the world. In fact, because Ivy League schools believe their students are all so superb they don't favor any of them with merit-based scholarships.
Also Read: Tutflix Free Courses
If you are accepted to an Ivy League college, the only scholarships or aid you will receive is based on financial need. This is to ensure that anyone who is talented enough to get in can attend, andenjoy a bright future.
You Can Attend a Work College For Free (Almost!)
Would you like to graduate from college with little or no debt? It's possible! Check out one of the eight work colleges in the United States. These are four years, liberal arts colleges that have students participate in various work programs in order to pay for their tuition and other expenses. These schools include:
●     Alice Lloyd College
●     Berea College
●     Bethany Global University
●     Blackburn College
●     College of The Ozarks
●     Paul Quinn College
●     Sterling College
●     Warren Wilson College
Between them, these schools offer students the opportunity to pursue a variety of degrees and an equally wide variety of educational experiences.
Are you interested in other tuition-free colleges and universities? They exist! Check out this list.
●     Barclay College
●     Curtis Institute of Music
●     St. Louis Christian College
●     Deep Springs College
●     Williamson Free School of Mechanical Trades
●     Webb Institute
●     William E Macauley Honors College at CUNY
Clearly, you have a lot of options if you want to attend school without going into debt.
Most College Students Need Remedial Help
There's no shame in needing some extra help when you arrive at your college or university. It turns out that 96% of students must enroll in at least one remedial class. If you find that you need help, even with some of the basics, you aren't alone. In fact, you can usually complete a remedial course or two, and still graduate on time. Even better, by building a solid academic foundation, you are that much more likely to succeed when your course load gets tough.
Students Graduate With an Average of 30K in Debt
The cost of a college education is a major issue in the United States. In fact, the cost of attending college has multiplied over the last three decades. For most students, going to college or university means going into debt one way or another.
Fortunately, there are ways to approach this that can help you save money in the long run. Try these tips:
●     Fill out your FAFSA early to qualify for the most financial aid.
●     Apply for scholarships early.
●     Use a work-study to cover expenses.
●     Prioritize grants and scholarships first.
●     See if you qualify for status as an independent student.
●     Get federally subsidized loans first, then consider private loans.
●     Consider attending a community college first, then moving to a four-year college or university.
Dana Miller is a senior editor in the academic division of BestEssayEducation. She works with students who often struggle to make ends meet, and has some advice. "The students I see who fall flat, often fail to create any budget for themselves. They don't track their spending and frequently run out of money. Then, they must rely on credit cards or borrowing money from their parents. That starts a vicious cycle. Download an app like YNAB to stay on top of your money!"
There Are Careers That Offer Student Loan Forgiveness
If the thought of paying your student loan debt for a decade or longer is stressful to you, it may be time to look into student loan forgiveness. This is a government program that fully or partially forgives your student loan debt if you go into one of the preapproved fields.
Essentially, in order to encourage people to enter fields where they will serve the greater good, the US government offers student loan forgiveness. If you are willing to work as a teacher, nurse, social worker, etc. for a period of time, you can have your student loans forgiven. You can also take part in service programs such as FemaCorps and AmeriCorps in order to receive money towards your tuition or student loan debt.
Education is One of The Top 10 Issues in The 2020 Election
Campaigning for the 2020 presidential election is already well underway. Right now, potential candidates are busy letting people know where they stand on various issues. Education is one of the most important because people are concerned with both the quality of higher education and the cost. In fact, education is ranked as one of the top 10 issues in the 2020 election.
Pay For Internships Has Become an Important Issue
Should companies pay their interns? There are many different schools of thought on this topic. Many traditionalists believe that students shouldn't expect to get paid. Instead, their compensation comes in the form of work experience, mentorship, education, and networking opportunities.
On the other side of the issue who are those who believe that unpaid internships are just another way to widen the opportunity gap. That's because students who are wealthier are more able to take internships unpaid. They can often afford to work full time as interns without working a salary. Low-income students, don't have that luxury. Because they aren't able to accept unpaid internships, they often lose out on the opportunities that accompany them.
Finally, many believe that companies often treat interns as free labor. They believe that students should be paid, even if they are receiving no compensation benefits in the meantime.
It seems as if many companies are beginning to go with paid internships. This could be very helpful to students who cannot dedicate weeks to working full time for free.
The Best Time to Apply to School is at The Start of Senior Year But…
You should start making contact with your favored colleges and universities way before that. In fact, it's really never soon enough. Even if you are only a high school freshman, you can begin the process of exploring colleges and universities that interest you. When you narrow down your selections, connect with these schools on social media. Ask the admissions department to send you information. You can even arrange a campus visit.
If you are a high school junior, this is a good time to look into summer enrichment programs. Many universities invite top high school students to stay on campus and attend a variety of lectures, classes, and seminars.
A Good College Essay Can Give You an Edge
Put yourself in the shoes of a college admissions committee member. You are working to decide which students get into a program with limited seats. You have two candidates with nearly identical backgrounds. Both have excellent grades. Their SAT scores are within a few points of each other. Each of the two students has been active in extracurricular activities. All in all, they couldn't be more evenly matched.
Only one can get in. How do you decide?
This is a common dilemma. Adcomm members often break these ties by looking at the student's admissions essay. That's why it's so important to perfect yours.
There Are a Wide Variety of On-Campus Resources to Help
College can be a stressful time. Students often find themselves facing a variety of struggles. Without help, students may find themselves wondering if they can overcome their problems and finish school.
Fortunately, universities are invested in your success. They know that their ability to thrive depends on yours. That's why you can find many resources on campus to help you with any problems you might be facing. This includes:
●     On-campus food pantries to help students with food insecurity
●     Academic writing centers and tutors
●     On-campus medical and dental clinics
●     Counseling and mental health services
●     Crime prevention assistance, including escorts to and from your car or dorm room
●     Financial aid and academic advising
●     Services for students with disabilities and ESL students
Most Students Change Majors at Least Once
The major you pursue when you start college may not be the one you finish during your senior year. In fact, the vast majority of students change their major at least one time. So, if you aren't 100% certain of your major, don't worry too much. Chances are, you can change your mind and do just fine.
Of course, that doesn't mean you don't need to do any planning. If you are interested in changing your major, speak to your academic advisor. They can help you decide the best path forward that will help to ensure that your graduation plans stay on track.
Your Alumni Association is a Lifelong Resource
When you graduate from college, you receive more than a degree. You also get an academic email address that you can use for the rest of your life, and lifelong membership in your university's alumni association. That last part may prove to be an amazing asset when it comes to making important connections and finding work in your field.
To use this resource, start with your school's website. Navigate out to the alumni page. There, you can usually find a list of alumni resources. In many cases, you can access career counseling and job search assistance even after you graduate. This is also where you can join online forums or social media groups to communicate with other alumni. Some colleges and universities even arrange networking events for alumni.
Students Should Work – But Not Too Much
Many students work because it is a financial necessity. Others work to gain experience, or simply to have some extra spending cash. No matter what your reason is, students benefit from working while they are in college. You'll pick up valuable skills, keep busy, and earn some extra money.
Still, you don't want to overdo it. Students who work too much may have difficulty keeping up with their classes, suffer from undue stress, and struggle to balance other activities. If possible, college students should limit their work hours to 10 to 15 hours per week.
Business And Management Degrees Are The Most Popular
Almost 300K degrees are awarded to students studying business and management each year. That's more than twice the number of nursing degrees awarded, and that's the degree in second place. Psychology, biology, and engineering come next. Building and construction trades are at the bottom of the list.
Should you pick a degree based on popularity? That depends. Degrees are often popular or unpopular because of pay and marketability. On the other hand, pursuing a lesser-known degree could mean that there will be less competition in your field.
Final Thoughts
The state of higher education in the United States is always changing. As a student, you need to be as prepared for this as possible. By arming yourself with as many facts as possible, you ensure your ability to thrive at your chosen college.