Start-up Ideas That Will Cost You Only Up To £10,000
3 min read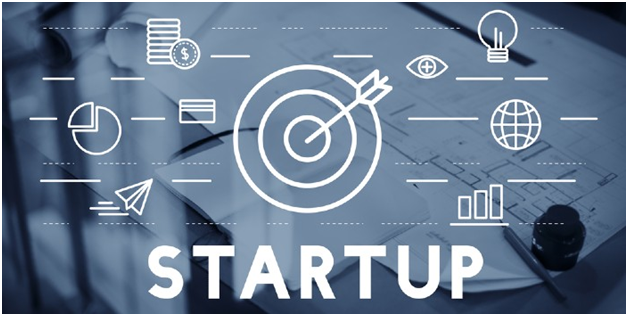 You will find barely any people who love or even like their boring desk job, where they feel like they are not moving ahead in their life. Some people do collect up the courage to think about quitting their job life and start something of their own, but the majority of them due to lack of finance and security factors. Well, it is true that every start-up business comes with risks, but the success comes after you take all the risks and stay firm on your path.
Another than the security factor, finance is the biggest barrier that most people with a dream of becoming an entrepreneur faces. But, with utmost dedication and the proper strategy, one can sail their ship through the most difficult storm. You don't need a million bucks to start your own business; a unique idea and determination are enough to get you on the track.
There are many sectors where you can enter with minimum investment and requirements. Here, we have enlisted some of the best and cost-effective business ideas which you can start around or lesser than £10, 0000. Now, let us get started.
A coffee shop
Well, you don't need to open a full-scale restaurant which serves all types of cuisines all around the world and that will require a good amount of money. This is likely beyond your budget and off the topic that we are discussing. A simple coffee shop is enough to get started in a nice little place with a nice ambience where you can serve a good variety of coffee and teas along with some pastries and snacks. Keep it open during the morning and evening time in order to catch the attention of the passing by commuters.
Finding the right word that can describe your experience in a simple yet engaging way is not an easy nut to crack. There are many who just can describe their skills, interests and work experience in their resume in the right way. Now, this is where providing resume service can help you if you are affluent in English writing and have a clear idea of how to write about things including human resources, management, administration and others. Other than that, you can offer services like writing cover letters, thank you notes and other professional write-ups.
If you have a good balance of creativity, discipline and managing skills, then wedding planning can be a perfect business to start with for you. This job mainly involves preparing things and handling chores related to your client's big day. There will be various tasks that you will have to take care of like helping the client in choosing the venue, booking flowers and other decors, food, entertainment, cakes, preparing the guest list, card designing and others. Yes, all of this can be a hectic job, but you will surely need a team of few members who can assist you. The best thing about this business is that you don't need any special degree to get started.
Many people prefer to hire a home inspector when buying a new property or even in their old house. The job of the home inspector is to carefully inspect each and every corner of the house and then spot all the flaws and defects in the property. This can be very helpful for the people who have no idea about the condition of the property and know whether they are investing in the right place or not.
All the business ideas mentioned above will require a few thousand pounds to get started and if you also don't have enough funds with you right now, then you can contact a direct lender who can provide you with doorstep loans for unemployed and that too urgently and with minimum paperwork. If you contact a reputed lender like Big Loan Lender, then you can apply maximum up to £25,000 as per your need and requirement.
Description: If you are planning to start your own business but lacks the funds, then simply read this blog to get start-up ideas that you can get started under £10,000.