Social Media Communications Strategy
5 min read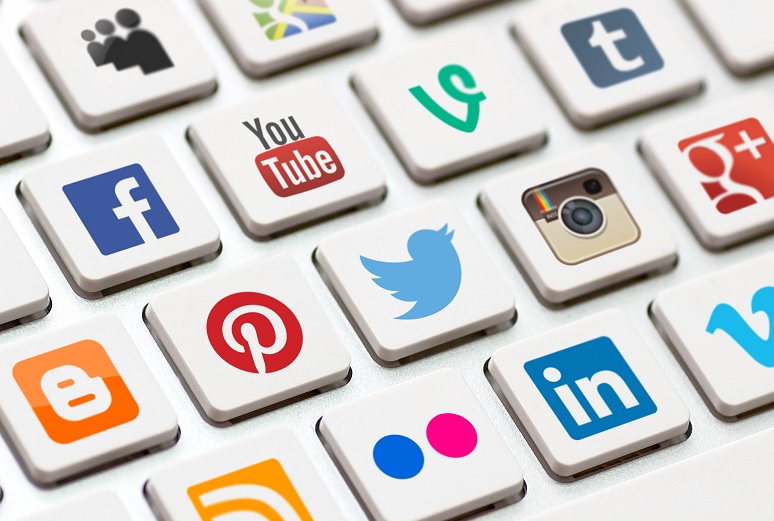 To reap the rewards of success, you must capture the attention and support of your community. To reach this stage, you need a solid and well-defined strategy.
External communication should be about connecting with people outside your organization. It should be integrated with your overall marketing strategy. However, it must reach the right prospects. An effective external communication strategy will help you draw attention to your marketing activities. You can show how your company compares to others, what your company is worth, and the improvements and developments that you are working on.
Social Media Communications
Social media has revolutionized the way people communicate. It's no longer just about keeping us updated with our peers and friends. Instead, it serves as a platform to share information instantly, raise awareness, and tell stories – which is crucial in today's fast-paced world.
These are five ways social media can be used by your business to improve external communication.
Start a blog program for employees and share your company's knowledge.
Research has shown that blogs are 13x more likely than non-blogging organizations to see a higher ROI. If that doesn't convince you to prioritize external communications, then consider the fact that blogs can generate 67% more than non-blogging counterparts.
Your employees will be able to create a blog schedule that allows them to share their knowledge. It will allow you to share the knowledge and skills of your business, which is increasingly important in today's society. Consider asking your employees to share their experiences and thoughts about the industry in order to stand out from your competitors. Asking your employees to share their opinions will show potential customers that they value their expertise and time. It will also highlight your passion, keenness, and industry-leading company.
It's essential that you regularly update your blog if you decide to create one. Some argue that an abandoned blog is worse than no blog at all.
Encourage your employees to create their own social media accounts
It is important to be authentic in all aspects of your brand's presentation, especially online. Consumers can quickly jump on brands that make mistakes on social media. Employee advocacy is one way your brand can be displayed online, while still maintaining authenticity. Potential customers and clients might be closer than you realize. For example, they could be close friends, family, or acquaintances of your employees.
Every social media platform can reach different prospects. LinkedIn enables businesses to build long-term relationships with customers, stakeholders, and clients. Facebook, Instagram can be used to maintain contact with friends, family, and contacts on a more informal basis. Consider the content your employees will be sharing on social media platforms. Is it photos, industry news or their opinions about the workplace?
External communications are given more weight by email marketing
Brands can now create intelligent email marketing strategies using new technologies. This technology allows brands to track user behavior, personalize email content and target users in a more professional way.
When you receive an email that is specific to you, it's probably because it has been targeted and tailored to your audience. This is a great idea to implement in your email marketing. Your email open rates will increase if you target each person. The content of the email you send to your clients, customers and potential clients could be confusing or irrelevant.
Personalizing emails is a great way to grab the attention of users. However, it is also important to check-in with them regularly.
Research shows that mobile phones are the most used way to check email, especially since everyone is always on the move. According to a study, 55% of said that they access content on their mobile phones. The email content that you create should be available on multiple devices and fully responsive on mobile.
Social media is a great way to engage with others.
According to research, 67% consumers use social media. One of their main uses is to communicate with brands and ask for service. Your social media accounts must respond quickly and efficiently to customers. Otherwise, the chances of them selling after receiving a negative response are slim.
Show your potential customers and customers that you care and are available to answer their questions. It should be a routine to interact with customers and potential customers on a regular basis.
A social media calendar with a range of topics you are happy to discuss is one way to ensure that your social media activity stays consistent and in line with your brand's tone. A human managing your brand's social media account will help customers see that you have a personality. Innocent is a great example of a brand who excels at this task. They have created a social media brand that is informative and interacts with customers in a funny and human-like way.
Don't neglect face-to-face interaction
Technology has made our lives easier. It's easy to forget that the most basic, but perhaps the most powerful, communication tool is the one we use to communicate with one another.
It is vital to interact with your outside community. Customers will be more inclined to trust brands and names that they can identify with. Face-to-face meetings are more effective when it comes to communicating with clients and stakeholders. A meeting in person is a great business strategy. It shows that there are people behind the emails you have been sending. You can connect with people in person and make an investment in each other's lives.
You might consider using platforms like Zoom or Skype if your stakeholder or client is located internationally.
There will be more channels available for your business to communicate with the outside world in the future. Only 30% of think social media is the future. This is in contrast to 70% who believe it's just another channel. It is clear that social media will be discussed as a primary communication tool going forward.
About Author