Six Things To Remember While Hiring A Kitchen Remodel Contractor
4 min read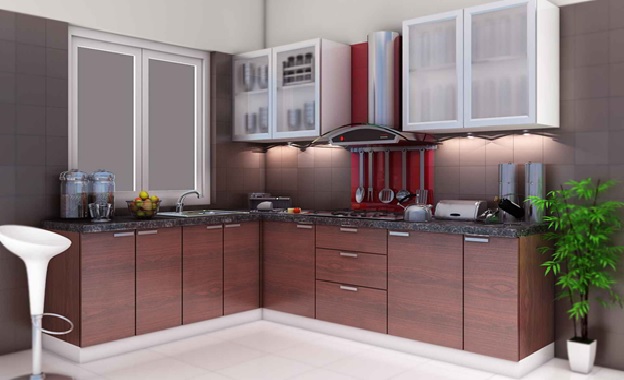 Kitchen remodeling contractors take on a lot of responsibility, and must have the know-how to complete such projects smoothly. They will oversee your project from start to finish with permits in hand; navigating building codes at every step towards completion – even creating designs if needed!
Kitchen remodeling specialists can help you build the kitchen of your dreams. They offer design services to flesh out your vision before starting construction, and they specialize in creating an already-existing space that's completely unique from other kitchens on the market today! Hire a kitchen model contractor in Sacramento and only get the best results possible!
How can a kitchen model contractor help build your dream kitchen?
A kitchen remodeling contractor should be able to perform all the necessary work and complete the job on time. A reputable firm will have a proven track record. You should also take the time to check out their credentials and see what kind of kitchen design experience they have. Some of them will provide a professionally produced brochure that displays their services. Although these brochures aren't 100% accurate, they should give you a good idea of what they can do for you.
The most important part of hiring a kitchen model contractor is getting the best price possible for your kitchen remodeling project. It is important to ask a contractor how much he or she will charge you for the project, and what kind of payment they will require. Most kitchen remodel contractors will work directly with the contractor, so you need to understand how they work and what they can and cannot do. They should also be able to listen to what you want, as well as how to make your dream kitchen a reality.
Things to Remember While Hiring a Kitchen Remodel Contractor
Free Quote
The first step in hiring a kitchen model contractor is to get a free quote. A reliable contractor should come to your home and do a free estimate before estimating a price. Then, you can discuss the project with the contractor. You should ask as many questions as possible, as a good home improvement contractor will be able to respond to your specific needs and concerns. A kitchen model contractor should be willing to listen to your ideas and work within your budget.
Price
Once you have decided on the price, you need to know what the kitchen model contractor is charging. A contractor should be upfront and honest about their fees. If he or she is charging a flat rate, it is likely a good idea to hire a company with a higher rate of completion. It is essential to ensure that you get an estimate that is accurate and that the contractor is knowledgeable about the type of kitchen model you want.
Estimates
Before hiring a kitchen model contractor, you should have a good estimate. When a contractor visits your home, they will take measurements and answer all of your questions. In addition, a good kitchen model contractor will be able to help you get the final kitchen permit done. In the end, a quality model will give you the best kitchen for your money. But, if you're not sure what you want, a good contractor will help you out.
References
You should always ask for references and written contracts. A contract can prevent any misunderstandings during the project. It is important to hire a contractor who has worked with many clients before. A contract should be written, so you can't change your mind about the quality of work or price if you find it unacceptable. A well-written contract should also be accurate and detail the steps of the project.
License
You should also check the license of a kitchen model contractor. You should be able to trust the person you hire. A licensed kitchen model contractor should have a long track record. It is essential to find a trusted general contractor who will be able to finish the project on time. A reliable company will have a network of reliable subcontractors. A good general contractor will have a team of professionals that can do all the necessary work.
Scope of work
Before you select a contractor, consider the scope of the work. You should ask them how much they will charge and what their payment terms are. They should also be professional enough to pay attention to details. This can be a big benefit for you since it makes the process easier for you. However, you must remember that there are many decisions to make along the way, and it is critical to consult with a kitchen model contractor before making your final decision.
Final Take
The kitchen remodeling contractor you hire will know how to give your home the best results, and this is something that makes them one of a kind. You can never regret hiring an expert for any job in their field because they have all sorts of skills which are necessary when working on such projects! With these professionals around, it's guaranteed nothing goes wrong!