Secrets for Getting The Best Photos of Your Wedding Ceremony
5 min read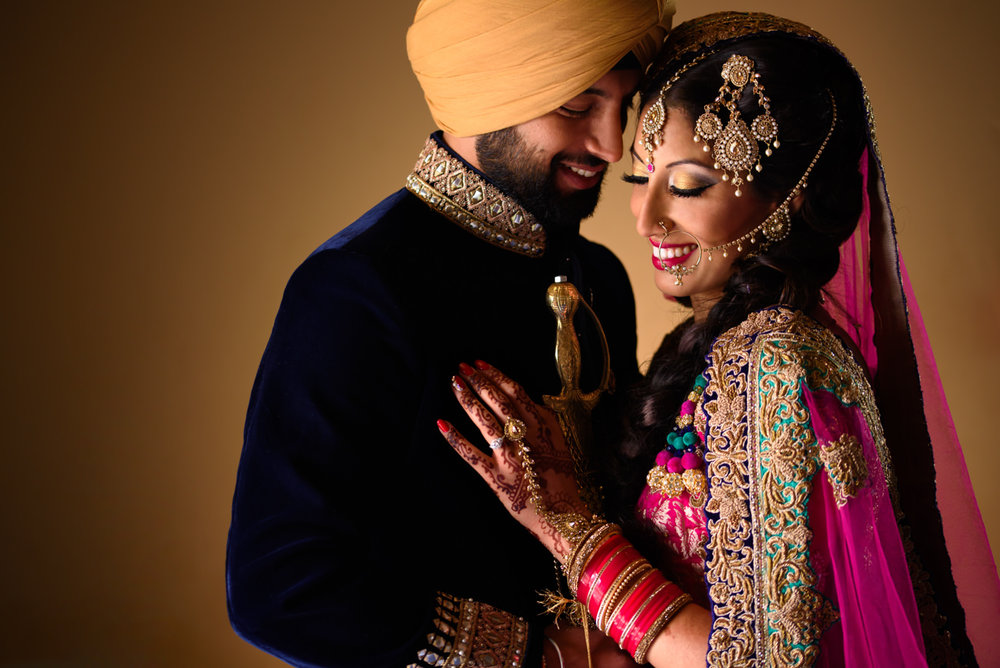 Our wedding photo album is something that we are going to cherish forever. The beautiful and sacred moments of getting married come usually once in everyone's life. And the bride and groom can never forget their wedding day!
The photographs of your wedding ceremony are going to be the token of remembrance of that auspicious day. So, they should be special. To get the best photos, you can't only depend upon the skills of your photographer. Along with it, you also have to help the photographer in capturing the most beautiful shots.
Are you curious to know the secrets of getting the most magical photos of your wedding ceremony? If yes, then read on:
Select a Photo Philosophy:
First of all, you should know about various photo philosophies and select the one which you think would be most suitable for your wedding photos. This will also assist you in hiring the right wedding photographer. There are mainly three types of photography styles:
Photojournalistic Style:photographer act as an observer, candid shots and on-the-fly shots.
Tradition Style:photographer act as a director, posed and semi-staged pictures.
Artistic Style:photographer act as an artist, unconventional photos and creative angles.
You can hire The Wed Café who have having expertise in one of these photo philosophies. Hire the one as per your photo philosophy.
Work on your Body Language:
Usually, couples become stressed and nervous while posing for their wedding photographs due to the anxiety of giving the perfect shots. But, the most beautiful photos are captured when you are relaxed and behaving in a natural way. To ease the tension of getting the best shots, work on your body language.
You won't be nervous; once you know that you are doing every action in the right way. Start practising a good posture some days before the wedding ceremony. Arch your back while sitting down to appear more confident. Try to smile to combat the anxiety. Keep your body language in check without thinking about the camera.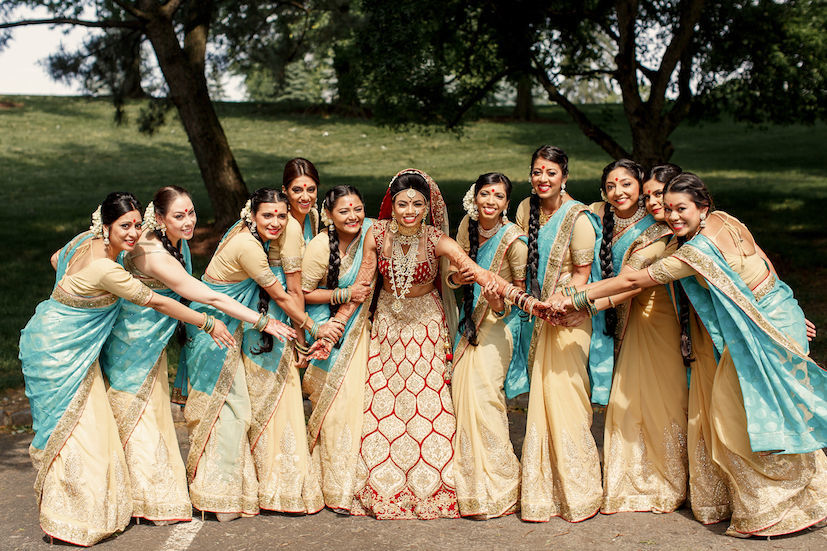 Ask the Maid of Honour to Keep Regular Check on Bride's Dress:
Handling big gowns elegantly becomes a big headache for the brides especially, when they have to change poses continuously for the photographs. You should ask the maid of honour to keep an eye on the bride's gown and fix it as the bride change poses.
The long veils of Christian wedding ceremonies need regular fixing otherwise; it will ruin the entire photo. So, someone should arrange the bride's veil and other parts of the dress as she poses for the camera.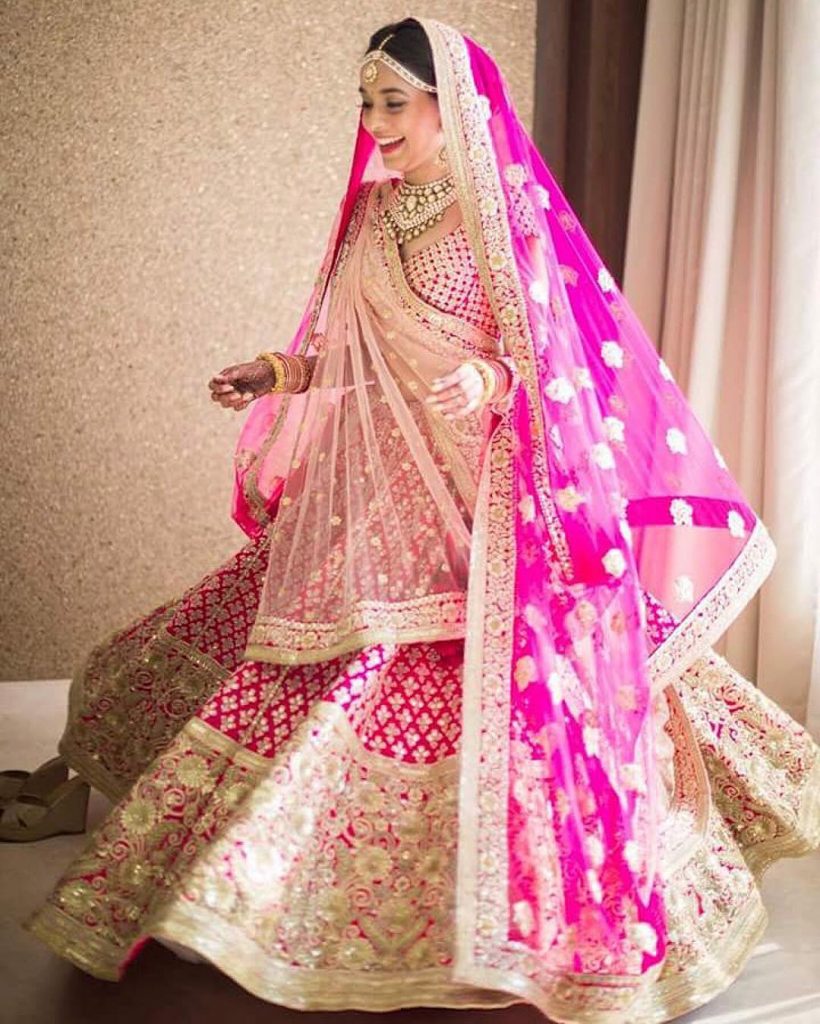 Giving different poses to the photographer for depicting your chemistry is very crucial for getting the perfect wedding photographs. Your poses should highlight your every body part in a beautiful way. Here are some part-by-part tips for that:
Chin: Hold your head up to avoid the double chin. If you are still worried about double chin then, touch your tongue to the roof of your mouth.
Stomach: Turn your body slightly towards the photographer. This is an instant trick to conceal or shrink your waist in the photographs.
Arms: Bend your arms a little to keep them slightly away from your body. This pose looks great especially if you are wearing a sleeveless gown.
Legs: Keep most of your weight on one leg to look more relaxed.
Hands: Hold on to something like a bouquet, your dress, your husband's hand or place your hand somewhere on your body. Don't leave your hands empty; give them a role.
Don't Rush While Signing the Marriage Papers:
The moment when you sign on the marriage documents should be captured on the camera. You should take your sweet time before finally signing the documents as they are one of the most important documents of your life.
Give some poses to the photographer while signing the papers. Smile and look at your partner during this act. This helps the photographers to capture many varied shots of that special moment.
Make Sure that Everyone can See the Ring:
Usually, the bride and groom become so involved in the moment of ring exchange that they forget about the photographers and guests. It's not bad to enjoy the moment but, make sure that it can also be captured beautifully on the camera.
Keep your other hand aside while putting the ring on your partner's finger so, it is visible to everyone. Don't rush while performing this ritual also. Look in your partner's eyes at the time of exchanging the rings.
Keep your Touch-up Kit Handy:
You are going to have a lot of fun at your wedding ceremony which means your makeup won't remain intact till the end of the event. Smudged makeup can spoil your entire look and your wedding photographs as well. So, brides should keep their touch-up kit handy to fix their makeup before special photographs.
Your kit should contain some basic makeup products like a lipstick, blotting paper for shine control, eye shadow, eyeliner, mascara, hairpins etc. This will help the bride to do a quick touch up anytime during the event.
Set Time for Guest Photos:
Your friends and family will come to congratulate you after the wedding rituals. You should set some time for capturing these moments of joy and gaiety. But, don't give more than 20-25 minutes for this as you will have to go for other rituals.
Photographing these moments will help in adding some group photos into your wedding album so, don't ignore them either.
Utilize Shade for Outdoor Photos:
Decide your position strategically for outdoor photos. You can take help of the shade to create a lovely luminous effect. Take pictures in the open shade as it won't make your eyes squinty but, provide the essence of sunlight. To capture the prettiest shots, go for outdoor photos right after sunset.
Contact the wedding photographers in Delhi now and get ready for the most amazing wedding photos!