Save Your Money Through Price Comparison
4 min read
A visit to a comparison site is a great way to start taking control of your money. They can be a gateway to eliminating debt, accelerating savings growth and reducing household bills. But how do you make sure you get the most out of it? Here are three tips for using Price comparison sites to save your money.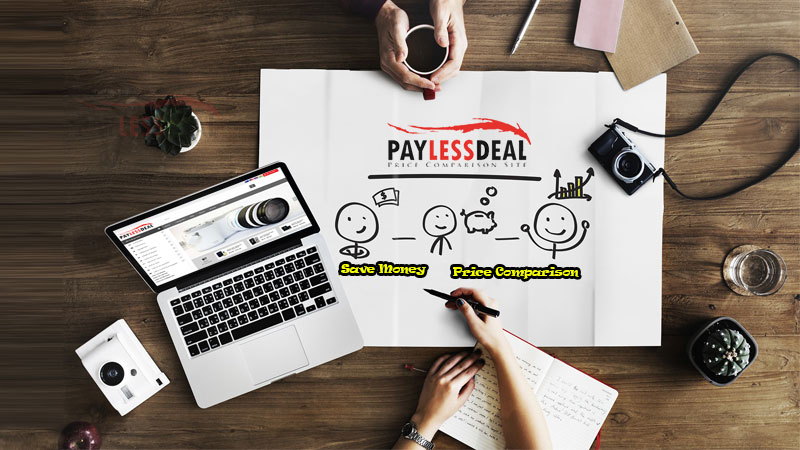 Right Information
The more you put on a price comparison website, the more you will benefit from it. So make sure you have all the information when you log in. If you want to reduce your household bills, you have your most recent bill to date. The invoices changed last year and you should find it much easier now to find the relevant information to put on the site in order to be able to compare the offers accurately. Anyone hoping to switch to a better credit card offer should make sure they are using a website that gives results based on the likelihood of getting the credit card.
This means that you enter information about yourself and that only credit cards for which you are likely to be accepted appear. This way, you won't be rejected and your credit rating won't be damaged. If you want to increase your interest rate on your savings, make sure you know how much money you have, how long you are willing to lock it, what your current interest rates are and whether or not you should put your savings on a reserve.
Beware Of Hidden Results
Comparison sites have made our lives a lot easier, but they are not perfect. They make a living by getting paid by other companies if you go to their websites. For example, if you are on a comparison site and see stuff you want to purchase you click on the corresponding link, the latter pays the comparison site. However, not all companies are willing to pay the website commission. Comparison sites want to earn money to drive you to the companies that pay them by hiding non-paying results. This may mean that you don't get the best deal.
Compare Comparisons
Once you've put your details in and you're sure to see all the offers available, it's time to do some work on your legs. If you want to make sure you get the best deal possible, whether it's a new credit card, mortgage, savings account, insurance policy or energy contract, you need to compare the results on a few different comparisons. None of them cover the whole market, so you need to look at a few. Price comparison websites have made life much easier for consumers, but there are pitfalls for complacent users. As always, you have to be on the ball to get the best deal possible.
Latest Deals And Offers
Many of the latest deals offer you various sort of discount on a number of products such as if you buy a bunch of things the same time it may help you to save money or some time the company also launches a specific deal for a limited time period which also helps you to save money. Many of the companies or merchants give a discount on various products on a specific day such as Father's day, Mother's Days, Ramadan offers, Christmas offers and on other major events. This will help you to save you a maximum amount of money.
Coupons or Referral
Some times while purchasing some products the company offers you coupons that will also offer you a discount on various sort of products or many of the company allows you to get a free price or a discount on a referral. If you are a regular customer of the merchant than many of the merchant automatically gives you some discount offers.
Clear Cookies And Cache
One of the major factors for the increment of the price you see on the website is due to cookies. Because when you visit an online website to purchase any sort of product or just to visit for the windows shopping can increase the price. So before purchasing any product online keep in mind to clear the cookies so that you can get the actual price of the product. For Example, If you are searching for an Airline ticket and you have visited some of the websites before then it will store your information and next time they will display the high price of the same ticket you have visited before so it is better to clear your history and cache.
Various Range Of Products
On what sort of products, you can get discount offers. Smartphone, Smartwatches, headphones, Air Conditioners, Washing Machines, Clothes, and other millions of products. If you are from Australia and wanted to purchase a smartphone or other electronic products, you can place your orders from the Australian best website Paylessdeal.com.au and here question rises why Paylessdeal I will tell you, the best option to save your money and price comparison website. This website not only tells about the price comparison but it also tells you about the product information, features, and specification of each product. So you can compare Samsung Smartwatch watches in Australia and many other electronic gadgets. One of the best benefits of such price comparison website is that it offers you a wide range of products in a single place.