Romancing On Houseboats Best Houseboats In Kerala For Honeymooners
5 min read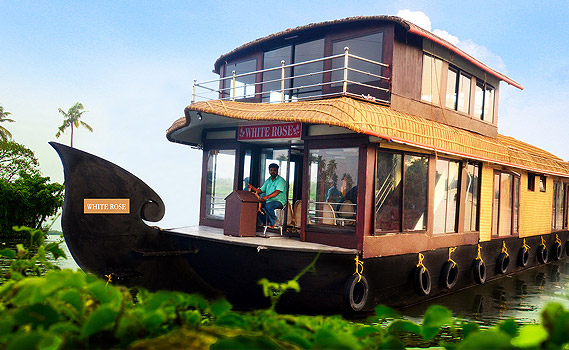 Kerala tops the list of honeymooners in India, among the numerous honeymoon destinations, the backwaters in Kerala deliver ultimate romantic escape to the couples seeking a destination far from mundane city life.
Staying in houseboat is a surprise hamper for your big day, sailing through the saline lagoons with the Arabian Sea in background, a million-dollar view.
The houseboats are not only equipped with comfortable bedrooms and baths but also with lounging areas, small kitchens, and personal butler services offering best food and comforts. You can easily choose houseboats as per your budget and requirement.
Minar De Lake: A Romantic Stay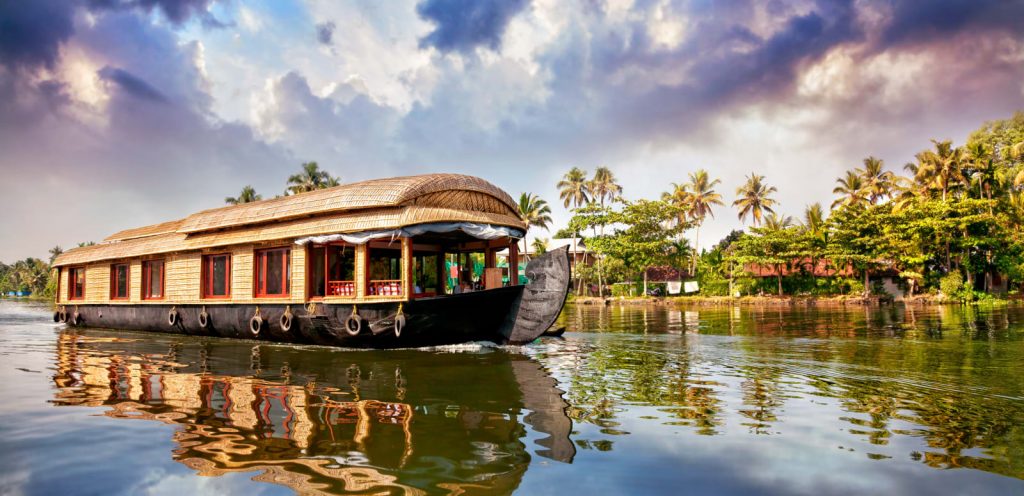 A retreat for honeymooners, have you ever imagined staying in a palace on water, then definitely Minar De Lake is for you. Its glorious majestic palace, one of the most artistic Alleppey honeymoon houseboats.
The cruise showers its guests with a range of luxury amenities and royal feast that includes delicious Kerala cuisine cooked in a traditional way alongwith a variety of North Indian delicacies to satisfy your taste buds.
Lounge and boarding facility overlooking nature's opulence ensures that every stay is perfect with a lifetime of experience, you can also enjoynature watch, board games,traditional folk dance and music.
Spice Coast Cruises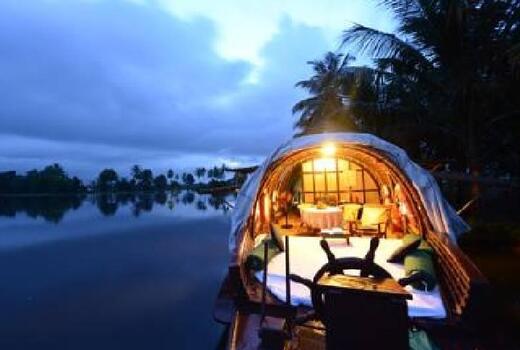 It tops the list of best Alleppey honeymoon houseboats, Spice Coast Cruises has personalized houseboat honeymoon packages offering a marvelous view of God's own country with tranquil background while taking you through the best of coastal sojourn.
You can enjoy the lustrous brackish backwaters along with the best of beaches, thatched villages and an overview of traditional life along the coast.
The ship glides through many lagoons, lakes, rivers, and backwaters, lake Vembanad has a rich diversity of flora and fauna which is vastly visible during the voyage. Other than nature's beauty and coziness, Yoga session, temple tour, village visit, local shopping, tour of the flora & fauna of Marari is famous among couples.
Rainbow Cruises: Romantic Delight
Explore Kerala in the houseboats and get a chance to unleash beauty, heritage, and splendor of the place. Along with a guided day tours in small boats to the tour of nearby petit villages, stay in Rainbow cruises is the best thing you can do on your honeymoon.
Enjoy sometime doing nothing, just sitting laidback in a chair and appreciating nature's miracle, a rare site in hectic city lives. The contemporary designed houseboats welcome their guests with spacious rooms, king size beds, balconies, modern amenities, butler services and the wide range of cuisines to satisfy their hunger.
One of the best romantic cruises and gold rated houseboats with all the safety features and luxuries along with lots of activities such as Canoeing, kayaking, village walk, bird watching, and photography.
Pulickattil Houseboats: The Pioneer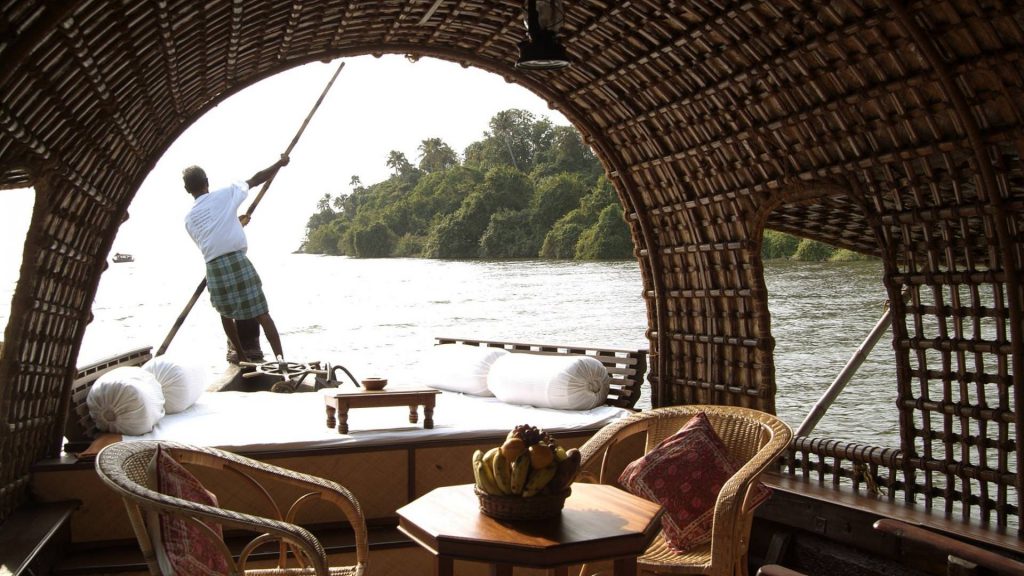 A renowned name and pioneer in backwater tourism, the Pulickattil houseboatsare equipped with all safety measures and the only houseboat in India with swimming pool. It offers 1 to 6-bedroom suites and an out of the world experience amidst serene nature along with best luxurious accommodation to the honeymooners and an amazing customized package for marriage, anniversary and various occasions.
They welcome guests with coconut water to quench the thirst and delight them with Indian and international cuisine made by a team of well-trained chefs.
You can also enjoy Ayurvedic massage, canoeing, photography, swimming and some idle moments together.
Honeymoon Houseboat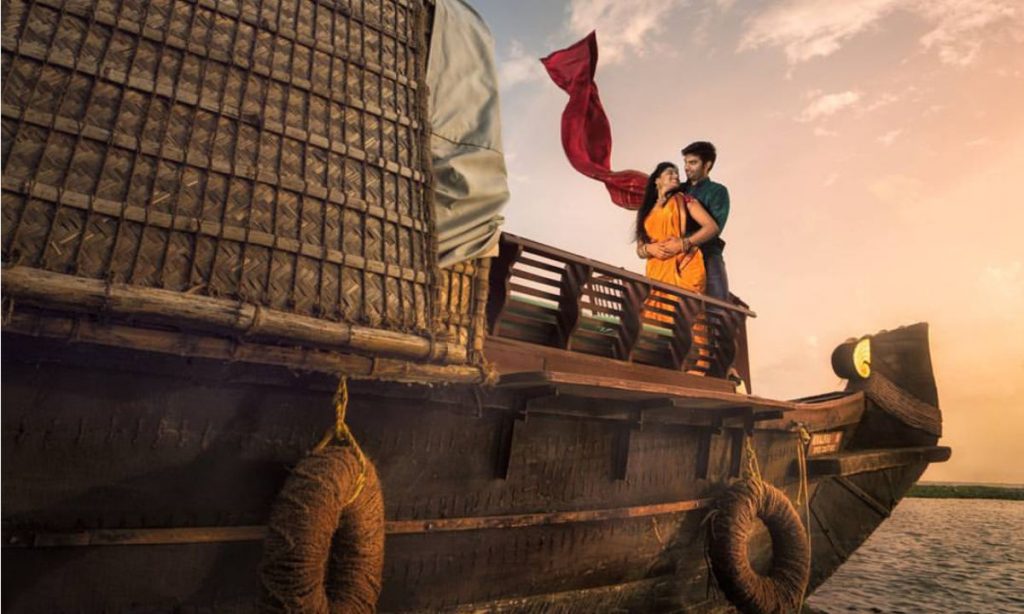 As the name suggest, famous among honeymooners and popularly known for its happy home like feeling in the middle of serene backwaters. Specially designed keeping the fancies of newlywed couples in mind,including expensive interiors candle light dinners, honeymoon cakes and all the privacy in the world to make your stay comfortable and seamless.
You can choose from various available options such as Premium, Deluxe or Luxury Houseboats and enjoy various water sports such as Shikara boats, motor boats, adventure sports, fishing etc.
Angel Queen Houseboats: Calm &Picturesque Ride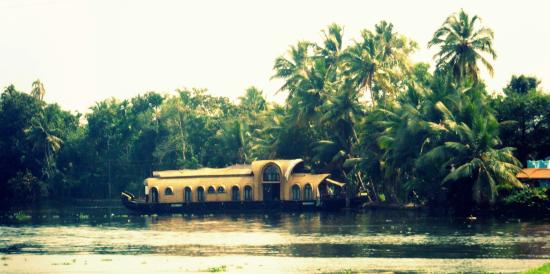 Angel Queen houseboats offer several cruise routes to choose from, Cochin to Kollam, Alleppey to Kumarakom and Alleppey to Thakazhy.With exceptional views of backwaters, the boats are equipped with all the facilities which makes it an ideal destination for honeymooners.
You can also indulge in the activities such as; Kayaking, canoeing, village walks, motor boat cruise, temple visit etc. The well- trained team with their top service, excellent mouth-watering food will surely make your trip a remarkable experience.
Nova Holidays Houseboat: Rural Kerala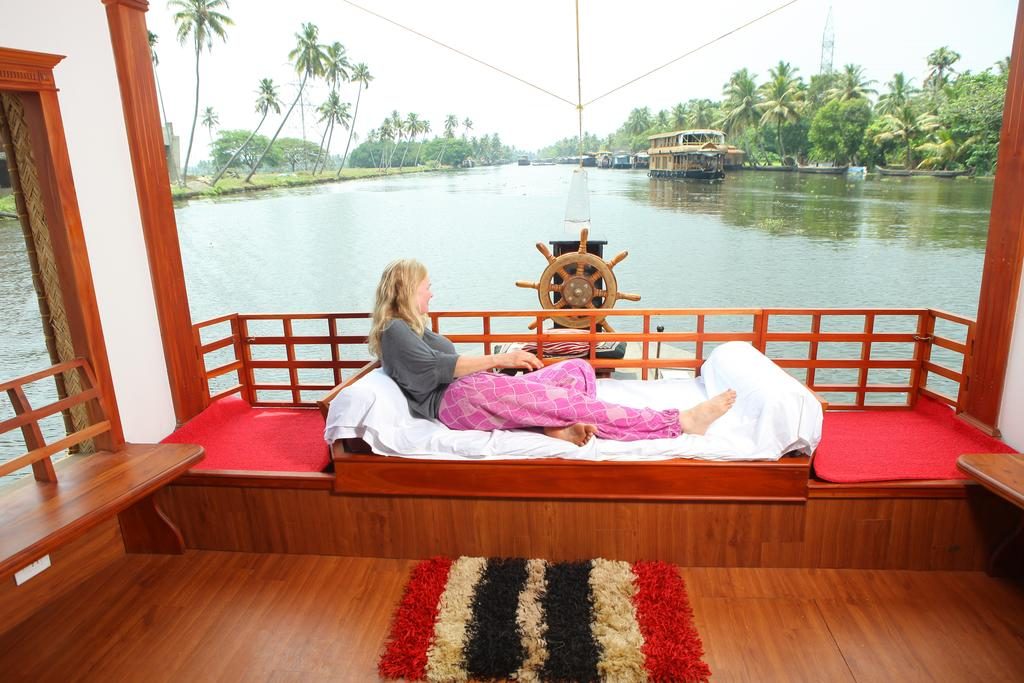 Love is in the air with romantic dinning, nature walk in the lonely path amidst nature and delicious food especially fresh sea food, Nova Holidays houseboats are invicinity of HMCA Church.
A perfect place to spend a soothing holiday with your loved one, this tour will take you through the unseen Kerala, enjoy the extravagant meal, take a stroll by the riverside into the village, and slip back into the tranquility while enjoying a comforting stay on this floating bliss.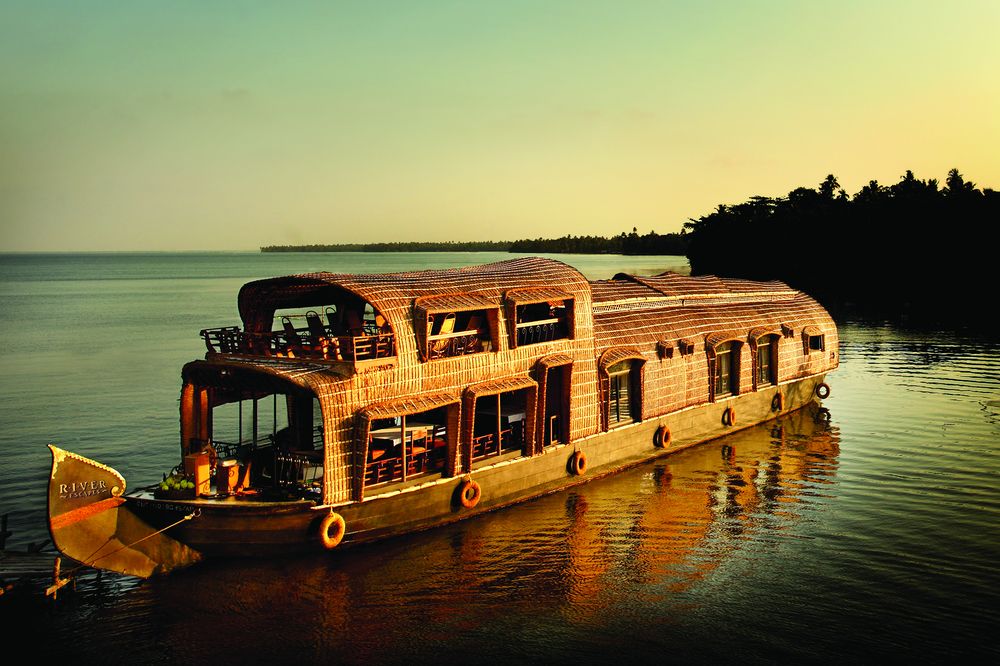 Everything is so perfect in River escapes houseboat, beautiful halts at various points such as bird sanctuary, Backwater Island and shopping at local shops, you will enjoy the life of locals and not come across a single dull moment throughout your trip.
A fleet of finest houseboats awaits your stay at Changacherry Road. You can choose from a range of exotic vegetarian and non-vegetarian delights cooked in clay pots while enjoying soothing music and sailing through the backwater. Lots of activities are also there to ignite adventure junkie in you, Kayaking, canoeing, bamboo rafting, village walk, board games, and fishing.
Give it a thought and book your honeymoon stay in one of the most romantic and luxurious houseboats of Kerala to enjoy the togetherness amidst the tranquility and serenity of nature. Best time to enjoy aromantic holiday in houseboats along the lovely backwaters is between Augusts to March. Remember, June to August is not considered as an ideal time, during this time monsoon sets in and you won't be able to enjoy the backwaters due to heavy rains.