Reputable University In Uganda
3 min read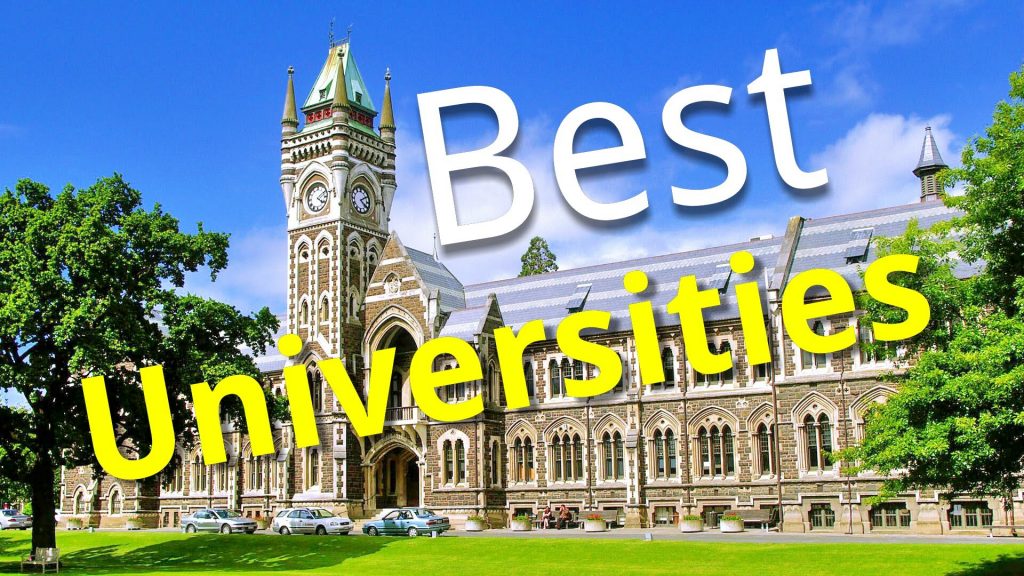 About 56 universities and institutes are offering a degree in Uganda. Although Uganda seems to have many universities than other East African countries like Tanzania and Kenya (according to Wikipedia) but to find the best university in Uganda is still a challenge.
When we are talking about the best university, we don't mean those with fancy buildings and beautiful compounds. We are talking about those universities that provide high-quality education to students. If you mention the best universities in Uganda, you won't complete the list without mentioning Cavendish University. Cavendish University Uganda is amongst the reputable university in the country. Since the establishment, it was doing a great job of producing highly skilled graduates that fit the market need.
Cavendish University Uganda programs are those needed the most in the market inside and outside Uganda. The university provides different programs at different levels from certificate programs, diploma, bachelor degree, postgraduate diploma, and masters degree. Anyone with qualifications can apply and study at Cavendish University Uganda. Programs offered at Cavendish are;
MASTERS' DEGREE AND POSTGRADUATE PROGRAMS
The programs are offered under the school of Postgraduate Studies and Research and are available on campus and distance learning for those who wish to study outside the university campus.
The School of Post Graduate Studies & Research (SPGSR) is the unit that coordinates graduate training and research. The SPGSR focuses on national development by engaging in education, training, and innovating new systems.
Master of Public Health
Master of Business Administration
Master of Business Administration – Accounting & Finance
Master of Business Administration – Procurement & Supply Chain Management
Master of Business Administration – Entrepreneurship
Master of Business Administration – Human Resource Management
Master of Arts in International Relations & Diplomatic Studies
Master of Laws
Postgraduate' Diplomas
Postgraduate Diploma in Business Administration (PGD BA)
Postgraduate Diploma in International Relations & Diplomatic Studies
Postgraduate Diploma in Law
Postgraduate Diploma in Public Health
BACHELOR DEGREE PROGRAMS
Cavendish University Uganda offers bachelor degree programs to both campus and distance learning students. Bachelor degrees offered by Cavendish university designed to give a student full knowledge and tools for the real world application. Degrees program administered are;
Bachelor of Business Administration – Accounting & Finance
Bachelor of Business Administration – Procurement & Logistics
Bachelor of Business Administration – Banking & Finance
Bachelor of Business Administration – Human Resource Management
Bachelor of Arts In International Relations & Diplomatic Studies
Bachelor of Journalism & Communication Studies (Public Relations/ Mass.Comm.)
Bachelor of Laws
Bachelor of Science In Public Health
Bachelor of Information Technology (Bit)
Bachelor of Science In Computer Science
Bachelor of Environmental Health Science
Bachelor of Public Administration And Management
DIPLOMA PROGRAMS
Only three diploma programs taught in Cavendish University Uganda. The diploma programs are two years of foundation to students before they enroll for a Bachelor degree. Diploma programs are offered on the university campus and online through a distance learning program.
Diploma in Computer Science and Information Technology
Diploma in Business Administration
Diploma in International Relations
CERTIFICATE PROGRAMS
The certificate program is for students who have successfully completed the Uganda Advanced Certificate of Education (UACE) with insufficient grades to enroll for Diploma or Degree programs. It's also intended for students from countries whose secondary school qualifications are not considered equivalent to UACE. The Courses emphasize general principles and application.
Certificate in Business Administration
Certificate in Information Technology
Cavendish University Uganda also offers Scholarship for Master degree, and bachelor degree as part of its initiative to support and improve education in Uganda. Click here to learn more about Cavendish University Uganda Scholarship opportunities. If you want to apply the August window is open for you, click here to apply now.