Protect Your Home In DC Against Storms
4 min read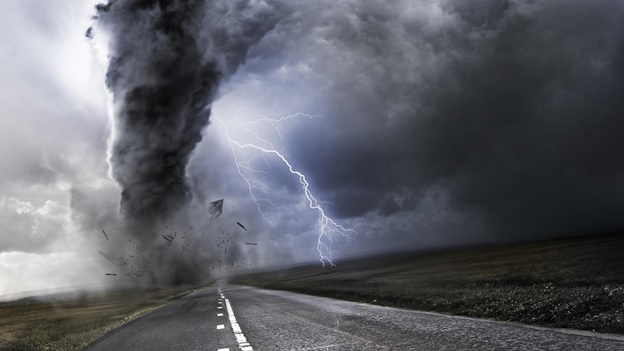 Fact is fact, we cannot change or alter the natural forces of our planet. Hence, we can not stop storms from coming in our towns in DC. But, what we can do and should do is adopt a couple of preventative measures. Ultimately, we will not have to pay for the costly repairs due to the damage done by storms in our homes in DC. We all know how much it could cost! Just look at any company that is offering services such as Emergency Restoration in DC and see all the prices.
Here are all the useful tips you could utilize to minimize the damage that a storm could do.
Keep Your Windows Safe
Why It's Important: During a thunderous storm, rainwater could fall heavily on your roof and windows. There's a very high chance that your windows could break or crack during this time. As a result, water can enter inside your home and ruin everything inside. So, it's highly important that you keep the water out and not let it come inside and cause irreparable water damage. Just think about water getting into anything electrical into your house; this would lead to electrical malfunction that can very well become a fire. Then, you would have to pay for Fire Damage Restoration in DC; this is quite expensive.
How To Do It: You can keep your windows safe by covering them with a strong material such as plywood or using exterior shutters. When the weather predictions say that weather is going to be unpleasant and have storms in it then you should definitely get these installed. Another alternative option is to tape down your windows using duct tape or any strong tape. You should also assess the state of your window seals in your house and be completely certain the water isn't seeping into your home through the seals. If you notice any cracks and breaks in the window seals, be quick to fill them using caulking methods. If you are confused about any of this, you could hire a professional to all of this for your home in DC.
The Deck Should Be Cleared During Storm
Why It's Important: Just think about the strong winds during a storm! They can easily move anything that is sitting on your deck, patios and the backyard. All the chairs, furniture items and décor would be flying left and right and causing havoc would definitely damage your decks and patios. Thus, you should clear out the deck as soon as you suspect there is a storm coming.
How To Do It: Put all of the items that are laying on your patios, decks and yard in a secure location where the storm won't affect them. The best options are the basement, garage or shed. You should put all of your cushions, décor, wind chimes and table umbrellas there. The chairs can be stacked on top of each other in order to prevent them from being moved.
All the Electrical Appliances Should Be Unplugged
Why It's Important: Experts recommend you to unplug all electrical appliances that you do not need during the time of a storm! This is because in extreme cases, the power is bound to go out. If that happens, the power surges can ruin your electrical appliances that are plugged in.
How To Do It: Survey all your house and check each and every electrical appliance that you have. See if they are plugged in or not. The main appliances are the dish washer, washing machine and irons. Make sure these aren't plugged in. Moreover, all your TVs and computers should be unplugged as well. Do make sure you have a portable power bank in order to charge your phones in case they are not. Though, it would be better if all of your phones are charged well ahead of time.
Move Everything In the Upper Portions Of Your Home
Why It's Important: In the possibility of your house being a two-storey house, you should immediately move everyone in the upper portion. You should also put all of your important and valuable items and belongings there. You need to make sure no water comes in contact with these highly significant documents.
How To Do It: You should secure all your official documents such as the deed of the house in waterproof packets. Then you should put these waterproof packets somewhere on high shelves. Moreover, you should also put your small electrical devices in a dry location as well. Be sure to put them in dry bags first! Another great tip is to add sandbags right outside the doors of your residence in DC. It will prevent water from coming into your house and causing damage.
As long as you follow all these preventative measures carefully, you will have protected your home in case of a severe and disastrous storm!