A Guide to Shopping for Ping Pong Tables
4 min read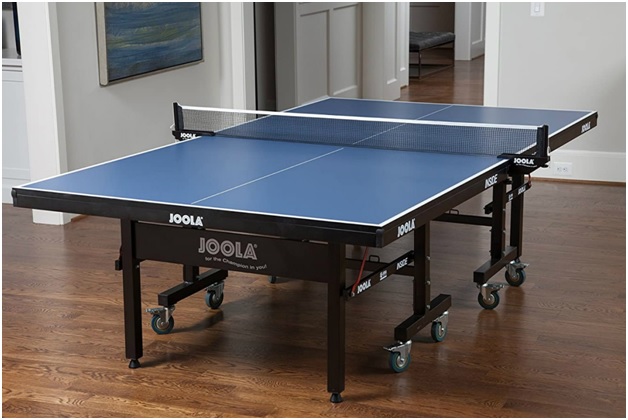 Ping pong is undoubtedly one of the most popular recreational sport available to engage in. You surely will find them in many recreational centers with players trying to outwit one another in the game of table tennis. They aren't only popular in public places, you can also find them in many homes and places of business where they help to stimulate healthy competition and foster bonding among family members and workers.
Thinking of buying the best ping pong table for home and public places? The guide below will be useful in making the right decision.
Where Will You Keep the Table
This is the first thing to ponder on when in the market for a ping pong table. Where do you plan to keep it? You want to make sure there is room available that can house the unit and is comfortable enough for players to move freely as they rush to hit the tennis ball.
The good thing is that you can find both indoor and outdoor options that can work in a spare room, living room, patio, or your ground floor at the office. So before you go looking at options available at the sports shop or online, make sure to have a spot in mind for where the table will sit.
The ideal playing area should have available 5 feet of space around the edges of the tables so that players can run comfortably around it. You need to have available space to enjoy the game and will surely be bruising yourself if you have to squeeze it into a tight room. When fitting one in the office, you want to choose an area that is away from the general workplace to avoid distracting working employees when others play a game. You can check here https://meanderingspirits.com/blog/lifestyle/office-board-games/for board games that are great for the workplace.
Which Size is Ideal for your Needs?
You can find ping pong tables available in different sizes that can either be small, medium, or large. But you should know that there is an ideal measurement for the competitive style ping pong table like the ones used in the Olympics. This is what is referred to as the standard or regulation-sized table which will be measured before any competitive game.
But you can also find those that are non-regulation-sized that will be ideal for leisure purposes. Just so you know, some of the common recreational options are measured with the following specs 6ft x 3ft x 2.5ft or 72in x 36in x 30in while the standard option is set at 9ft x 5ft x 2.5ft or 108in x 60in x 30in.
What's your Budget?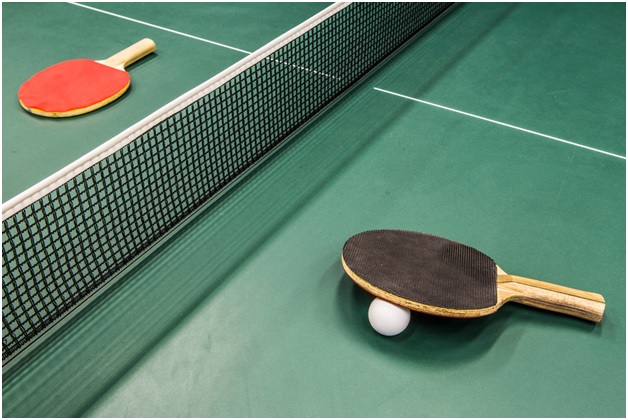 You likely will have a budget for how much you can spare for ping pong tables for office or home use. And the good part is that you will likely find one that can meet your price range. Ideally, you can find options that begin at $100 and over $1000 depending on the specifications and nature of the table.
But for recreational purposes like for home and office, anything within the range of $450 and $600 should be enough to meet your needs. You want to be sure that the table is of the highest quality if you don't want to get a replacement often when the legs get damaged or the surface caves in.
Thickness and Weight
If you will be moving the table around to the store, you want to consider the thickness and weight as it could be challenging to move it around all by yourself. The thickness of the surface is one factor that enhances the gameplay as it will encourage the tennis ball to bounce when it lands on the table. Anything between 22mm and 25mm thickness will surely improve the gameplay.
The weight and frame of the table can help you ensure that it is durable as it doesn't bend or break easily on impact. But this will also mean that you will have challenges with storing or moving them back in at the close of the shop.
Design Specs
You can blend your space with the color of your ping pong table and can be sure to find them available in different designs. Still, on design, you can find foldable options that can either be in singles or doubles. There is also the stationary option with legs that can be folded in while there is the non-folding option that is designed to be like your regular sitting-room table.
When looking into whether to opt for foldable or non-foldable options, you want to consider storage and method of assembly. This may not be an issue if you are looking to keep the table in a room where it will remain. But if you intend to bring them out from storage, the foldable options are a good choice to invest in. This website has tips for how to care for your ping pong table.
Final Note
When it comes to picking the right ping pong table, the tips above can help you with arriving at the best choice to go for. There is a good chance that you can find ones that can meet your needs so do well to search patiently for the right one.
About Author