Opulence, High Living, And Lavish Homes Of Las Vegas, Nevada
4 min read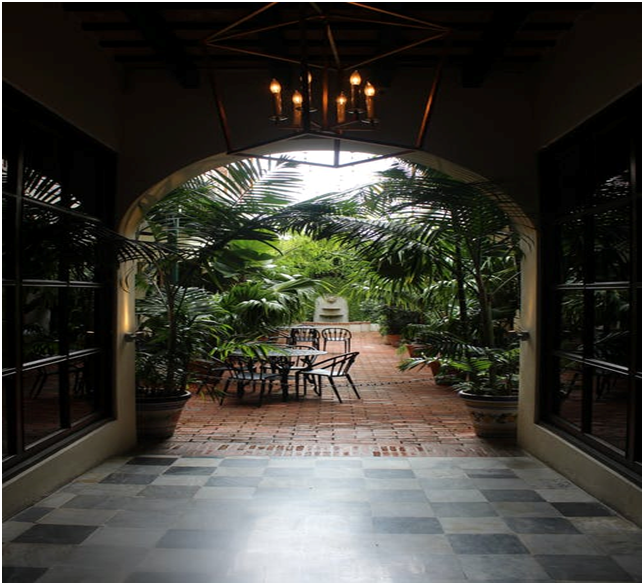 Las Vegas, is often referred to as the degenerate, Sin City, with all its depravity, casinos and carousing. However, the ground reality is very different from this commonly held perception. With the metro area burgeoning with a population of over 2.7 million, Las Vegas real estate is in the money. This neighborhood, is home to not just gambling dens and decadent resorts; Las Vegas is a growing metropolis with a burgeoning population that has engendered a booming real estate market. Particularly noteworthy is the thriving luxury real estate market.
Statistics
A residence is slated as a luxury home if it costs $1,000,000 or above. The Las Vegas Review Journal reported that there were 96 sales of luxury properties in September 2020. This is an all-time record with an earlier boom witnessed in May 2019. The end of September, according to the Multiple listing service, witnessed 502 sales of luxury houses and condos. Throughout September, one witnessed the sale of 431 luxury residences. The statistics are reflective of the thriving real estate business of Las Vegas.
Arguments:
One of the reasons for this boom is the migration of wealthy residents from California who grew weary of taxes and other woes of the state. Californian immigrants indicate that real estate in Nevada is substantially lower and former residents of California with real disposable income are the real reason behind this gold rush.
Secondly, the corona virus pandemic, while it has left many in an economic lurch, could not have enabled such luxury buying. People who are employed and financially stable have made a simple transition to a work from home option. Numerous businesses have found the work from home option to be feasible even post the pandemic and companies such as Twitter and Facebook have announced that they would allow their employees to work from home, even after the COVID-19 era, according to an article published by the Las Vegas review journal. Owing to this, many have forayed into newer horizons as they no longer need to be in the vicinity of the work spot. They henceforth buy real estate in fresh areas.
The need for a working space has become palpable. Having a home office has gained importance, and it has become all the more important to own spacious luxury homes, as a tangible workspace has become the need of the hour. These are the determinants for the real estate boom. This pandemic had made numerous people reassess their lives and has given elbow room with regard to location. If people aren't tied to their location, they will navigate to fresher zones, with more cost-effective real estate, that can provide them with viable working space. This one of the reasons for Californians migrating in large numbers and Las Vegas is more than just the city of sin.It is a growing metropolis with reasonably affordable, spacious luxury real estate, especially when compared to their neighbouring Western states. While any future predictions are hard to make in these perilous times, it seems like the real estate market in Las Vegas will continue to flourish.
The luxury real estate industry of Las Vegas is nonpareil and is more than the focal point of never-ending business enterprise. It is a city that balances living at break neck speed with an upscale, tranquil lifestyle. One can have a taste of both worlds as one lives in one of the most highly wanted offerings of luxury properties in the city, therefore, purchase luxury homes for sale in Las Vegas Nevada.
The Las Vegas housing market continues to be steady and many are expecting the figures to steadily climb by the year-end. Real estate is an exacting and demanding business, but it is a crucial one. The fact that the luxury real estate is carving a niche for itself, proves that Santa came early this year.The sales onslaught could be attributed to many factors, like people relocating from other cities or those seeking to open businesses in the city. Numerous Californian property owners are relocating to Nevada, because the football franchise Oakland Raiders are shifting to Las Vegas.
Another factor is the ongoing progression of the metro area with superior establishments on the rise such as the 65, 0000 seat NFL stadium, Resorts World and Wynn's Paradise Park. These innovations are all set to open better paying jobs which translates into people buying homes.
In addition, there are city inhabitants who are cutting costs and ramping up, leading to a surge in resales and purchases.
However, the spearheading factor of this booming market of luxury homes is the unified cooperation of one and all to rebuild the city and restore it to its former glory.
Conclusion:
Therefore, it is a great option to invest in a Las Vegas property as it has very low investment property taxes and no personal income tax.The state's median effective property tax rate is 0.69%, is substantially lower than the national average of 1.08%.