Online Broadcasting Career Education Opportunities
3 min read
Contrary to popular belief, attaining advanced education in the field of broadcasting mandates hands-on experience in the educational sector. Despite this necessity, there are several universities, which offer course programs to educate students with a desire to partake in this field.
Online broadcasting career programs function by making the requirement for a laptop and an active internet connection necessary for all students. Thus, the student's knowledge of handling a tangible microphone and other related broadcasting equipment is limited. However, the course program provides students with in-depth data regarding the field, along with its theoretical significance.
Students are educated via online tutorials, lectures and chat rooms for discussion. Direct contact with the professor is further made available. The perk of this form of learning is evident by the fact that students can visit the classroom and educate themselves at their convenience. Despite the limitation of knowledge offered by online courses, students are offered the opportunity to make inroads into various careers. The online broadcasting education career options are listed below: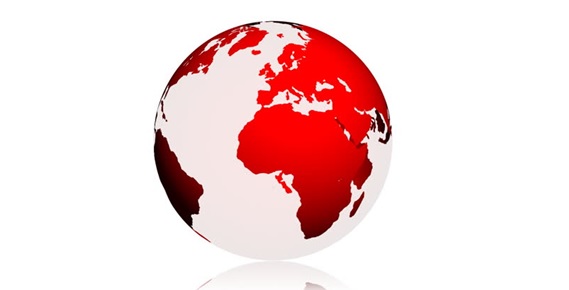 Radio Or Television Anchor:
Broadcasting students are offered the chance to become a radio or television anchor. In addition to a degree in the field, students are required to have advanced social skills, amiability, a composed personality and in-depth knowledge of current events.
Producer:
With a broadcasting degree, students can further opt for a career as a producer. Producers oversee the production on set as well as production aspects by determining the responsibilities, auditioning the actors, creating a budget, and selecting set locations. Students can start their careers by working as a production assistant on set. 
Screenwriter: Students with a degree in broadcasting can also work as a screenwriter. Students, moving forward with this career, are required to hold talents for writing paper, creative content and moreover, they must maintain a natural control over the smart usage of words.
Record producer:
Broadcasting can further offer jobs as a record producer. However, for this profession, it is essential to have a sophisticated understanding of musical sounds and instruments. In addition to this, it is vital for students to hold knowledge of operating equipment and machinery further.
Audio engineer:
An audio engineer holds the responsibility of producing or recording live audio by balancing and regulating the mixture of sounds using the techniques of equalisation, mixing, and audio effects.
Programming director:
The responsibilities of a programming director extend to planning, strategising and implementing the previously created plans.  In the arena of broadcasting, students with leadership and social skills can succeed in this career.
Camera operator:
After taking a course of videography and filmmaking, broadcasting students can further apply to work as a camera operator. This job requires minimal training and creates opportunities for further exposure in the field.
Sales and promotions executive:
Broadcasting is not only limited to working on movie sets. Instead, students can take up additional business courses to land a job as a sales and promotions executive.
Students pursuing broadcasting as a professional ambition can take the careers above in consideration and apply in the areas which are relevant to their talents and which align with their interest.