Natural Sources Of Glutamine and Why To Use Them
3 min read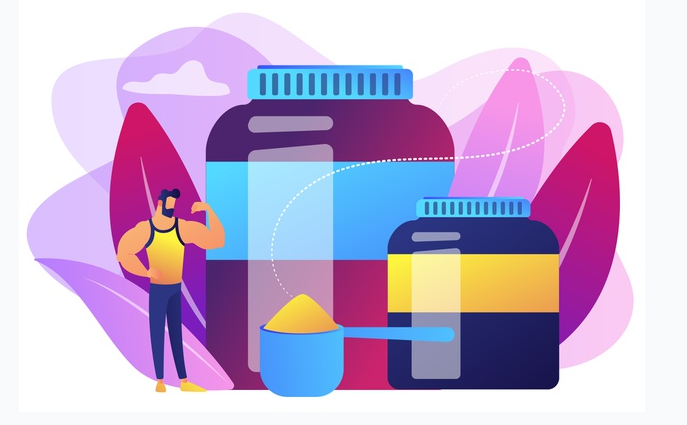 Glutamine is one of the amino acids found in the body naturally. It is one of the building blocks of protein that plays an important role in muscle recovery, muscle building, a better immunity system, but most importantly better intestinal health, and many other important roles in your body. 
Along with that, it plays a crucial role in transposing the nutrients to the different parts of the body through blood vessels. So that better immunity gets support to fight harmful viruses as well as bacteria. 
Also, it boosts energy so that you can do better in the gym. But as you workout hard, you start losing the level of it from your body. That is why some experienced bodybuilders start taking Glutamine as a supplement. It causes them some sort of side effects, here are some of them. 
Side Effects Of Glutamine:
Since this amino acid is naturally produced in our body, it is also found in our foods. So, it is not needed to take a supplement but you minimize the level while training intensely. At this time bodybuilders start taking it to save the natural level of the amino acids. The excess level of it is the reason for some common side effects. 
Nausea, runny nose
Digestion issues, 
stomach pain, 
gas, bloating.
 vomiting, dry mouth,
 back pain
 tired feeling
headache,
swelling in hands or feet;
muscle or joint pain,
Dizziness,
 increased sweating.
mild skin rash or itching
Sometimes you have serious issues like kidney disease and liver issues with high levels of it. To avoid the side effects you have to take the supplement in recommended doses which range from 5 grams to 45 grams. 
But typically, you find the amino acids from 3 grams to 6 grams from your meal in a day that is the safest way to level it up. Here are some natural sources of the amino acid. 
Natural Sources Of Glutamine: 
If you are looking for this amino acid, look for protein-rich foods. As protein is found in animals in large amounts, animal protein is a rich source of amino acid. But some plant-based sources are also great sources of it as they are also high in protein. Here are some natural sources of Glutamine. 
Eggs and poultry like chicken, turkey, goose especially breast parts. 
Beef and lean meat
Skim milk, curd, cheese, and other dairy products.
Corn, Tofu, and soybeans
Fish like salmon, Merkel, tuna, and seafood like prawns, crab, lobsters. 
White rice and brown rice
It is always better to take glutamine from the food rather than taking from the supplement until you are in an intense workout schedule. It will definitely help you in improving your athletic performance. 
Try to take it before the training session as its level is always up. When you start intense training, the glutamine taken from external sources will be utilized first and the natural level of it will be stored as it is. That helps you to stay energetic for the other activities of the day. 
Read also: 6 easy ways to make software packaging according to your needs!