Most Effective Graphic Design Tips For The Beginners
5 min read
Most Effective Graphic Design Tips 2021
Either you call it an art or a profession, it all depends upon your talent. In simpler words, graphic design is an activity that consists of projecting visual communications intended to transmit some specific messages with specific objectives to social groups. The role of graphic designer is the communication process for interpreting or encoding the message. Their main work is interpreting, ordering and presenting visual images.
Being a graphic designer is not an easy task, you need to go through a number of tricks and techniques that makes them the best graphic designer. By collecting a variety of designs and visuals they help to make the site look immensely attractive. Here are some of the most effective graphic design tips for beginners that will help you work more efficiently.
Let it be Simple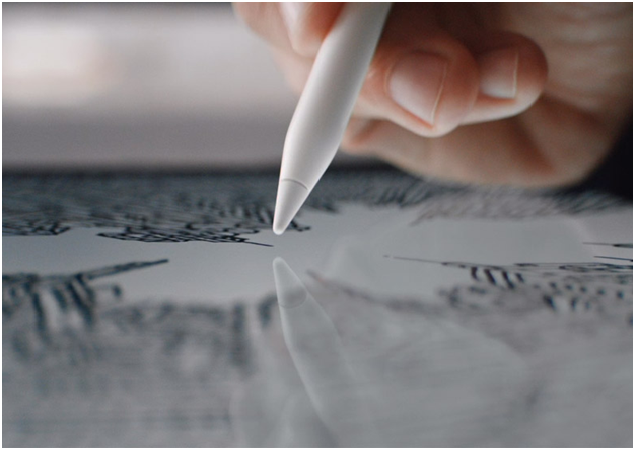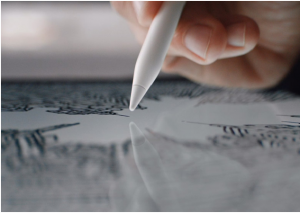 Have a plan and simplify your designs with clearity of work. Don't stuff your visual appearance. Make it easier to read for the visitor. Make use of minimum texts and fonts and let the images speak. Your main aim should be to create an effective image that conveys an easy to understand message. It should contain a lively background and a bold font that is eye-catchy and strikes faster.
Must check– Architectural design
Play with Colors
It's all upon you to choose the bright color or to choose the pastel colors. Everything just depends on the type of template that you are making. If you want your visitors to focus on the template then make use of bright colors and the fonts may be in a light color so that it makes a better match. The pastel and fluorescent template will look amazing with bright colored font or if you are confused then simply use black that will match with everything.
Make use of Infographics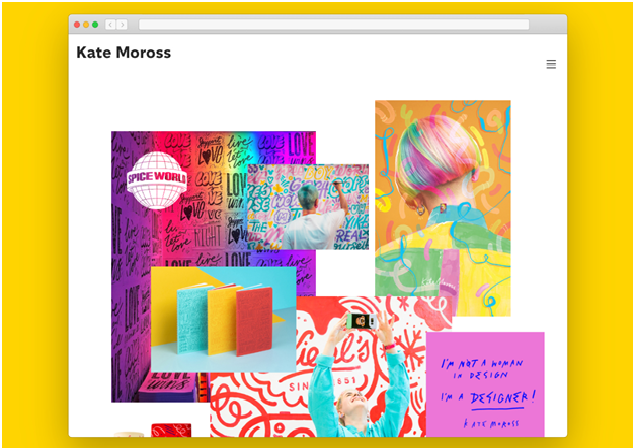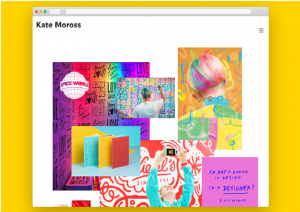 Infographics are just perfect for any blog or website as it gives a better understanding with the help of a chart that contains phrases and pictures as well. The infographic can be of any size but make sure that it looks effective. The choice totally depends on you and on what type of content your website has. So use the infographics to give the website or web page a sophisticated look.
Use Alignments 
An alignment is a categorization of the moral and ethical perspective of player, non-player characters and creatures. These arbitrary and unreal characters work just drastically. To ensure a presentable design the elements like illustrations, images and types should be aligned to one another that will give it a right design. Fix the fonts if required and make them proper for an eventual look. So try to make use of proper alignments.
Consider More White Spaces
Another tip is to focus more on white spaces. Don't try to color the entire page as rather then the colors white attracts more giving an elegant and graceful look to the designs. White space is valuable and worthy that showcases simplicity giving it a strong appearance. If you think that this simplicity will ruin your design then you are wrong, rather it will provide an effectual aura to your design. So be wise while choosing the colors.
Flat Designs are always Perfect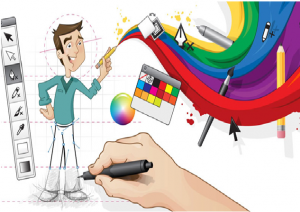 The most popular design format is the flat design that has come a long way and still is the best among all. Know the dimensions and consider the psychology of colors so that you can make a desirable design. As this one never goes out of trend you can choose it for anytime. It makes a proper balance and gives an admirable look to the design. Using different colors will be a good choice to showcase a proper design.
Using Eligible Fonts
As there are a number of choices regarding the fonts, your work is to choose the right one. Choosing the eligible one will make it easy to read and prettier to see. Don't try to experiment with your design, use italic fonts where necessary and bold the main words or headings so that the reader can strike it immediately. Keeps your typography under control making it pleasing for the readers. Classic fonts are always the best to choose.
Use lines to be More Clear
Using lines to separate the paragraphs or to highlight a word can give a sterlifying effect to your design. You can create a style and give a great impact to your design by using the lines. The separation lines makes it look more relevant giving the content a worthy look. You can even try some squares and boxes to indemnify the headings and give a cohesive texture. Use different colors and fonts for a comprehensive appearance.
Grids for Images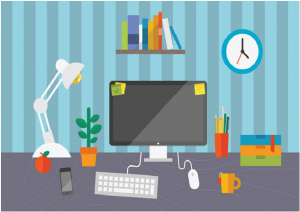 Rather than posting the images in line make use of grids to get a more effective look. Use an eligible layout so that the work looks worth admiring. Give a symmetric balance to your design by using the grids. Being a graphic designer you need to be creative, therefore use creation and your creative ideas as much as you can. Learn from the best institute of graphic design course in Surat and do magic with your works.
Stay Organised
Either you are a freelancer or are working with a firm, making a plan and working accordingly remains a main thing. Staying organised helps you to complete the work on time and maintain balance in your work. Use different tools and techniques so that you can utilise your time properly and do the work easily. The icons, visuals and content everything must be clear and you should use updated tools to get the best results.
So these are some of the tips that will give you an idea about how to genuinely work on your projects. These are the most effective graphic design tips for beginners, so if you are one of them then the tips will be really helpful to you. If you are really willing for great results then do follow the tips and work accordingly so that you can become a successful graphic designer. So go ahead and follow your passion to be the best.