Mobile App Industry Trends
11 min read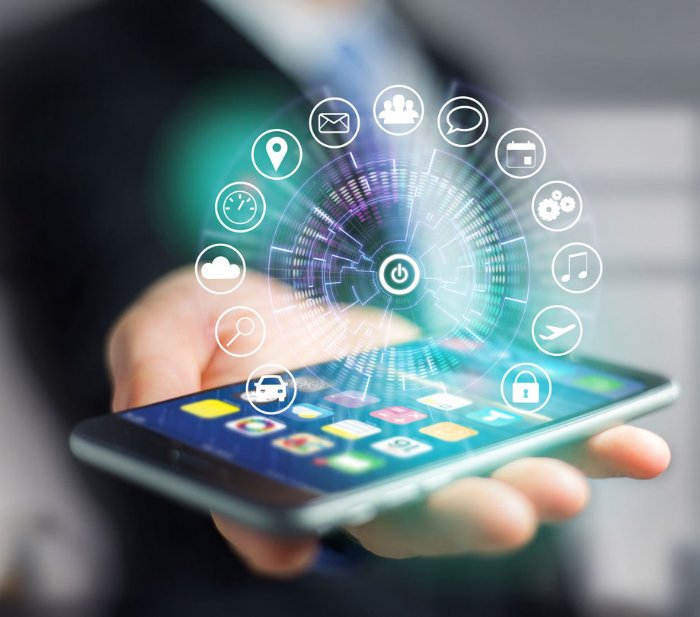 In the early years of smartphones launch, intelligent devices were the only keypad device used to help humans connect to their counterparts. Meanwhile, with time and the new technology traditions, technology keeps improving to become the best version. Similarly, it keeps coming up with the latest technologies. Likewise, technology makes people remain connected globally.
However, this task was never being an easy one. On the opposite, it was one of the complex homework to achieve for the developers and big companies. Similarly, intelligent devices keep improving with time and keep launching the newest and updated versions of smartphones.
As mobile devices improving with time, humans started to adopt the new trends of technology as well. In addition, humans have become habitual of mobile devices. Not only, mobile phones give them a road to take advantage of technology, but they make their life easier by doing the task on their behalf, for instance, in times of no phones and social sites. Humans used to connect through letters which used to a lot of time. But. Now it only takes seconds to associate yourself with anyone around the world.
Meanwhile, it gives a vast gateway to people to connect throughout the world and earn a significant amount of money. The big names of technology earn more than a billion dollars annually through this business. Applications are not stagnant in one place. It's a booming business to make a lot of good money.
Mobile App Industry Trends 2021
Further, with changing trends,App developers in Canada and App developers in London keep coming up with technologies that help humans get used to the newest version as soon as possible.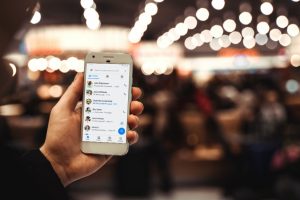 New Trends
Most importantly, the companies keep focusing on the new trends of technology. So, the applications which they build suits the latest trends of technology. Meanwhile, people do not feel any complexity while using it. Some famous companies will never tell the stories of their bad times. They will only let you know about the times when they took the right decision, which helps them in their growth.
However, the right decision at the right time can give you the results that you are expecting. Therefore, the goals should be defined at the time of the development of your mobile application. There are two essential aspects of building an application: time and trends.
Time– Because with time, you need to decide what humans are focusing on more now. Which function and functionalities are moving vastly in the world and loved by humans? For instance, if your company owns an intelligent device that still follows the old traditions of mobile phones (Keypad phones). Likewise, your brand will lose potential customers with time if you do not update the versions of your phones and come up with new trends.
Trends- Meanwhile, when trends change with time, the tech companies and big corporates adopt the latest trends. Similarly, they come up with functions and features which are not ordinarily visible in other devices. In addition, it makes their devices separate and unique from other smart devices. Therefore, they set a goal to be more advance than others. Moreover, a modification in your smart devices can be very crucial and prove a game-changer for your device.
It is necessary for your business and your app to get knowledge about the latest trends of technology. So, when you launch your app, the app does not face difficulties to gain ground and growth.
Current trends of Mobile app
In recent times, the usage of mobile apps keeps increasing. According to the study, the number of apps installations has been reached billions of applications. Similarly, these big numbers show the interest of humans in using an application in their daily routines.
Moreover, you must be thinking If people have so many apps to download. How does the new one differ from similar apps?
The great thing about technology is, it never remains static. Moreover, the technology always comes up with innovative and unique features. Humans exactly choose that app that performs the tasks in the quickest and easiest ways. So, you and your company have significant ground to cover.
Meanwhile, some apparent trends can guide you to have small achievements in the early stages of the app. Similarly, these tools will help you to get the attention of the users.
Flutter
The trend of flutter has become the trendsetter since its launch. It gets to the ground in less time. Moreover, flutter is a cross-platform native mobile application development platform. The vigorous version of flutter comes in 2018, and later on, it becomes the game-changer for the developers. In addition, flutter is a software development kit developed by Google. It embeds the latest widgets, features, framework, which helps us create the perfect mobile application for Android and iOS platforms.
Moreover, the essential mobile application platform helps us to convert our ideas into reality. The key point is; it gives us one codebase which is fit with all intelligent devices platform. In addition, flutter is embedded with open source, free to get, and for the ease of users, it is pretty easy to learn.
However, there are other advantages of flutter as well. For instance,
The flutter development process is fast and easy. It has the functionality of hot reload, which can modify the code and get you to see the changes in a trice. Further, that makes it easy to find the bugs and errors and resolve them asap. Moreover, we have access to one single code base, which solves the code complexity.
Most importantly, it changes the entire building procedure in no time. Furthermore, it helps the developer to work collectively and see the changes parallel. For example, if the designers change the designs, they can do coding and replace the designs sitting beside each other.
Similarly, as you have been aware of flutter, you can get an idea of how it can benefit you in the development process.
The success of the Digital world
The mighty giants of technology help their users to fix the restrictions between real-time and digital. Moreover, it focuses on building apps that allow humans to resolve their daily routines issues. As people are used to social sites, they keep finding ways to get a user's attention. Similarly, people invest a lot of time in using their smart devices. It is evident if you come up with the new features in your app, and it seems to help humans in the long run. Indeed, within the span of less time, this same feature will be accessible in other apps as well.
In addition, the well-being of technology can help you figure out the maximum amount of time it takes for your phone to get unlocked and open specific apps. For example, the number of notifications you receive daily, and you can restrict and limit the screen time of your app as well. Likewise, if your attention is not diverting to specific apps, you can limit these apps for some time. So, your focus does not get diverted.
Meanwhile, you have to go beyond these features if you want to go with a business tone. Always try to modify your app and include some latest features in your app. So, it always gives a different essence to the users.
However, it allows tracking down the user time, and it will help to judge how much time the user spends on your app. Similarly, stop sending them an irrelevant notification and help them remain stick to the task. Last but not least, keep enlightening the user on how much they spend time on the games.
Users interact with smartphones through fingers.
With the evolving trends, mobile phones experience changes as well. The tech companies and comes with smartphones that outdone the keypad phones. Similarly, the touchless experience makes the user experience more explicit and user-friendly. For instance, a user can do any operation on the smart device through the hands. Meanwhile, smartphones are coming up with new versions of smartphones. For example, some mobile phones are adopting radar trends, making the user experience more intuitive and appropriate. Likewise, some technology supports the picking up of call or hung it up through the help of sensors.
Indeed, the times are changing so are we. Therefore, developers must develop an app that can be run suitable with these revolutionary technologies.
However, if you are looking ahead to building an app that can work well with these devices in the future, we are writing down some features for your ease;
Quickly shift from one feature to another
Helping in modifying the pictures
Assist in changing the pages of notes
Meanwhile, the more you deeply research the features and build them, the more exceptional app you will get.
Facial Recognition
Since the trend of face recognition, it has become one of the most prominent ways to secure your device. Meanwhile, the algorithm used in face recognition features figures out whether it is the actual user or someone trying to open the device through a picture. In addition, not only IOS but also Android is taking the lead in the face recognition feature.
Moreover, with that feature, the environment of devices has become more secure and protected from saving your data to protect you from any cheating. Similarly, it is guiding to tight the security level of payments as well. Moreover, as the latest phones have face recognition, the payment and transaction apps also come up with that feature.
For instance, you can log in to your app, pay your bills and log out. It makes that easy for humans to protect the shopping and transaction of money. With that feature, you don't have to worry about remembering the password always. Similarly, it allows you to perform your operation as quickly as you can.
Meanwhile, you can use this feature for your business in this way.
The quick and easy log-ins and log out in the apps.
The confirmation step. Finding out it is the face id of the actual user or not.
Check-in and check-out in payment apps
Indeed, these features are not fixed. However, with time numerous features can come for the easiness of users.
The Powerful Features of AI
Some years ago, there were no devices available that can take the command of humans and do according to it. However, with the changing trends of the digital world, we have some devices which can do whatever we ask them to do. For instance, when entering the house, switch on the light, and at the time of leaving, switch off the Ac. Similarly, the Google and IOS devices like amazon and Siri have become a part of everyday s people's life. Asking them about the weather or any question will answer you in seconds.
The virtual tech device provides these kinds of assistance to their users
The knowledge about web
Memorizing the dew tasks to do
Sending notification about essential events
Having control over the smart house
Confirming the seats in restaurants or cinema
It is not only helping the individual users in their daily life. But the big corporates are taking advantage of these devices as well. Meanwhile, it is helping all the groups of life, from paying the bills to resolving customers' issues and becoming the device to hold the future.
Moreover, let us study how it will prove to be advantageous for your business.
Gives a piece of information to the customers regarding their banking or credit card issues.
Support in the E-business. To find your clients the best products for them, resolve their queries, and much more.
Helping students in their tasks to find out the related topic to their assignments or finding the exam-related material.
The world of the Internet of Things
The world of IoT is merged with smart sensors, software, and technologies that provide the functionality to the user to connect the devices and transfer the data from one device to another. Similarly, with the evolving technology, IoT technology interchange the data in real-time, do analysis, and much more. Likewise, from cameras sensors to devices, everything can be managed in real-time.
In addition, if you are looking to develop an application, you should not miss your app's IoT functionality and features. In the upcoming times, the usage of IoT will not decrease even the use will be increasing from time to time. Humans love those technologies which help them to sort out their issues in a quick way.
Above all, there is a big future of self-driving vehicles, smart drones, and much more. A recent study, more than half of the tech companies will use IoT technology in their businesses. So let's find out how the latest IoT can help your business to grow its growth.
If you have a shipping business, you can track down the real-time location of a vehicle. Similarly, you can figure out the internal and external temperature of the vehicle. Enlighten your higher authorities with the latest data.
Suppose you own a general store. Then, a customer can uptake the products according to their needs and leave without waiting to pay the cash. Meanwhile, beacon technology will transform the signal to the customer's smart device and charge the cost of products.
Through wearable technology, you can let your users about their health issues or their abnormal heartbeat, or dropping in-breath saturation. Above all, these apps are the reality, and you can win several customers in the future if you develop one of the user-friendly IoT apps.
Hyper-Personalization
This latest technology provides an idea of collecting all the real-time information about customers, such as the previous history of customers' behavior, services, and experiences. In that way, hyper-personalization provides a customer with the data which they frequently approach. Moreover, it will help their time and minimize the efforts of the user.
For instance, if we consider an app that only shows us the type of music we usually listen to. It smartly judges and connects with the genre we want to hear by evaluating our previous music history. How does it work? It works with the help of deep analytics and algorithms.
Just wondering how it can work for your business, let's check out:
If you have an online website for shopping. You can judge the previous shopping history of customers and provide them with the products they most view.
On social sites, a list of their fav people our fav spots. It can become one of the vital features as well.
When a designer is accessing the same pattern over time, hyper-personalization can save the previous data and provide them with designs that match their taste.
However, you can get hundreds of examples, but it depends on how you take advantage of hyper-personalization in your app.
Closing up
In conclusion, as you have been through all the latest trends of mobile apps and get a piece of knowing how it can wonder for your apps. Moreover, with the changing times and new trends, your company needs to adopt advanced technologies. Meanwhile, it is not easy to keep looking at each changing tradition of mobile app development. But building a trust level with your users can take your app a long way.
Author Bio:
Hamza Iqbal Digital Content Producer for the software development company. He develops and implements content strategies for Cubix, along with aligning business goals with content marketing activities. He actively contributes articles related to digital and content marketing.