Making Your Way Through Debt Burden And Financial Hurdles
4 min read
Business owners need to borrow money very frequently for many purposes like managing temporary cash flow problems, business expansion, buying new machines and equipment, giving salary to employees, etc. If a business owner has taken multiple loans in the past then taking another loan can be quite difficult. In this situation, it is better to take a debt consolidation loan which will make your repayment easier and more affordable.
A debt consolidation loan is a type of financing which allows a borrower to take a single loan to pay multiple existing loans.
Through this type of loan, you can pay off all your existing debt in one go and put all your multiple repayments into one repayment schedule in a month.
Debt Consolidation Vs. Refinancing
Some business owners think that a "Debt Consolidation Loan" and "Refinancing" is the same thing but in reality, they are different from each other.
Through refinancing, you take out a loan at a lower rate of interest to pay off an existing high-interest rate loan.
Whereas through consolidation you combine your entire existing loan into one and pay them off.
Though debt consolidation is a type of refinancing but not all refinancing comes under debt consolidation.
Replacing one loan with a new loan at a lower interest rate is refinancing. Debt consolidation converts various loans into one loan.
You need to keep this in mind that debt consolidation doesn't always mean a lower interest rate, although that could be possible in most of the cases. It is true that your debt consolidation loan will save you money but the main task here is making payments more manageable by replacing several loans with one.
Before you opt for this type of refinancing option, it is important to do your research, contact with various lenders, and check your repayment amount. You have to be 100% sure that debt consolidation is the perfect choice for you.
How to Decide Whether It Is a Right Choice For You Or Not?
Though debt consolidation looks a great option for you before going ahead it is vital that you take some measures to be sure that it is a cost-efficient choice for your business and you are eligible to get a debt consolidation loan.
Credit Score: Your credit score plays an important role in getting a loan. Here you are looking for a large amount of loan to pay off your smaller loans; your credit score will have an impact on the rate of interest for a debt consolidation loan.
High–Interest Loans: If your existing loans are at the low-interest rate then there is no need of paying them in one go, especially if the new loan is charging you a high rate of interest.
Enhanced Personal Finance: If you have recently paid off any loan like a car or a home loan or have decreased your expenditure and increased savings, you might get a loan at a lower rate of interest.
Duration of Your Business: The longer the duration of your business, the more record of your business in terms of finance and loans. Businesses that have been active for a long time have very high chances of securing a loan at an affordable rate and terms.
Profitability of Your Business: If your business is making a profit and it has increased recently then securing a loan at a lower rate is very high.
Merits and Demerits of Debt Consolidation
If you have decided that a debt consolidation loan is the right choice for you then the next thing is to consider its benefits and flaws.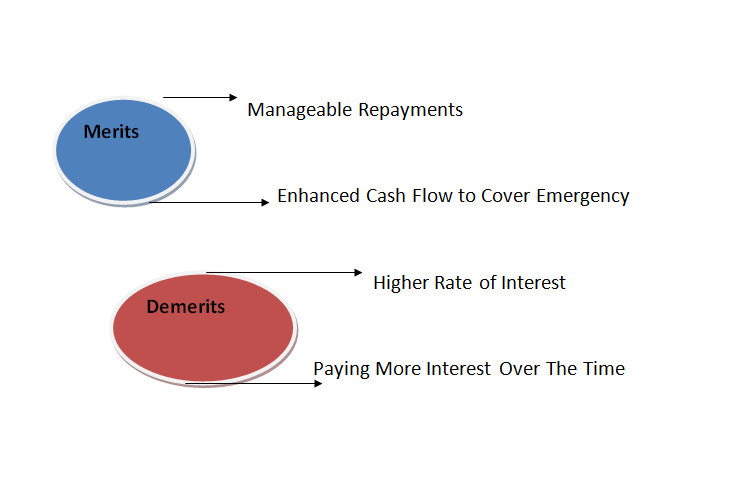 Investing For Beginners – Where To Start, Types Of Investments
Where to Get This Type Of Loan?
There are many lenders who offer this type of loan for business owners. If you have a decent credit score then you can go to a traditional lender or financial institution else you can search for a direct lender who provides debt consolidation loans despite bad credit score.
However, it is always good to do some proper research before settling to any lender. Always go for the one who offers you low-interest rate with good terms and condition.
There comes a time in every business when you need money immediately and due to multiple existing loans, it might seem a difficult task to get one. In such a situation, you may benefit from a debt consolidation loan. It will eliminate your cash inflow problem and other financial issues.
Description: Consolidating your multiple loans into one allows you to make easy monthly repayment with leaving your financial condition in a lurch.