List of Top 5 Mens Hairpieces Manufacturers in China
3 min read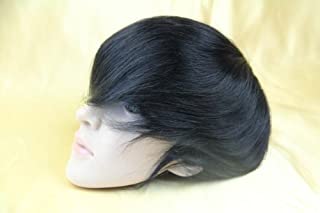 When it comes to hairpieces and wigs on wholesale, China has always been the king of production. They have effortlessly managed to create a secure monopoly on the market with varied options for men's hair pieces manufacturers. These hairpieces are preferred by men across the globe, battling the insecurity of hair loss and balding. If you are the owner of a hair clinic, here are some of the best options to consider for wholesale hair systems and products.
1. New Times Hair
This company has been providing high-quality products for over ten years now. They have a wide array of selections, and there is hardly a product that they cannot offer when it comes to hair supplies. Their superior warehousing system will ensure that all your products are shipped on time, and sufficient stock is always available for uninterrupted business. They supply all kinds of materials like wholesale wigs, hair-systems, maintained kits, and much more.
The reason New Times Hair stands out from the rest of the market is it's unique ability to deliver to customizable needs. They are one of those mens hair pieces manufacturers who put their prime focus on selling products that are made from premium material and shipped using top-notch services. They have all the technological backing like customer support, online tracking of order, and safe payment gateways.
2. China Brands
They are one of the leaders of the wholesale distribution network around the globe. They have an extensive collection of items in their inventory to satisfy all your hairpiece needs. They have multiple levels of inspections to ensure that only the top quality products leave the warehouse. Since they are a large establishment, the list of options is endless. They also offer round-the-clock support and delivery.
3. Shanghai Ocean International Corp., Ltd
This Shanghai-based factory is a small, capable unit that has been meeting the needs of hair supplies for many years. Run by only a small group of hundred employees, they cover all forms of hairpiece suppliers like toupees, wigs, clips, and extensions. They accept both kinds of orders for wholesale and sell small supplies through their brand called "Quercy,"
4. Xuchang Hengyuan Hair Products
Located in the city of Henan, Mainland China they are a manufacturer and exporter of high-quality wigs and hairpieces. Established in 2001, they are a substantial company that exports more than a thousand types of products and owns over a hundred patents. They make top-grade synthetic hair extensions, human hair wigs, toupees, and much more. They export to all North-American and European countries as need shall arise.
5. Juancheng Leshine Hair Products
Located in Shandong China, they produce and export all the types of hair systems and extensions needed for the current market. They have all kinds of products with a significant focus on the custom orders of varied hair types. They have their distributions in over 150 countries at the moment and are an ever-growing business. The establishment produces quality products that have stood the test of time. Items like hair bulks, clip-on hair wigs, and extensions.
To Conclude,
You can find a variety of options if you are looking for men's hairpieces in the Chinese market right now. All you have to decide is which manufacture meets your requirements. Whether it's about quality, price points, styles, or even the material they use; you should choose hairpieces that would meet these requirements.