Leftover.pk BELIEVE IN TRUTH & HONESTY
2 min read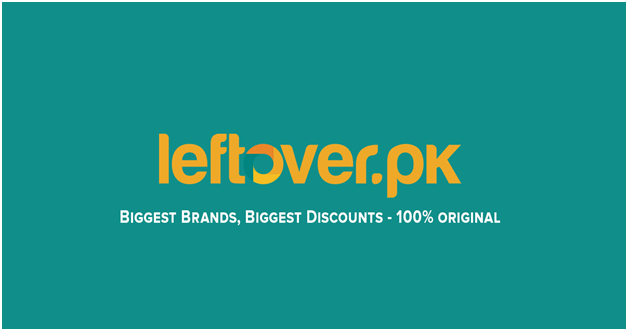 Leftover.pk is the only online store which brings the branded leftover in the most discounted prices for their audience. Leftover.pk does not deal in replicas, which gives you the guarantee of 100% original branded and non-branded women, men and kids clothing. The store gives you the money back guarantee in case of any dissatisfaction. Various kinds of new design are added every day.
Leftover.pk aims to provide you quality goods to your door step. We are here to provide you the top brands in the most affordable prices.
You can browse our variety of category below:
For women:
UNSTITCHED
Leftover.pk provides women unstitched clothing in 2piece lawn, 3piece lawn, embroidered shirt piece, printed shirt piece, Loose fabric and much more.
READY TO WEAR
By providing ready to wear the platform enables their customers to buy branded luxury pret& Kurtis online for women in order to get the chic look of the respective season. Furthermore, you can get 2 piece ready to wear as shirt and dupatta of the top brands. You can even avail the designer samples from us in A grade quality.
SEPARATES
In this category the store provides you the dupattas, shirts' stoles, shawls and shirt front/back. You really don't want to miss this opportunity to avail these separates in reasonable prices that too from your favoritedesigners.
LOWERS
This section of the online store presents you branded women lowers collection in pocket friendly prices. It includes the most stylish jeans & pants, stitched trousers & shalwars, shorts, tights and much more.
TOPS
This category gives you the chance to get the modish look by availing their variety in fusion tops and t-shirts. Leftover.pk is giving you finally a reason to dress up in your limited budget.
Moreover, Leftover.pk does not only satisfy your basic needs of dressing up but they have also come up with the variety of jeweler, sleepwear, Hijab& Abaya, Bags and what not.
For Men:
Leftover.pk offers you branded men clothes and more to fulfil your fashionable needs. It includes shirts, Jeans & pants, shorts and caps.
For Kids:
Leftover.pk cares for your little girls' styling needs.  They have whole bunch of girls' dresses designs in the form of trendy frocks, so that your little one doesn't feel left out.
Home Accessories:
Leftover.pk is here to take care about your home décor needs by providing you simple yet eye catching bedsheets collections, pillow & cushion covers and so on.
Luxury Pret:
The platform enables their customers to buy branded luxury pret& Kurtis online for women in order to get the chic look of the respective season