Learn 10 Common Graphic Design Mistakes To Avoid and Beat Your Competitors Easily
8 min read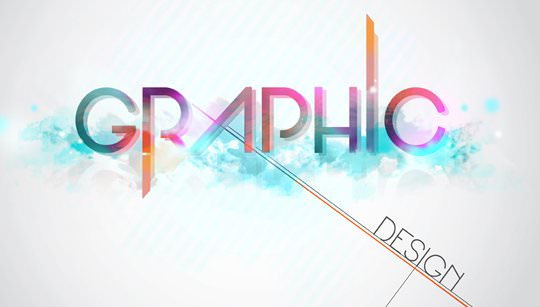 Graphic Design is an important task which encompasses a lot of aspects like company's researching about the business of the company and portraying the brand identity. Therefore, you can't afford to make any kind of silly mistakes at any situation. Any sort of mistakes like logo, website, brochure, etc can harm the future prospect of the company. However, a well planned graphic design will negate this issue thereby transforming your brand into a loyal one in the eyes of potential customers.
If you search for logos and graphic design of reputed brands, you will get awestruck. They all design logos with a sole objective. There is a well-formulated strategy behind the creation of such amazing logos. Therefore, a concept you choose for a logo or any other graphic design can break the shackles. There are certain aspects like color, images, as well as typefaces that a designer usually chooses. However, the same thing doesn't happen with other graphic designing firms. Most of the startup firms are least bothered about designing marketing materials. Eventually, they lose their potential customers to their competitors owing to this negligence. Most of the consumers take the decision of buying after having a glance at their logo, blog, websites, packaging, etc. The color of these design kindles emotions from the potential audience. If the signal is proper, you have the upper hand in drawing that consumer towards your business. A designed which is done on a casual note will convert a message to the audience regarding the unprofessional approach of the organization. This is no way beneficial for your business. They will not even look at those designs and move ahead for a better option.
Whether you are a brand new designer looking for your first design or you may be a veteran individual looking for a refresher, these silly mistakes in graphic design can trap your designer and can cause serious damage. Therefore, you need to keep a bird's eye view on your designing and don't afford such silly mistakes. If you are strict and observe each of the designing aspects carefully and scrutinize properly, then you can negate such mistakes in the near future to run a hassle-free business. Therefore, go through this informative post carefully to know the common mistakes pertaining to graphic design and make yourself cautious so that you can avoid them in due course.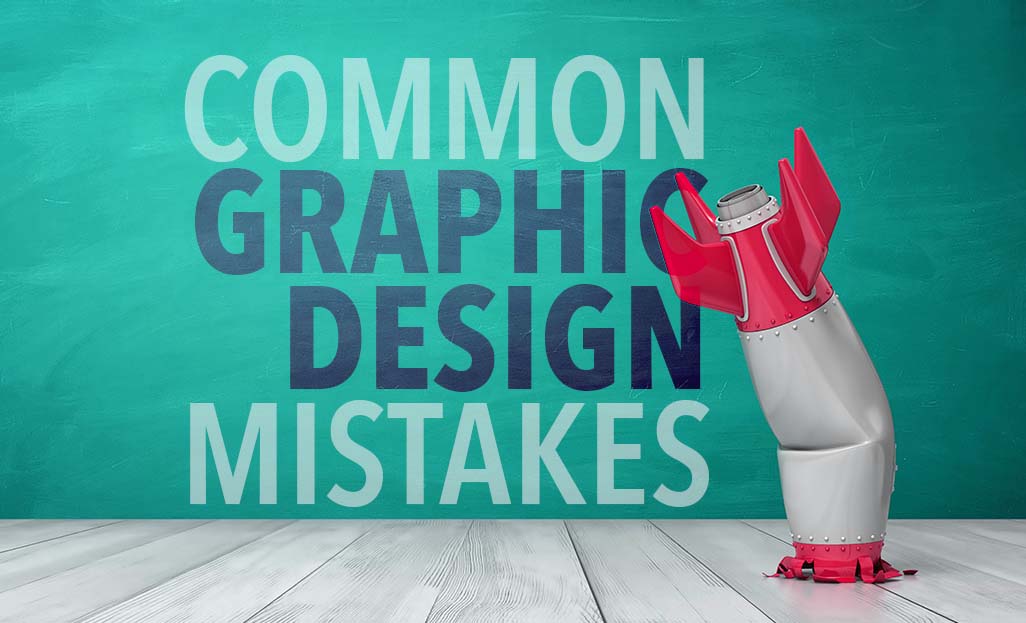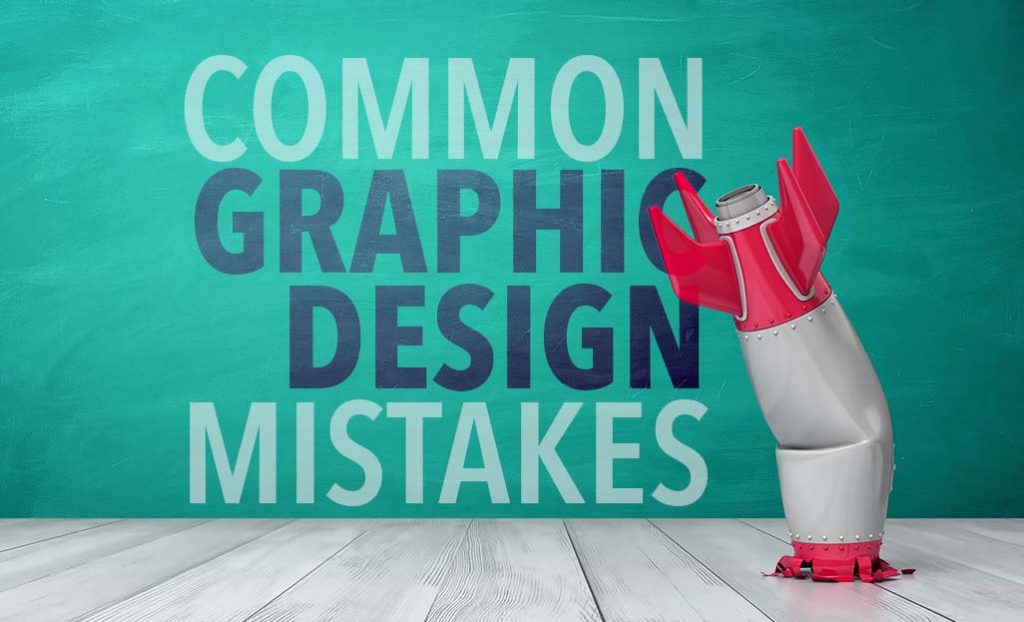 10 Common Graphic Design Mistakes That You Should Strictly Avoid
Let's have a look at the 10 Graphic Design mistakes that you must avoid
1. Not Knowing Instructions
Communication or interaction between the client and the designer is significant. While it is the right of the authority of the client to give clear cut information, it turns out to be a duty of the designer to understand those instructions thoroughly. As per the Creative blog, it tells you to go through the client directives several times while you write the notes and analyze. If any confusion appears in the directives, it is important to get in touch with the client straight away to get things sorted.
2. Stay in The Box
Staying out of the box can be considered to be trivial advice. But this is not the fact. A significant mistake when it comes to logo design is following the footprints that others did and sticking down to the age-old basics. Graphic design is a creative thought process and is subjected to change with time. You must do something creative and new in order to accomplish and henceforth always focus on the larger good. Instead of sticking down to what is known, look for weird ideas. Try out new things and always involved in experiments. We are not saying that success will come on the very first day. But to make things happen you must keep trying.
3. Use of Fonts
If you play with fonts it may appear to be fun-filled. If someone makes an attempt to read through those things that modify the font, you will get tired leading to frustration. As per the expert opinion, use less than three fonts in a single layout. Therefore, it is advisable if you stick to one or two fonts. The addition of a single font brings continuity in the business. To curb down the fonts in the business card design when there is a space crunch.
4. Thinking Too Much
You can incorporate something to the graphic design doesn't imply that you should always try doing that. Simple minimalist graphic design has many advantages. Don't go crazy using Photoshop filters. However, overdesigning is not a major mistake, but it can lead to various problems.
With the integration of new things, users find it difficult to extract certain information. The design should be lively and flourish with its innate features. If you keep blank spaces, it doesn't mean the design is bad. In most of the cases, it is a good idea to cover each and every square of the blank space with something.
If you design a brochure using too many images, colors, or fonts, you need to keep things very short and simple. This will not divert the mind of the customers and help them to concentrate on main business areas, the features which you wish to exhibit.
4. Over-Promise Then Under Deliver
Out of all the mistakes, this is the most severe one and hampers your business potentiality to a large extent. Therefore, when you tend to discuss with clients regarding delivery deadlines, you need to make sure that you don't promise something going beyond your capability and after that failing to meet the deadline. So it is recommended to finish a work with a long deadline rather than doing something hastily following a shorter deadline. However, for your business requirement, you can always seek help from freelance graphic designer having immense knowledge in this domain so that you don't face any difficulty and delay in delivering the product.
So we advise you to take time and interact with the client and tell them that you need more time in creating design work. Don't make fake promises that may trigger their expectation level. This will overburden you with pressure and you will face a lot of difficulty in scheduling the work as well as design.
5. Adjust the Fonts
Don't panic if you have not heard about kerning. However, this is a very simple process. This is basically a process in topography where you need to modify the space between the letters. You can do so manually or through the automation process. Kerning is considered to be an important aspect since in some cases, adjusting the space between letters makes the word more minimal, legitimate, and thereby grabs customer's attraction. But if you are least bothered about kerning or paying no attention it, it can lead to severe problems in the near future. It can even weaken the cohesiveness of the design.
6. Using Stock Images
It is not a wrong concept to use stock images. You must move easily on them. If you use stock photos, it will demean the quality and it will appear cheap. In some situations, it appears to be unprofessional. Moreover, there are a variety of stock images available. If you use those, it becomes easy for the customers to recognize you at first sight. This is because they are seeing these images yet again.
Now if there is a package design equipped with stock images. Wil the consumers want to buy the product? Obviously, the answer will be no. This is owing to the fact they will speculate about the inferior quality of the product.
7. Examine the Spelling
Although you are a graphic designer and not a writer, you do not afford to make silly mistakes in spelling. Therefore, you should check the spelling after completing your work. There are plenty of mistakes in graphic design that get missed by spell check systems. Therefore, read the details carefully and thoroughly before you send them for printing.
Suppose, if you are distributing leaflets for your ad campaign, and if it contains certain spelling mistakes, it can disrupt your business flow. The audience will not look at your business after the first glance. This is because those silly spelling errors carry a serious message about the unprofessionalism of the company.
8. Grammatical Errors
Grammatical errors are considered to be a major mistake alongside spelling errors. If you mistakenly put a comma or punctuation in the wrong place which may not seem to be a big issue, there are some individuals who will disregard this and straightway leaves that design without reading the entire project.
9. Design For Your Own Benefit
While moving down to the end of this article, it is imperative to mention that you need to be aware of the fact that you are making a project to fulfill your client's needs. It is not at all a matter of concern that whether you are a freelancer or working with a website. It is important that you adhere to the instruction of the client on a strict note and don't make any modifications. Since the customer is paying you for quality graphic design, your task is to give the best effort so that you come up with fruitful outcomes which will ultimately help your customer to achieve their vision in the long run.
10. Make Noteworthy Designs By Avoiding Silly Mistakes
Graphic designers tend to make silly mistakes like not understanding the client's instruction, not doing thorough research, increasing high demands, using too many fonts, and many more. Therefore, to make your design worthwhile and to satisfy the need of the client, you should avoid such silly mistakes. We have enumerated 10 common mistakes that you make frequently. If you properly follow this informative blog, you will end up with suitable results. Moreover, if you have any more suggestions, provide that in the comment section. Therefore, avoid silly mistakes to do flawless graphic design.
FAQs
1. What should you expect from a graphic design interview?
Preparing a Portfolio
Building your resume and copies
Research the Company
Arriving at the scheduled time
Always ready to answer the questions
Make yourself presentable
2. What is the graphic design workflow?
The graphic design workflow comprises of four phases namely definition, creation, feedback as well as delivery. Furthermore, this has been divided into 9 different steps. You can apply this approach to each and every project design.
3. What is the skill-set that a graphic designer must possess?
Communication is the main thing, A designer's work is to interact via the client's story, idea as well as the brand. However, communication skills should be good and presentable.
Curiosity
Openness
Problem Solving skill
Patience
Driving force and passion.
Decision Making Skills
Self Doubt
Also Read : Everyday Graphic Design Service