Latest Inspiring Bedroom Fashion Trends
5 min read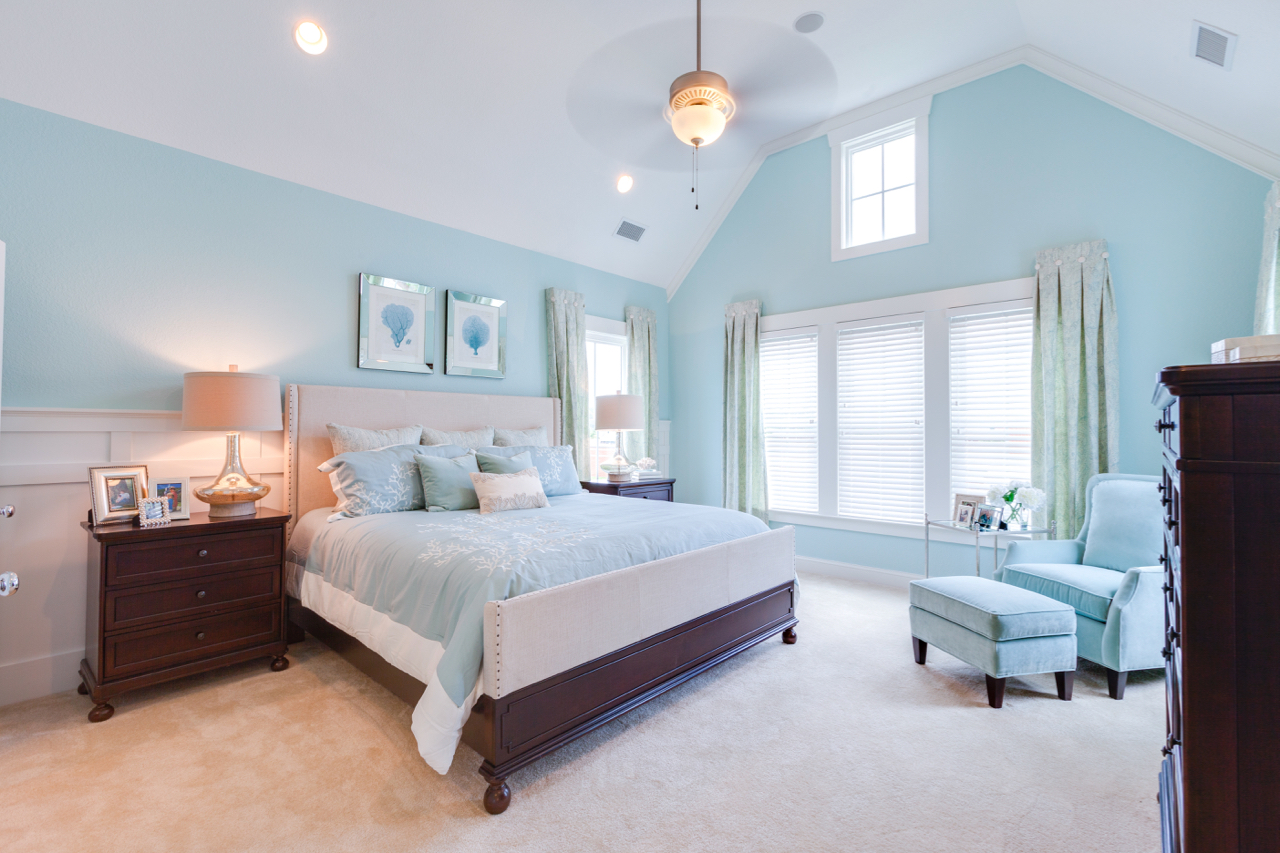 Bedroom Fashion Trends 2021
The bedroom is the place where you start your day and turn in for the night. It is the most personal and comfortable space. If a bedroom is not comfortable, it can directly affect the mood and sleep. Bedrooms do make a big difference in the overall functionality of the day.
A bedroom is a place where you relax after a tiring and exhausting day. It is a place of complete relaxation and warmth. There are all kinds of people in the world. Some people want to match their bedroom with their lifestyle and their whole apartment. Also, some people love to give a makeover to their room each season. They will transform their room and give it an overall new look.
From a traditional look to a modern aesthetic look, you can design your bedroom in many ways. Whether you are entirely revamping or just adding minor changes, below mentioned bedroom design looks by Hutch.pk would change your mind.
High-Tech Bedrooms:
First on our list is High Tech Bedrooms. Well, it is with the boom in technology, you should be focusing on introducing a combination of practicality and convenience to your bedroom. With the idea of high tech bedrooms, you can do so much!
The voice-activated light bulbs are indeed the most convenient invention, no need to get up time and again, to turn on and off the light. Besides, sunlight alarm clocks are our personal favorite—they make life so much easier. Also, you can get a mood-changing light in your room. The lights of the room change according to the vibe of the room. Bring the future to your room by getting some high-tech products.
Monochromatic:
Back in time, the bedrooms were painted in soft and subtle colors. There was no idea of using bold colors in the bedroom. Moreover, there was no connection between being bold colors comfortable and soothing. This year is indeed making revolutionary changes.
Introduce bold hues such as cobalt blue, forest green, dark grey, ochre yellow, and such mood-lifting colors to your room. Dare to pick a fashion color and mix it with a color scheme. Take risks and bring monochromatic colors to your bedroom. If you are not in a mood to paint the walls, get such accessories. Change the curtains to bright colors, pair it with the matching pillows and decorating items.
Comforts and Calmness:
If you are not someone who goes well with modern aesthetics, you can find comforting your bedroom ideas. Make your room extremely comfortable with layering a lot of cushions, throws, and blankets. Create a personal sanctuary by getting fluffy pillows in all sizes.
Get a center carpet for your room, and incorporate pillows and sheets of soft-fabrics and make it a plush rug. Also, you can get upholstered headboards and side tables. Make your bedroom more of a comfort zone by combining colors and fabrics according to the season.
Rattan Furniture:
The most exciting design in our list is Rattan/Wicker furniture. Back in time, people used to have an outdoor kind of sitting in their bedroom, and now the trend is coming back this year. You can also get rattan furniture for your room and enhance the beauty of your comfort zone.
If you are a fan of outdoor settings, then you must use an earthy color palette and natural materials—pair it with quirky bedside tables and lighting. Besides, you can do the same for your bathroom and storage room as well. Wicker storage baskets are also trending, and they are practical too.
Mother Earth Scheme:
A bedroom is a place where you spend your quality time. It is a personal space where you use most of your thinking process. You think about your day, your future, past, etc. Bedrooms are associated with mental health, which is why one must think about creating positive changes in their bedrooms.
You can bring plants to your room and make it environmentally friendly. The earthly scheme will definitely improve your thought process by carrying more positivity. Leave behind the plain and pale colors and bring in warm and welcoming colors. Introduce shades such as chocolate brown, olive green, ochre yellow.
According to many studies, Japanese and Scandinavian bedroom designs are the most favorite amongst interior designers. Such designs are minimalist yet incredibly impactful. If you don't have a master bedroom, or if you are someone who finds comfort in a small place, this must be your latest bedroom design.
A bedroom with minimal clutter, clean line, and neutral colors, everything falls perfectly in place. Pair it modern Japanese inspired woods and decoration pieces. Moreover, you go for dark oak wardrobes and make it look more impactful.
Nature Inspired Design:
If you are a fan of nature, try bringing up some greenery and serenity to your bedroom. You can place real plants in your bedroom, pairing them up with white walls or oak shelves. Bringing nature and greenery to the bedroom is trending as well.
You can easily make your bedroom space extremely beautiful by adding organic stuff and ocean paintings. Moreover, exposure to indoor plants also reduces stress and purifies the air. If you find difficulty sleeping, you can ask a plant expert, as certain plants enhance and promote sleep.
Environmental Friendly:
If you can't just decide on one theme, you can also create a combination. You can do both environmentally friendly and nature-inspired ideas for your bedroom. Introduce the usage of sustainable materials in your bedroom as well as in your life.
Get reclaimed wood, bedside tables, organic blankets, and upcycled rugs. Moreover, you can paint your walls with Volatile Organic Compounds (VOC). Humidify using essential oils and use traditional bulbs instead of LED lighting.
Traditional and Modern:
Hoarder of memories? Revamping the bedroom does not mean leaving the memories behind. You can do both traditional and modern bedroom design in one go. Incorporate your bedroom with new furnishings and pair them up with the things that you have collected for over the years. You can also decorate your room with souvenirs from holidays or get vintage style bed frames and ornate clocks.
The home design trends for 2020 are indeed a game changer and comes like fresh air. It is advised for mental peace and sanity to keep on revamping the bedroom according to the seasons. Changing the decoration also gives a new and comfortable feeling, and enhances the positive vibes.