How To Use QR Codes For Harbors
3 min read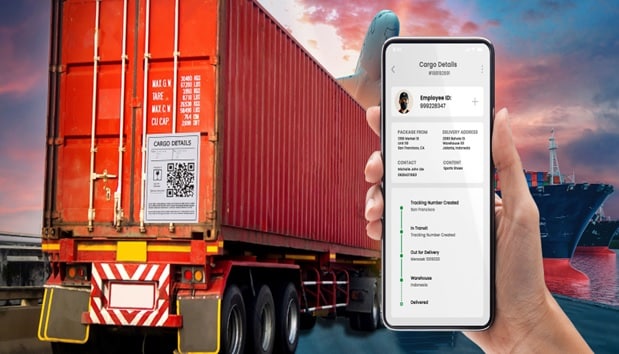 The versatility of QR codes proves that they are an efficient tool that can help harbors, from parking boats to providing extensive information about services.
Offering fishermen, sailors, and boat owners the ability to avail goods and services without exposing them to health risks is essential for businesses of all kinds.
And with a reliable QR code generator, harbor staff can create QR codes to streamline operations and provide a contactless and safe system.
Here's how harbors can apply QR codes:
Provide Easy Ship Registration
Any ship over 100 GT, including cargo ships, fishing boats, passenger ships, etc., has to be registered.
The ship registration gives the ship the physical and legal protection of that flag/flag state, a name, and an official number. One example is the ship Cape Orchid, registered in Port Elizabeth in South Africa with an IMO (International Maritime Organization) Number 9238571.
Ships can use this protection to ensure the cargo and people on board are safe.
Traditionally, registering a vessel is a hassle because of the paper works, and it may take time to sign your boat officially to the harbor.
Harbors can provide a QR code registration to streamline this process. The registration form links to the national registry, allowing ship owners to choose what type of registration to select.
Offer Yacht Membership
An exclusive yacht membership offers exciting perks for people who love traveling on the water. Other than entertainment, these exclusive memberships are also for business executives, professional athletes, real estate agents, entrepreneurs, and much more.
With a yacht membership, you can enjoy discounts and offers on the provided services and products and invites to members-only events.
If you're looking for interested yacht members, you can make it easier for them to find you using QR codes that lead to your website or social media platforms.
Place QR codes on flyers or brochures on harbors for potential members to see. With the right call to action, you can encourage people to scan the QR code and view your membership offers.
Track Cargo Ships
Shipping and logistics companies, like QR codes, require tools to manage operations and inventory.
These square barcodes stores more information that users can access in one quick scan. It could be the ship name, cargo details, and the receiving harbor information. A single QR code can store all these details.
Companies can track ships using a dynamic QR code for vessel tracking on their shipments. When staff members scan the QR code locator as it gets to a harbor, the scan details will show up on the dashboard of the QR code generator.
These details include the following:
Total number of scans
Location and time of each scan
The scanner's operating system
Using QR codes for inventory management also makes it easier for assigned personnel to record and keep track of the cargo ships for safety and security.
For Paid Parking Service
The upper parking lot in England's public fish pier at Chatham becomes a test site for a paid parking program during the summer. The municipality considered using QR codes because they are quicker to set up and easy to use.
Instead of a kiosk where people pay for parking, officials chose the QR code system already in place for waterways permits. This system lets people scan a QR code with their phones and pay online.
Harbormaster Stuart Smith told the town's parking solutions working group, "It's a lot easier" than a kiosk. "Most people have smartphones and are getting used to QR codes."
The convenience offered by the QR code technology has convinced local officials to use the system over a traditional kiosk.
QR Code For Harbors: Providing Convenient Solutions
As you can see, QR codes can facilitate and improve the interaction between vessel owners and harbor systems.  You can create a QR code embedded with different information to fit a wide range of harbor needs.
People will see QR codes in various locations at the docks, such as on posters, check-in counters, shop signs, etc.
Apply QR codes to your harbor system using QRTIGER, the best QR code generator online. It has advanced data tracking features and creates professional, customized, high-quality QR codes.
Visit QRTIGER and create a custom QR code today!