How To Temporarily Disable Avast Free Antivirus?
4 min read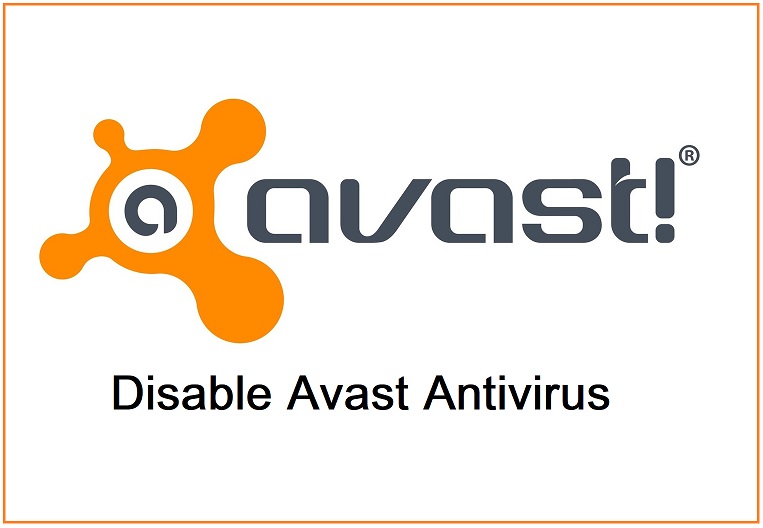 Disable Avast Antivirus
Sometimes, you'd like to install third-party software, such as firewalls or you're not able to connect to a website due to Avast blocking it, therefore you must disable Avast Antivirus or stop one of its protections.
How To Disable Avast Antivirus Completely or Temporarily
Follow the below-described ways to disable Avast antivirus either temporarily or permanently.
Method 1: Disabling Avast Completely (All Shields)
The process of disabling any Avast security features, i.e. disabling the Avast Antivirus activation protection is extremely easy. Follow the steps below:
step 1 First check to see the bright orange Avast icon in the taskbar of your desktop. If you can't locate it, click the top arrow to the right of the taskbar. Then, right-click on the Avast icon and select"Avast" from the menu " Avast shields control." After that choose the period that you need to deactivate it for example, 10 minutes, one hour, up to the point that your computer has to restart or is disabled permanently.
Step 2. A confirmation message will be displayed on your screen. It will confirm the deactivation of Avast program. Click on " Yes." This means that Avast as well as its security shields are going to be removed for the time you've chosen.
Step 3. Step 3: You are able to open the main page of Avast to ensure that Avast is not disabled. If you see " All antivirus shields are off" in red, this means that Avast has been disabled. To turn it back on you need to click"Green" and then " Resolve," and the message "You are protected" will be displayed in green.
Method 2: Disabling Avast Temporarily [Specific Shield(s)]
Other than the option of disabling all shields at one time You can also choose to shut off a particular shield. To achieve this, follow the following steps:
1. 1 begin by opening the Avast software , and then select protection after which click the Core Shields. Additionally, you can choose the Settings option at the bottom of the left side of the main window. Then, choose"Components." After that you'll find the list of Avast shields, i.e., File System Shield, Behavior Shield, Mail Shield, Web Shield.
Second step Step 2: Simply click the toggle button on the option you wish to deactivate. Once you have clicked the button, you need choose the duration to which you need to deactivate it in a time frame of 10 minutes, one hour, or until the computer is restarted or for a set period of time.
3. 3. After disabling the shield it will switch into " OFF." In the main window there will be a warning message " Field Shield is now off" will be displayed in yellow. To turn back on the shield simply click " Turn on" in green color and a message that says " You are protected" will be displayed within the main screen.
Method 3: Uninstalling Avast Antivirus Permanently
If you're in a position to fix the issue, the final option is to delete Avast Antivirus entirely from your system. It is not advised, however, since Avast Antivirus software is one of the top free programs available.
To uninstall the Avast completely Follow the steps below:
Step 1. Step 1: Find the Avast anti-virus within the list of all the programs installed on the system , in the Apps and Features section. Click it, then left-click and select " Uninstall."
Step 2. 2. Start the Avast Setup window Then click"Uninstall" in orange color " Uninstall" button with orange hue.
Step 3. Step 3: You must now verify the installation process. A pop-up window will be displayed and you need to click " Yes" to proceed with the uninstallation.
4. 4. Then verify the uninstallation once more. So, if you'd like to continue the uninstallation process then click"Uninstall Avast" and then click on the " Uninstall Avast" button. If you select the "Renew Your Avast Free Antivirus" " Renew your Avast Free Antivirus" option and you are registered, then you will be for a year.
5. Final step: The process of uninstalling Avast is about to begin. Then, wait for the process to finish. When it is done, press"Restart" and then press the " Restart computer" button or click"Restart later" or click on " Restart later" to start it up after a while.
Conclusion
The methods above are useful to the majority of Avast Antivirus solutions like Avast Pro Antivirus, Avast Internet Security, Avast Premier. It is also compatible to all version of Windows.