How To Remodel A Kitchen By Yourself: A Step-By-Step Guide
3 min read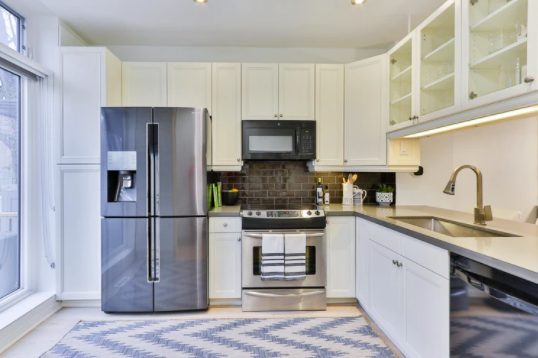 Any remodeling, especially kitchen remodeling, comes with plenty of headaches. Hiring a contractor for managing a major job is super convenient and reasonable, however, the cost of a kitchen remodel can easily go into the six-figure range. If you are on a budget and have the courage to tackle all that work yourself, it may take you months to complete. You should be ready to live without a kitchen for a good portion of the time. However, the result is definitely worth it! A new, cozy kitchen filled with new, quality kitchen appliances will make your home much more comfortable and livable. 
Here are well-thought-out steps to remodel a kitchen by yourself so that you avoid feeling overwhelmed when you just begin. 
Plan Your Kitchen Remodel
Naturally, you should decide what you want and gather ideas before you start a renovation. Decide on materials, textures, fixtures, and appliances you want in your new kitchen. As soon as you get some realistic ideas, draw up a general plan for the remodel. Think about all logistic details like where your kitchen island will be situated, how far apart cabinets will be spaced out, where appliances will go, etc. Knowing the precise layout, you can plan your budget.  
Plan The Budget And See Where You Can Save
Typically, renovation is an expensive process; however, kitchen remodel on a budget is totally possible if you repurpose what you already have. Take a long look at what items you can reuse before ripping the space to shreds. For instance, if your existing cabinets are made of high-quality materials, but you want a fresh look in your kitchen, a coat of good paint can go a long way. Furthermore, if the budget is tight, determine what's most important for you, and make cuts in other areas.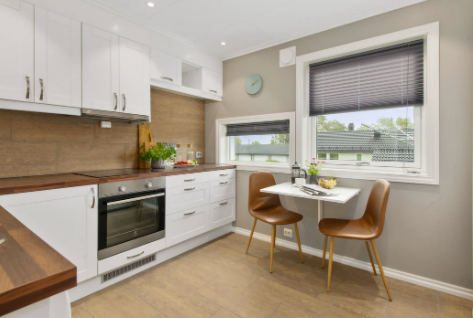 Get Ready To Demolition
When planning is done and the design is finalized, get ready to tear down the kitchen. If you don't leave your house when demolition starts, there are a few things you should plan ahead:
Establish a temporary kitchen in another room

Ensure you have space for preparing meals

Take to your temporary kitchen only the necessary appliances you need for cooking 

You may need a mini-fridge for perishables

Stock up with non-perishables like snack bars, peanut butter, and crackers.
Post-Demolition Steps
Rough-in works – it can be quite simple, e.g., moving framing in the walls around a new center island or involve challenging works like pouring new concrete for an expansion and moving plumbing fixtures. Think about whether you can perform these jobs yourself or need the help of professionals. 

Professional inspection – when you're done with rough-in works, you'll have to arrange a meeting with an inspector. If you've followed building codes, you'll be allowed to move on with the renovation. 

Finish the walls – as soon as you finish with a professional inspection, it's time to work with the walls according to your project plan. 

Install doors and windows – make sure to seal all cracks around the windows with caulking to help insulate more efficiently. Unsealed windows not only make your kitchen less comfy but also can cost you hundreds of dollars in cooling and heating bills.

Install new cabinets, countertops, and plumbing fixtures – it is the best part of the process since you can finally see the complete project and the end is clearly in sight. 

Add new appliances – it's the time when your new kitchen is starting to take shape. Sit down and make a list of the all appliances you really need. 

Install new flooring – choose a style and color up to your taste, there is something to appeal to any space. The market is offering so many options – ceramic, vinyl, wood plank. 

Ta-da! Celebrate your new, beautiful kitchen!
Whether you are planning to remodel a small kitchen or a large one, use our guide, it must simplify your job. We are sure, your new kitchen will become the focus of family life and the center of social gathering.  
Author's Bio 
Alex Green is a copywriter with 3 years of experience. He is fond of healthy living and knows everything about home improvement. In his spare time, Alex likes walking with his golden retriever, meeting with friends, and attending the gym.