How to plan a wedding ceremony in Toronto, ON – by Designed Dream
4 min read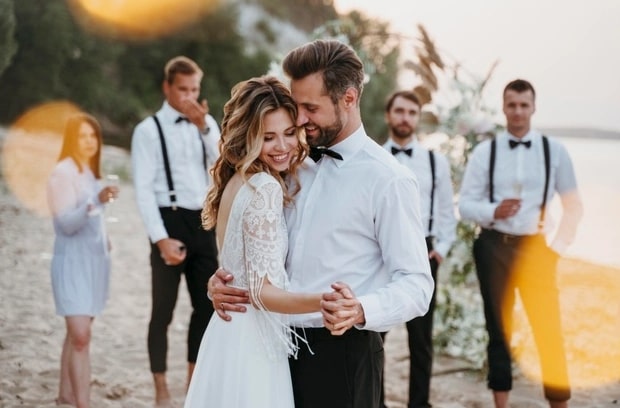 If you're planning a wedding, the ceremony is one of the most important aspects to get right. But with so many options and traditions to choose from, it can be tricky to know how to create the perfect ceremony for you and your partner. This blog post is a detailed guide on how to plan your wedding ceremony perfectly, with tips on everything from choosing your officiant to writing your vows. So read on for all you need to know! And also check wedding speech ideas to find the best tips for wedding planning.
Choosing your officiant
The first step in planning your wedding ceremony is to choose your officiant. This person will be responsible for leading the ceremony and ensuring that everything goes smoothly. There are many different types of officiants to choose from, so you'll need to decide which one is right for you. The most common types of officiants are religious leaders, such as priests or rabbis, but you could also choose a friend or family member to officiate your wedding.
Writing your vows
Once you've chosen your officiant, the next step is to write your vows. These are the words that you will say to each other during the ceremony, and they should be personal and meaningful to you both. If you're struggling to write your own vows, there are many online resources that can help. Alternatively, you could ask a friend or family member to help you write them.
Choosing your music
Music is an important part of any wedding ceremony, so you'll need to choose the right songs to create the perfect atmosphere. First, the bridal march will be played while you walk down the aisle. Then, after your ceremony is complete, there will usually be music while guests are being seated at the reception venue. Finally, while you're having photographs taken on your own or with your partner, there should be some instrumental music in the background.
Are you planning a wedding?
You've come to the right place. Designed Dream Weddings are an award winning wedding planning company, offering luxury, stress-free wedding planning services for couples. Our team of expert planners will help you plan your dream day and take care of every detail so that all you have to do is show up and enjoy yourself!
You can sit back and relax while we handle everything from venue selection to catering, flowers, invitations and more. From start to finish we'll be there with you every step of the way – helping make sure your special day goes off without a hitch! And because our goal is always 100% satisfaction guaranteed, if for any reason something doesn't go as planned on your big day we will work tirelessly until it does. It's just one less thing for you to worry about when planning such an important event in your life!
Choosing wedding readings
Wedding readings can help to create a calming and spiritual atmosphere for your ceremony. These are short pieces of text that are read out loud during different parts of the event—such as when you exchange rings or sign your certificate—and they often have sentimental meaning to you both. There are many different types of readings available, but one of our favourites is Shakespeare's Sonnet 18, which is often read at weddings.
Determining the order of your ceremony
The order of your wedding ceremony can vary depending on your personal preferences and the type of officiant you choose. However, there are some typical elements that are included in most ceremonies. These usually include a procession of the bride and groom, a reading, the exchanging of rings, a declaration of marriage, and finally the kiss.
Decorating your ceremony space
Once you've determined the order of your ceremony, it's time to start decorating your space. This could involve anything from adding flowers or candles to hanging ribbons or streamers. The most important thing is to make sure that the decorations match the theme of your wedding. For example, if you're having a garden party-style wedding, you could decorate your ceremony space with brightly coloured flowers and ribbons, or use floral print fabrics to cover chair and tables.
Choosing the right timing for your wedding
The length of your ceremony will depend on personal preference and cultural traditions. However, while some weddings only last an hour or two, others can go on for several hours—especially religious ceremonies that include many readings and rituals. So before you start planning your big day, it's a good idea to consider how much time you have available and how long each section should be to make sure everything runs smoothly. And remember – leave enough time beforehand to take photos!
For more tips on planning a stunning wedding ceremony, check out wedding planning sites like The Knot!
Read more interesting articles at Aikdesigns