How to Plan a Data Centre Relocation
3 min read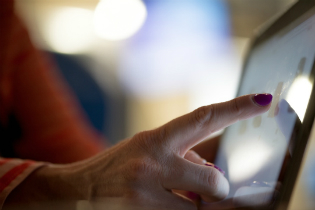 Any organization is bound to grow during its lifetime. It can expand in terms of infrastructure, sub-divisions, and even separate branches of its own. In such cases, it is normal for businesses to outgrow their current data requirements. The best decision, in this scenario, is a complete or hybrid data centre relocation.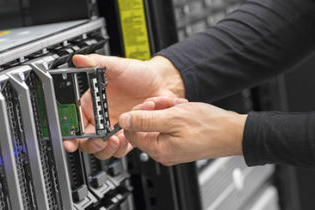 Usually, a third party centre is a viable option due to its many features and cost savings. Through technology, this process has become easy and efficient.
Steps for Data centre Relocation   
A successful data centre relocation requires critical thinking, assessment, and proper planning. Thus, the following steps should be followed for a successful migration.
1. Identify Data centre Relocation Requirements  
Firstly, the identification of a good data centre establishment is required. Generally, data centres have their own specialists who can act as a guide in such matters. Some important things you need to cover are –
• Data centre Space Requirement
• Temperature Needs
• Size of Data
Thereafter, detailed planning needs to take place. Factors like budget, pricing, technical services, and other logistics need to be thought out properly. This will help to formulate a blueprint for successful data centre relocation.
2. Assign Project Manager   
Data centre relocation is not as easy as it sounds. It is a rigorous and complicated process that needs to be executed carefully. Therefore, assigning a project manager for the same is recommended.
Sometimes, it can be overseen by the IT department of the organization. However, it is advised to appoint someone from the Data centre establishment as they have the relevant expertise. They will play a key role as the strategic and critical thinker. They will also be responsible for identifying data centre relocation prerequisites and managing them as well.
3. Documentation Requirements 
Naturally, it is recommended to document each and every step of the data centre relocation process. This helps in resolving any agreement or contract-related conflicts. Additionally, it will aid in preventing costly mistakes as problems will be identified much earlier.
Thus, it will act as a guide for the project manager to check and identify flaws, if any. In case any problem arises, proper documentation will help in providing contingencies towards resolving the same.
4. Execute the Plan   
Finally, execute the data centre relocation plan after it has been finalized. Make sure all the responsibilities are assigned to the respective personnel. Post plan execution, it will be the duty of the Project Manager to check whether it's going according to the prescribed schedule or not.
The organization can choose to appoint the Data centre if it cannot form a reliable team in time. They are specialized in providing both on-site and off-site support to help their clients in the migration process.
During Data centre relocation, it is important to cross-check the following. 
• Plan is going according to its prescribed schedule
• Transportation has been properly scheduled
• Contingencies have been formulated to reduce risk
• Necessary help has been taken from the Data centre
• Hardware and Technical Assistance are on standby to provide immediate help
For any organization, Data centre relocation is a complicated and risky process. Some of the common problems include hardware damage and loss or manipulation of data in transit. Thus, it is recommended to seek expert help from Data centres.
About Author