How to Organize Fabuwood Kitchen Cabinets?
4 min read
Indeed, fabuwood kitchen cabinets look adorable in any kitchen. However, it's quite possible that behind the scenes, your cabinets are rough and messy. Most often, you bring out the simple sheet, and all of the utensils are out. Of course, this is an overwhelming situation. No doubt, these cabinets have enough storage space. But, if you are not ready to maintain them, their beauty is useless. However, if you correctly organize them, you can get the most of them.
Given below are the best storage tips that make your fabuwood kitchen cabinets look amazing.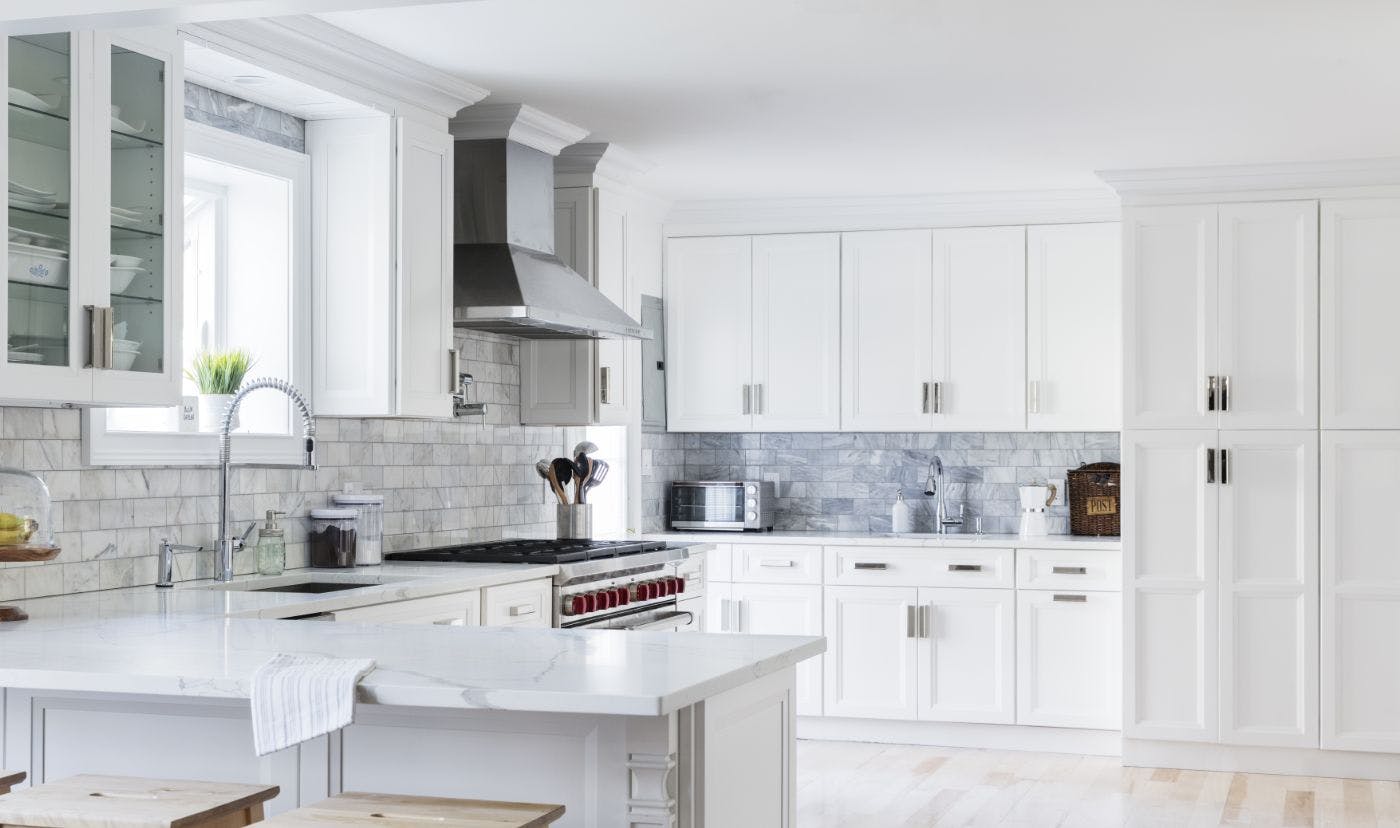 1. Use pull out cabinets
With fabuwood kitchen cabinets, it's so easy to store the item. For instance, you can place species and dry items in a pantry. However, make sure that the pantry is moveable. Indeed, it is a tucked but easily accessible method. Moreover, you can use many pantries. But, all are specified.
2. Utilize Organizers
Of course, kitchen cabinets need a lot of attention. So, never place the items in a hurry. If you tore up the cabinets in a hurry, they would fill up too quickly. However, it is not possible to place all items in one cabinet. So, be organized. Instead of putting them in one, make a list and arrange accordingly.
3. Cleaning supplies
Of course, cleaning products are the most used items in any kitchen. Indeed, you resist cleaning if you don't find the products easily. However, you can place them near the sink. Assign a basket to all these products. So that you don't feel lazy about cleaning, make sure they are easy to handle.
4. Alternate between open and close items
No doubt your kitchen is the heart of your place. For this reason, most people keep their most exposed items on the shelf. And the things that are a bit cluttered inside the cabinets. Less attractive items can make the kitchen look odd. So, try to follow a good rhythm and make sure you are dealing well.
5. Follow a Color scheme
Ensure that all the kitchen items are well coordinated because a proper colour scheme will make your kitchen incredible. However, you can rearrange all the things and then place them again. Make sure this time you have arranged them in a good colour format. This will give an appealing look.
6. Use stack and pull boxes
Try to arrange all the baking items in one place. For this reason, you can use stack boxes. They will serve as magical items in your kitchen. However, you can also follow any other idea to deal with the baking cutlery.
7. Repurpose file boxes
Water bottles may come out every time. This is mainly because of improper storage. To make them well places, try using a magazine file. In this way, you can get the most of your kitchen cabinets.
8. Label your containers
Whenever you are cleaning the fabuwood kitchen cabinets, make sure that you have labelled all the items. For this purpose, throw away the expired items. Place the fresh items. Empty the old jars. Also, wash and dry them. After drying, refill them and label them again. With this, you can easily find anything.
9. Use the drawers for dinnerware.
For modern and classic homes, kitchen cabinets drawers are also designed. However, you can store utensils such as dinnerware in it. These drawers make sure that all the items are safe. They are hidden and protected in the drawers.
10. Add pop-up shelves
Well, pop shelves are a great idea. You can add them to make sure all the space is being used. However, this is mainly for the horizontal items—for instance, dishes.
11. Add a liner
Indeed, liners make the fabuwood kitchen cabinets incredible. These liners protect the cabinets. However, you can choose the colour. For instance, dark, bold, neutral or subtle. Anything of your choice. But try to find a durable one.
12. Use a towel bar
Try to use every inch and bit. For instance, use a towel bar. You can use the spray holders for this. This will maximize the space. Most often, holders are placed within the cabinet doors.
13. Add a Pull-out Drawer
No question at all; we all tend to follow the stacking method. We stack up the pans. But this stacking can damage the material. So to keep the utensils in a good state, try using pull out drawers. This will make things more accessible.
14. Use the whole space.
Never left the space. Most people tend to place the items, not in an arranged way. However, to make sure that you are using the whole area, you can use cabinet wire. It serves as a divider. Then, add some baskets, spoon holders and anything else. Well, the main purpose is to use the whole space of fabuwood kitchen cabinets in Columbus.
15.  Store small items in the basket
Small items are not easy to handle. However, to store them properly you can use the bins. Could you place them in the basket? So that you don't have to wander the whole cabinet. However, mark the containers. So, you can easily get the desired item by reading labels.
Conclusion
By now, you can easily manage the storage of your fabuwood kitchen cabinets. Indeed all these tips are helpful. Moreover, you can also follow these storage settings with other cabinet styles. All of these tips are timeless and can work for any kitchen.
Also visit this link to get more amazing topics: aikdesigns.com