Graceful Eid Collection For Your Eid Festival
5 min read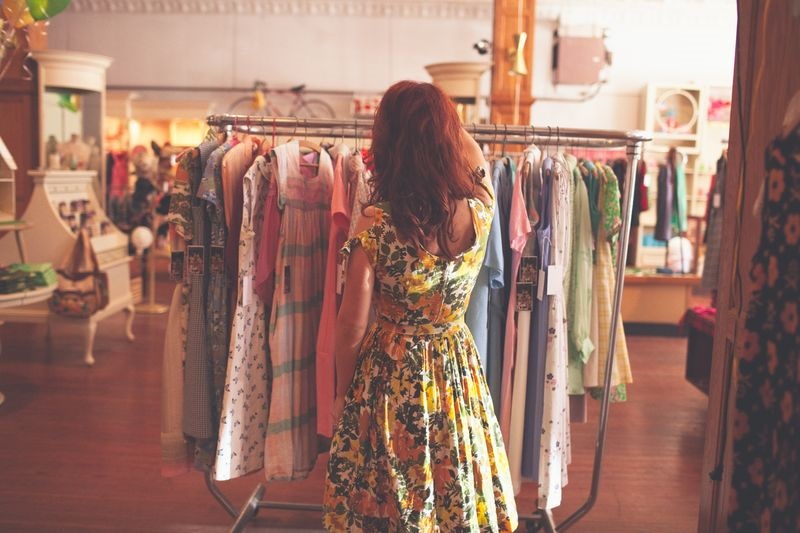 Eid Festival Celebration 2021
Muslims celebrate two Eids in a year. one Eid is Eid ul Adha and the second one is Eid ul Fitr. When the holy month of Ramadan has passed then eid ul Fitr occurs. While eid ul Adha happened after the completion of the annual hajj. There is not any exact date for Eid ul Fitr because it depends on the sighting of the Eid crescent moon. Eid ul Fitr happens after the announcement of Eid moon sighting authorities. These authorities are also responsible for the Ramadan moon. Which is the main reason that in different countries Ramadan can start on a different day. People kept fast in the whole month of Ramadan.
Another name of Eid ul Adha is the festival of sacrifice. This eid lasts for four days. Eid ul Adha is celebrated on the 10th of the last Islamic month.
Eid Festival with Libas e Jamila Designer Eid Clothes
Muslims celebrate Eid by wearing beautiful dresses and meeting with their relatives and friends. Eid day starts with eid prayer in the morning. The dressing sense of every culture varies from culture to culture. Every culture has its own way of dressing sense and it also varies with a person's likeness. Like in Pakistan women's wear eid clothes in the like of shalwar kameez or kurta pyjama on eid day. In India, women wear saree and men wear kurta pyjama.  In Indonesia, Muslim women wear Kebaya and hijab, the traditional dressing of Indonesian men on eid is a skirt called a sarong, mostly rather than traditional people wear the dressing of their choice and trend. The traditional dressing of any country is not compulsory. People vary their dressing sense according to their mood and likeness; nowadays different websites of clothes collection are available for abroad people.
Buy Eid Dresses Online In UK
A lot of problems suffer people while purchasing from local marts of clothing. First of all, wastage of time for going from one shop to another. You have spent hours while wandering for a single dress and hardly able to find it. As compared to offline people easily access the online stores on their laptops or smartphones and can purchase their chosen eid clothes in minimum time. In UK Muslims are far away from their parent country so for eid events, people are purchasing eid clothes from online stores. Just like me, people are too conscious of their costumes. Everyone wants to wear traditional clothes on Eid day. But here in UK offline stores are filled with western trend clothes. So, I preferred online clothes for Eid.
About two years ago I moved to the UK with my husband and children. Eid was approaching. My kids and I love traditional Pakistani clothes. Here almost all stores have western clothes. So, I visited many online clothing stores. Finally, I have found a good clothing site with affordable prices and it offers free delivery as well. Where there were all kinds of traditional clothes for my whole family. My kids and I loved the design of these clothes. The best thing about this site is that there are quality dresses for a reasonable price. I ordered clothes for myself, my husband, and my children on this site. But I can say with confidence that the clothes that came from Libas e Jamila were amazing. Now we can buy Eid clothes UK and Indian dresses while living far from our Homeland.
I bought this maxi frock for the first day. Its stuff is Georgette and its Embroidery Work is so stunning. it is Semi-Stitched (Covers Small, Medium, Large, XL and XXL). Which I later did according to my size. Its Dubatta is light red which creating an outclass contrast. The Embroidery Work at the top and bottom of this dress gives a classy and captivating look. I looked so beautiful in this dress. I was also feeling too much comfortable in it. My friends and my family admired my dressing and look. This dress looks brand new even after washing it many times. Because of the beauty of a dress, I have worn it to many parties. After wearing this dress, my looks change completely. I look like a beauty queen. I still want to wear stress at every opportunity.
Family's Opinion About The Libas E Jamila
My daughter liked the Navy-Blue Velvet Top with Hand Adda work dress with Silver crush Dupatta and Navy Blue Banarasi straight pant. She looks like a doll in it. My husband and my son also appreciated our and their clothes. We all are too happy with this brand clothes for Eid. Me and My family and are used to this site. Now all casual dresses we also bought from here. Why we are addicted to this? The main reason is prices are affordable and clothes, stuff is very nice they look new even after the wash. Me and my family experience say there is no better place to purchase Eid clothes UK from here than any other online store. Their delivery available on time
Libas e Jamila is nothing short of a blessing for the people of the UK. People here are already deprived of traditional dress. But it has solved the problem by providing a variety of new trends traditional costumes for all age genders. I am not a paid report here. All of this is meant to guide people especially Indian and Pakistani who are far away from their countries and worried for their dressing and they didn't find any perfect place for their costume shopping. I recommend you try this online store once. And I also want you to explain about your personal experience of the dress shop from here after that and then you think that someone has shown you the right way.
I am very happy to share this experience with someone. And also, because I'm telling someone a good thing. For this upcoming Eid too, we have chosen Eid clothes from here and on an appropriate amount.
Heartfelt Prayer:
I just want all your Eid to be full of joy. You look more beautiful in their beautiful outfits. And you and your family are always laughing, smiling and full of colours.