How to Manage a Blogging Organization to Get Succeed
3 min read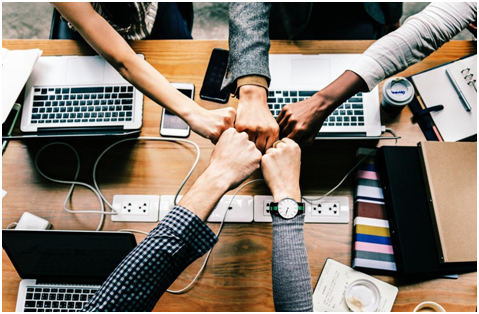 To start an effective blog and create a successful blogging business, every blogger should become a prolific content creator of quality articles that calls readers to take action. All Successful bloggers have an organized system and they use their time where they should do.
To start a blog in India, you need to create a system. Blogging is not possible without a proper system. You need to make schedule for creating original and engaging content. Then you have to promote it through social media and social networks.
After that, you will also have to answer comments of readers and finding similar blogs in your niche to reading and leaving comments on them. Link building and creating relationships require strong organizational skills and ability.

6 Tactics of Successful Bloggers

It's important to set-up your work space, files and tools for what's coming at you next. The more organized you are, the less time you will waste looking for what need.

Organize your work space
Organize your files
Organize your tools
Organize your email account
Organize your social networking accounts
Blogging-Tips

The Five Golden Rules of Setting Goals

Set Goals that Motivate You
Set SMART Goals
Set Goals in Writing
Make an Action Plan
Stick With It!

Set your goals for the month. Determine what tasks are necessary to achieve your goals and set your priorities. Decide how frequently you intend to publish on a weekly basis.

Create a schedule allowing for the time you need for research and content creation. Include time for microbreaks to give your head a rest and to exercise your wrists and hands, take a walk, meditate, listen to music, etc.

Time savers

Try a digital note-taking system like Evernote and/or an online to-do list like Remember the Milk or Toodledo or use Pinterest.
If you are short of time try the Copy a Post feature. It allows you to start a new post without having to re-enter tags, categories and formatting.

You have to use your free time to write and schedule draft posts for later publication. It is very important to keep report of everything you are doing such as Guest post campaign, your keywords, their search volume, your goals, etc.
Conclusion

If you are collaborating or if you need an editor then use the Request Feedback feature to consult a colleague on a draft post. Post by Email, or use your phone to Post by Voice, or post by Offline Editor.
If you use Twitter to promote your blog try using a program like HootSuite to schedule your tweets ahead of time.
Many people take blogging as a easy path to earn thousands of dollars. However, its their biggest mistake which leads them to failure later. They lose their money and they left blogging. It is not their mistake as well because mostly bloggers show it as an easy path to make money online. Those successful bloggers never their hard work and investment of money and time behind their success.
It is not possible in blogging to get succeed without proper organized system. You have to be serious about blogging. Don't be underestimate the blog business. It needs more energy and efforts than a full time job.
I hope guys these strategies will definitely help you to get succeed in blogging. If you feel this post helpful feel free to share it with others on Facebook and Twitter.
Also Read : How To Start A Blog Step By Step