How to Look Like a Diva While Wearing a Kaftan: Super-Cool Style Tips
3 min read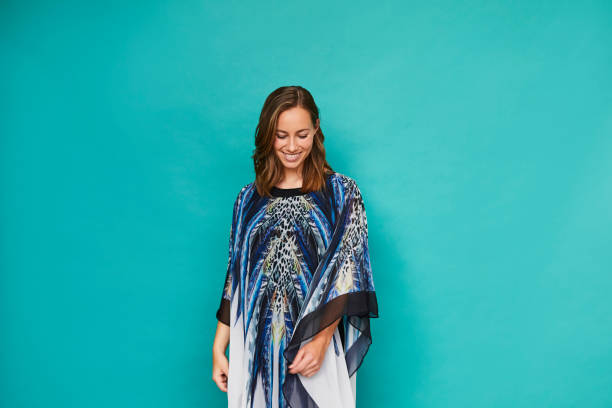 This season, everyone is going crazy about kaftans that have a flowy, loose shape and are adorned with gorgeous embroidery. If you know how to style this lovely dress correctly, you can truly rock any event with it, even though many of you would think it to be appropriate exclusively for use as beachwear. A kaftan, which comes in various patterns, hues, and lengths and can be made from a wide variety of materials, may be worn for various purposes and, as such, is an essential piece of clothing for you to have throughout the warm weather months. However, to pull off this edgy style like a confirmed fashionista, you must get familiar with a few fundamentals of proper styling. So ladies, here we present some crucial techniques for wearing a dress like a diva.
The appropriate textile
This type of dress is often composed of materials with a lot of flow to them; nevertheless, you need to pay attention to this feature while also keeping in mind the event you want to wear it to. For instance, if you want to wear it for a beach picnic or any other informal event on a hot day, it is best to choose one made of natural fabric such as cotton or silk. It is because natural fabrics breathe better than synthetic ones. Even on the hottest days, these organic textiles can absorb sweat, which helps maintain your body at a comfortable temperature.
Match your outfit with the appropriate bag
The loose fit of a dress may appear reasonably significant; thus, it pairs nicely with tiny bags or purses. When you wear a dress, you should carry a clutch or a tiny pocketbook. Pick the one that most closely matches the colour of your dress for the best results. Therefore, if you want to seem ultra-fashionable in a dress for a casual excursion, you must pair it with a little pocketbook. In addition, for an evening party, complement your long and shimmering dress with a lovely handbag on the smaller side.
Those Are the Shoes!
If you wear a dress with a design, the ideal shoes to wear with it are a pair of neutral heels. This stunning and sophisticated attire looks well with even wedge sandals. And when you wear this fashionable attire to a party, all you need to do is choose a pair of high heels in either silver or gold to match the colour of the glitter on your dress. An Indian actress recently shared an image on her Instagram account depicting her wearing a black and white dress of this design. She wore it with a plain white tank top, worn-in jeans, and white shoes to go with the outfit.
Conclusion
You need to accessorize yourself with some intelligent jewellery pieces if you want to seem classy while wearing a dress. Even though an embroidered dress already seems to have quite a lot of sparkle added to it, you still need to be cautious when choosing the proper jewellery for yourself to go with it. Rather than using neckpieces, one should choose to accessorize with large earrings that are simpler. While wearing a kaftan that is either solid or patterned, you do not need to be concerned about accessorizing with a simple necklace. You may accessorize with a bracelet or a few understated bangles to round off your overall appearance.
About Author