How to Get The Best SEO Services for Your Business?
8 min read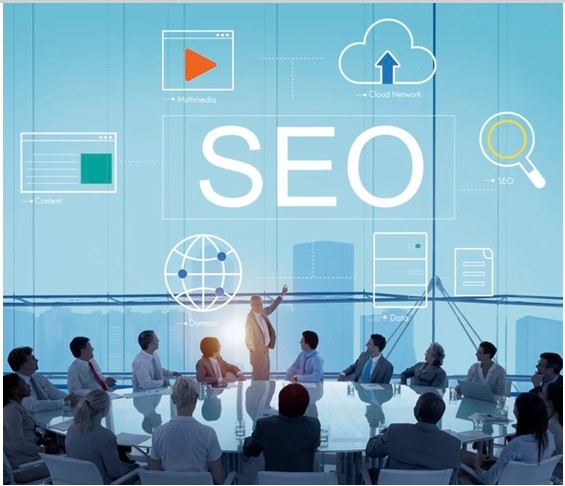 Are you trying to establish your brand's presence online? Can't seem to get your brand name to show up in top search engines like Google, Bing, and Yahoo?
You're not alone.
Join the 9.1 million other online retailers worldwide who want to do the same.
But with so many businesses fighting for the same space, things can get a little challenging.
So when push comes to shove, you know it's time to do something more drastic.
And one of the best ways to get ahead of the competition is to partner with a reputable SEO agency – and quickly.
They can help your brand get the attention it deserves. And with the right SEO team on your side, you receive more traffic, improve sales, and boost revenue.
Okay, this is all good.
Let's start hunting for an SEO agency.
There are thousands of SEO consultants out there. But finding a good one can be tricky. So how do you know which one is best for your business?
Well, that's what I want to discuss today.
But before I dive into tips about what to look for in a particular SEO agency, there are a few things you need to consider to ensure you're looking in the right direction.
Ready to get started?
What You Need to Do Before Searching for an SEO Agency
1. List your goals
Before you even start searching for an SEO company, you need to clearly understand where your SEO strategy currently stands. For instance, are you having performance issues such as slow page speed or high bounce rates? Or are you considering expanding current SEO practices to incorporate local SEO or video SEO?
Identifying objectives and areas of concern will allow you to clearly state why you want to hire an SEO expert and what you expect them to do.
Remember, your goals should be well-defined and achievable, and focus on ways to facilitate growth areas.
2. Look at the bigger picture
Investing in SEO is a great first step. But you know that SEO can't garner the best results on its own. You will eventually need to invest in other marketing strategies, such as social media marketing, video marketing, geofencing, PPC, and more.
Partnering with a digital marketing company that provides a full stack of services means you can get all the help you need to make your business grow from the same company. More importantly, it allows all the different components of your marketing campaign to run smoothly.
3. Set a budget
SEO is an ongoing process, so it can dig into your marketing budget quite a bit. Therefore, affordability can restrict your choices.
When researching SEO companies, begin by comparing prices. Those that have transparent pricing models are usually a better option. Not only can you easily see whether the company aligns within your budget, but you also know precisely what services you are paying for. There are no surprise costs at the end of the month.
Furthermore, most full-service marketing companies offer discounted rates when you avail of more services. So don't hesitate to ask for package deals and discounts.
However, while it's essential to check the cost of SEO services, don't let price be the sole determining factor. A cheap SEO company could compromise on the quality or underdeliver service.
Tips to Find the Best SEO for Your Business
Once you've done your homework, let's start searching!
Whether you find an SEO company from Google, reputable review sites, or through a referral, you still need to do comprehensive research before shaking hands with them. After all, SEO is a long-term commitment. So you want to work together with the right team from the get-go.
Here are a few tips to help you find the right SEO company.
1. Filter your list
No doubt, you'll have a long list of SEOs to choose from. Let's begin by filtering out your best options.
What key points should you look at?
Years of experience
For starters, you want to look for experts. That means you want to work alongside individuals who have the most experience in your industry and niche. Someone with years of experience under their belt will be able to guide you better than one that is just learning the ropes. They'll have effective ways to market your business.
Previous clients
Next, you need to look at reviews, ratings, and testimonials. In the digital landscape, nothing stays hidden, even more so in SEO.
Reputable agencies have a ton of positive reviews and even the occasional unsatisfied client. So take the time to browse through what previous clients are saying about the company and their experiences working with them.
2. Inquire about strategies
As I mentioned earlier, there are thousands of SEO consultants. But you only want to partner with those that offer white hat SEO techniques.
How can you tell if the SEO company follows white hat practices?
Study their portfolio
Dive into their case studies. This is the ideal way to discover in-depth information about the agency's strategies and their results. While each case will be different, you'll get a general idea of what to expect if you hire their services.
Get in touch
On the other hand, you could also get in touch with them and inquire about the SEO white hat practices they actually use. Whether you communicate via email or book an in-person consultation, ask the consultant what strategies the team will use to improve your SEO ranking.
Experienced SEOs have a tried-and-tested plan, and they will be more than happy to discuss it with you. More importantly, they must have a creative and innovative approach in order to customize a plan, especially for your business.
So what should they be talking about?
The exact strategies can vary from SEO company to company. However, key activities tend to revolve around the following:
Keyword research
Content optimization
Backlinking
Optimizing page speed
Mobile optimization
Enhancing UX
3. Check their online presence
If an agency claims to be an SEO expert, they've got to be thought leaders in the field. And that means they've got a lot to say.
Check their website and social media profiles for an active online presence. But don't stop there. Look into their blogs, eBooks, and videos, to see how much they know about the topic.
After all, if they're in SEO, they already know how much Google values this attribute.
4. Watch out for guarantees
Guarantees are good, right? They ensure that a company will deliver the expected results.
Not in the world of SEO!
SEO isn't an exact science, and Google's search algorithms constantly change. What works on a particular day may not work well on another. So there's no way to guarantee 100% a specific outcome or rank.
More alarmingly, companies that guarantee SEO services might be using black hat SEO techniques, such as keyword stuffing, article spinning, purchasing links, etc.
You want to avoid such companies at all costs because they can actually hurt your reputation, site authority, and rankings.
It's one thing for SEOs to have a feasible plan to boost their rankings. But it's quite another thing to promise immediate results or a rank on page 1 in SERPs.
So if an SEO agency offers any guarantees, run. A professional SEO won't promise either.
Instead, a legit company will offer a realistic timeline as to when you can expect to see results.
So listen closely to what the SEO expert has to say.
5. Reporting and analytics
SEO takes time, so it'll be a couple of months before you start seeing any results. To ensure clients remain satisfied during this time, SEOs will need to communicate regularly with them.
An established agency will already have a systematic reporting process in place.
That means they have:
A list of key metrics
Robust SEO campaigns are based on KPIs to help track performance and monitor your results. SEOs typically watch important metrics such as search engine visibility, click-through rate, branded traffic, session duration, bounce rate, and more.
A reporting schedule
Reports help identify changes that an SEO campaign created and keep clients updated about the progress. Frequent reports foster better communications between clients and the SEO team.
5. Tools the agency uses
An SEO agency obviously uses tools to ensure they provide the best services. Tools are a dime a dozen today. They help streamline workflows and automate processes such as:
Position tracking
Keyword research
Backlink analysis
Competitive analysis
Yep, with the right tools, SEO can flourish.
So the secret lies in the tools the agency is using. If it's a comprehensive tool that keeps the company up to date with current trends, you can expect services to be top-notch.
If not, well… try another agency. Like SEO strategies, outdated tools can hinder progress or generate poor results that impact the long-term success of your business.
So what tools of the trade should give you the green signal?
Ahrefs
Semrush
HubSpot
MOZ Pro
6. Conduct an SEO audit
If your website isn't ranking on the first page of SERPs, there could be a boatload of problems with it. An SEO audit can help highlight them.
A professional SEO agency will conduct an audit before offering any advice on how to improve your rank.
More importantly, they will use it to devise an informed strategy to improve various aspects of your website, such as design, content, speed, UX, etc.
7. Customer service
Customer service is the core of every organization.
In fact, it's one way of looking at how much the SEO firm values customer relationships. So a good customer service and support center means the agency goes the extra mile to ensure all clients are satisfied.
Check to see if the agency offers round-the-clock support or has live chat option on its website. I can't emphasize enough how important it is to have accessible customer service. After all, you want to be able to reach a company representative to resolve any issues as soon as possible.
Final Word of Advice
When searching for the best SEO agency for your business, keep in mind that the agency's location should not restrict your options. For instance, if you are looking for an SEO Agency in Vancouver, Canada, try out the local ones.
Instead, what you should look at is industry knowledge, reviews from previous clients, transparency about strategies, and verifiable results.
Over to You
A lot goes into finding the right SEO expert for your business. But with proper research, you can find one rather quickly.
As you browse through SEO companies, look for experienced SEO specialists that offer quality services for your niche. Comprehend their strategies and how much SEO knowledge the company has. So ask questions – a lot of them.
In return, the SEO team should ask their fair share of questions as well. In fact, it's one of the valuable qualities of a professional SEO.
Questions mean that the SEO firm is interested in understanding your business better. Ultimately, they need to build customized campaigns that do more than increasing just your rankings.
It's time to partner with an expert SEO company today.