How Not To Leave Your Gift Card To Waste
4 min read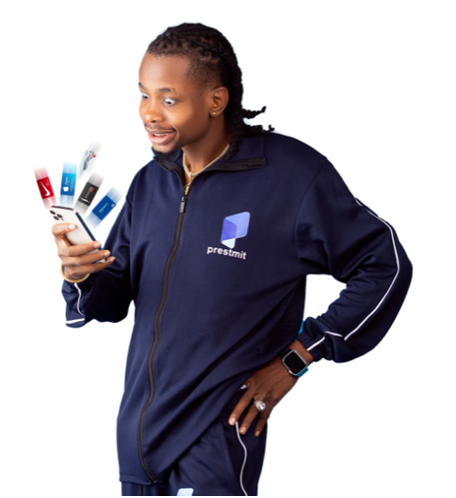 Not using a gift card
There are various ways through which you can get a gift card. However, today were are going to focus on the things you can do to make good use of your gift card and prevent it from going to waste. Companies that issue gift cards might charge a fee for inactivity, reduce or eliminate the card's value. Read on to discover the ways to make use of your gift card.
Sell the gift card for cash
One of the best ways to avoid your gift card from going to waste is to sell it. There are various websites in Nigeria where to sell your card for a fair price near its face value. You have to do your homework to find a website that offers a good rate. The rule of thumb is to find a site that offers the best price for your card. However, you have to check the kinds of cards they accept and the quality of their service including customer service.
Keep in mind that the amount of money you can get from your gift card depends on the popularity of the card. The best site where to trade gift cards in Nigeria for cash should offer a range of currency options. This allows you to choose whether to exchange your card for Naira, Bitcoins, or Cedis. Use a site that offers 24/7 customer service and instant experience for a delightful experience transacting through the company's app.
Gift the Card again
It is a good thing to receive a gift. However, it is another thing to let the gift waste just because you have no use for it. Yet, there's someone out there who would gladly accept the same gift and use it appropriately. So, consider giving the gift card to a loved one as a gift. Perhaps you don't use the store that gave you the gift card.
Gift it to someone who frequents that store. Although you're not getting any monetary benefits when you regift a gift card, you actually save money you would have used to purchase another gift for that person.  So, you can use the money saved for other expenses in the best way you like.
Donate it to charity
Contributing to a noble cause is something you can't miss doing anytime. So, if you have no gift card you can't use, donate it to charity. Giving your favorite charity an unwanted gift card is a cost-saving idea. This is because you save your hard cash while giving out gift cards you have no use for but with monetary value.
Additionally, donating a gift card makes you qualify for a tax write-off. The gift card qualifies for a tax deduction on its face value. Lastly, giving out unwanted gift cards to charity earns you goodwill. It works as a form of corporate social responsibility. Portraying yourself as someone who gives back to society is a good gesture to attract people in the area where the charity operates to support your business as a form of pay back.
Use it to purchase items you can sell
It is not a good idea to let a gift card waste just because you have no interest in their products. Consider getting one that you can redeem to acquire an item of value that you can sell and get hard cash. Although there's no guarantee of earning big, at least you have a chance to recover some amount from the preloaded on the card.
Exchange it within your network
Most people today have gift cards from various companies. If you have a gift card that you have no use for, exchange it for one you like. You can do this exchange with people from your social circle. There's a chance that some people you know might have purposes for your cards.
And, these will gladly give you their unwanted cards in exchange. Keep in mind that you can't tell your unwanted cards are useful to other people if you don't ask. You have a chance to get the full amount of your gift card if you get a card of similar value.
Return it to the Issuing store
Lastly, you can also make use of that gift card you don't want by taking it back to the issuing store and get something. Some retailers offer some cash for returned gift cards at a discounted rate of the face value. Keep in mind that some stores ask for the purchase receipt before accepting a returned gift card. There's a chance to inquire whether there are more options for a returned gift card. The rule of thumb is to check the store's return policy before bring back the card.
When offered a gift card, you obviously accept. However, there's a likelihood of failing to use the gift card. However, you can use any of the ideas above to avoid your gift card from going to waste.