How Can An Interior Decorator Help You Carve Out The Best Look For Your Home?
4 min read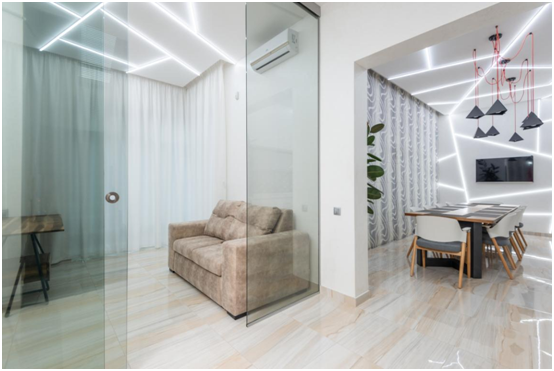 If you have invested a hefty amount in your new home, it's time for you to call in an interior decorator and make it look even better. A lot of people don't have that talent of mixing and matching things to give a fruitful output, and there is no shame in accepting that. So, if you are worried as to how you can make your home look stunning, here are six reasons why you need an interior decorator.
They save you a lot of money
You must be thinking, how can hiring a designer be cost-friendly to me? Interior decorators in Dubai are no different from the others, but they might save you from spending too, much on your home decor. Keeping things within the budget is one of the main factors that matter whenever you plan to redecorate your home. An interior designer has been working for years, saving thousands of dollars on things that could have been a waste for your home, but you want to buy them because you love to shop!
A set of extra eyes is will always bring out the best
A professional set of eyes will help your home get better decor because they know what is going on in the market. We are sure you want to get the latest things that are trending in the market and make your home look extravagant. You also get a second opinion when you involve a third person in the situation. Let's say you decided on a theme and don't know how to implement it according to the structure of your house. An interior decorator will brainstorm their ideas to make an amazing plan for your home. The best part, they will keep everything you want in mind and mold their ideas accordingly!
They have contacts in the industry
The best interior decorators in Dubai have contacts all over the industry. If your house requires small internal constructions or retouching of the paint, they will make sure to get it done in time. You won't have to step out and open your contact book in any way! If you are getting a new home built, you can ask your decorator to lay a plan in front of the architect to help them understand what you need. The small constructions and paints can be done in the very starting when the home is about to get ready, and everything is quite messy. This eliminates any kind of disturbance and dust to fall all around the place.
The best way to get that wow factor
If you think it the other way round, it is so crazy to imagine someone bringing the best out of your home just by having a look at it. If you as a person are not creative enough but want an elegant house to flaunt when your guests come, interior decorators in Dubai can be the best solution to your problems. The job of an interior decorator is to illuminate the house with the help of quirky designs and decorations all around. They might take a consultation fee, but isn't it worth it if they bring your home to life?
They can make out the best decision just by looking at it
If you are constructing a new house then you should appoint an interior decorator in the very beginning. They might ask you for a map of the house and what do you expect from the decoration. From that moment onwards, an interior decorator will start working on your house by visualizing the basic structure. These professionals are so dedicated to their work that with years of practice, they can make an ordinary-looking home into an elegant one. The best part, you won't have to fetch anything out of your budget.
You won't have to go anywhere to buy the stuff
As interior decorators have contacts all over the industry, it is a big possibility that they know places and people where they can get the best stuff from. By places and people, we mean the ones you will never know about. Their contacts enable them to find out budget-friendly places which might look expensive. With their experience in years, they might use some DIYs with the old stuff in your house to make something exciting and valuable. We are sure you will love some of the handmade furniture ideas given by the decorator. If you think it's a fun one, then ask them to involve you when performing some crazy DIYs in the studio.
One thing to clarify here is that interior decorators are different from interior designers. If you are looking to allocate your furniture and fit everything beautifully, you need an interior decorator. In contrast, interior designers help you design your space! So, before making a decision, make sure you are choosing the right one.