How do dogs name help in dogs training and name response
3 min read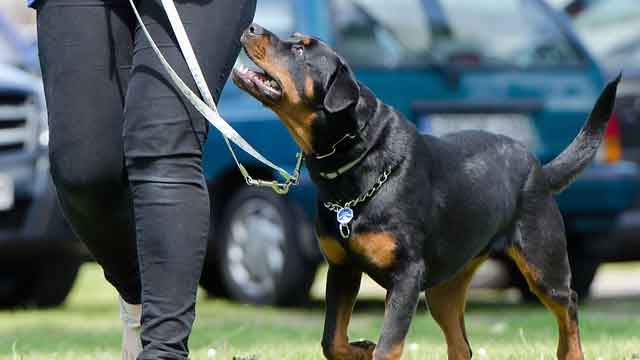 Like humans dog also has an attachment with their names, that establish early in life. Many people are unaware of the fact that the dog's names have very intriguing effects on the dog's life. The whole training process and name response of the dogs depend upon the choice of the name. Yes, you heard me right. If you are planning to buy a dog or already have a dog, but he does not respond to his name, then you are in the right place. The name helps the dog feel glad and is also very helpful in his training and teaching him the name response. If you are facing any difficulty in dogs training or name response then there are chances that you have not chosen the right name for your dogs Let's have a look at how dogs name help in improving his training and name response:
Improvement in dogs training:
There are many options available for dog's names but choosing a unique dog name for your dog is a tough choice. You may find many names attractive for your dogs but many of it may make your dogs training tough. Choosing the right name can make a path to success for your dog and can make him more attentive. It is very necessary to choose a name that helps improve the training process and makes the dog comfortable Names like stupid or zero can demotivate a dog whereas names like hero and champ can boost their confidence in minutes. Similarly, an owner may name his dog Noel or Snowbird in Christmas excitement, but after some time he will realize the no in the name is playing as a hurdle in his training. Names that have no negative meaning or negative associations are the perfect names for dogs.
Help improve dogs name response:
The very significant thing to understand before talking about name response is to know, that name is just a way to grab your dog's attention. Name is not an instruction. The instruction will be given after calling the dog's name. For example, if you want your dog to sit, you will first call him champ and then ask him to sit by saying sit down. It is very significant for dog training to make the dog responds to his name. The three basic ways to do so are, to choose from the list of unique dog names, choose the name that makes your dog happy, and the last is to provide him with a treat when he listens to you. Remember to name your dog that has a positive meaning, otherwise, he will prefer ignoring you instead of responding back. Another fetching thing about name response is that if you choose a name that makes your dog happy when listening to it, then it will definitely help in making dog respond to his name. So always choose a name that is positive and makes your dog happy.