Gaming Vs. Learning – Do They Go Hand In Hand?
4 min read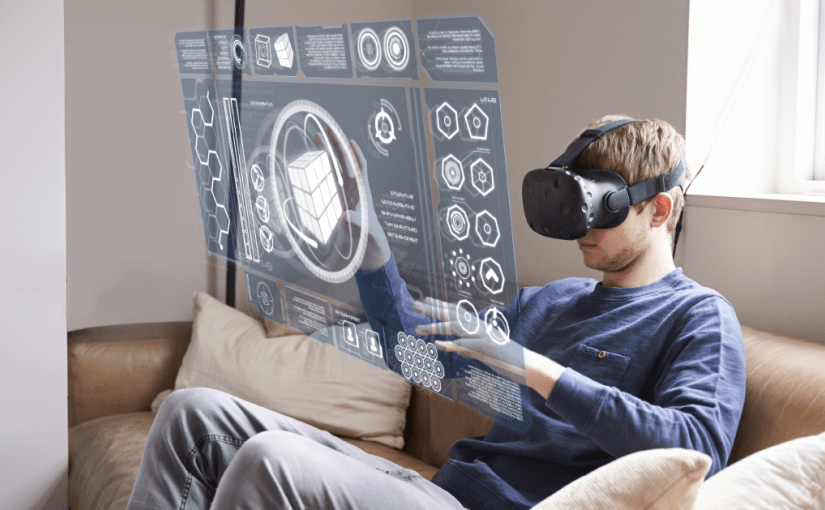 Everyone is waiting for the most curious question to be answered. Well, is Games and learning goes hand and hand? The answer is yes it can.
If this question was asked few years back where educational technology wasn't part of any classroom setting then the answer should be only no. Obviously! Traditional methods do not allow any distraction or any digital methods to learn things. But lean on text books or information which goes hand and hand.
The learning pattern and gaming has transformed through the past years. What has been held constant is implementation. Though parents, teachers, and even children understand how important these big giants are taking responsibilities to predict best game based learning.
Table of Contents
Does Games and Learning perfectly fit together 1
Games are best in injecting information. 2
Games can work together to form a queue of students. 2
Delivering knowledge to others. 2
Gamification vs Game-based learning. 3
Game and Learn do go hand in hand according to teachers. 3
Is Game base learning a new future technological strategy?. 4
It has been said by academic services that the criteria of today's education has fit with Game based learning.
The Game keeps the concentration level at its peak.
The critical and instant problem solving element that players can tackle.
Explore new things and ideas and drive question that aims to seek answers eventually.
The person playing the game slowly and gradually gives up due to the fact that students do not want to lose.
It help you identify your mistakes and cater your errors into pre-determined feedback and guide in what to do better and are they are doing well or not and what will be their new step.
They can tackle their problems through critical skills and with a proper situation or scenario.
Games are good for maintaining interaction with what is being explained.
The study of online academic writer services shows the memory keeping skills has been improved. It keeps you with what is to be achieved with in the time. While with memory are concern students getting more information through activities that gauge practices that intend you to master the concept? The E-Learning takes you to the world of planning your own game and set target to achieve it and make decision that is based on it.
By the help of Games one can easily transform a learning environment within the classroom setting and also the whole school premises. This kind of tool can bring students and teachers together to showcase learning more efficiently and making connections will keep you with more socialising.
This seems as the students has progress an engaging element as well as understanding build up time to time.
The Game based learning will initiate students to take part in sharing knowledge and helping others. This way the one who is helping is motivated by the fact that he is at the level of mastery where he can explain the technique of explaining the process of Game.
This enthusiasm and passion has shown proven result of what Game based learning is aiming for us. The professional academic writing service, believed that Game based learning help you in mastering the plannedconcept, which can be executed through involvement and dip your hands in it.
The idea of bringing game based learning make you use tools efficiently and effectively. This makes learning more into extrinsic factor to learn hand on experiencewith a touch of motivation. This kind of learning according to SRI study is called 'stimulation'.
It has been argued that Game based learning is not considered Gamification claimed by Jordon Shapiro. It has been said by Shapiro that if the Gamification is all about getting a badges or rewards then we do not need such commodities of learning.
Playing games does not require competition with just playing sum up a real life learning experience. It stimulates learning to be interactive, social and solve problem by their self.
The teachers have talked about how these games changed the learning setting on classroom. This has also claimed to be useful element and beneficial as well, according to 30% teachers views. It has seen a new trend of Game being beneficial for students who are weak in studies. The students who are not use to traditional teaching style and find difficulties in coping with others on the same page, games proven to be a friend indeed for such people.
The teachers observe a change of this learning tactic that it increases engagement by 65% of low performed students. And only3% didn't show any progress.
Most importantly, these video games show a significant impact on the behaviour of students. It creates an urge of learning to each other by which they give advices and tips on how to work on the system.
There are many who oppose this strategy of learning and are not confident in implementing such Game based learning. However, some have emphasised these learning to be a good source of enhancing problem solving, critical skills and backed by comprehensive learning methods and have positive effect on retention.
This is why Game developers do think it's a crucial element to inject it on every level. The learning and playing can go hand in hand as it believed to be free from all competitions and extrinsic elements to be played by the students.