Few kitchen tips for homeowners and commercial kitchen owners
3 min read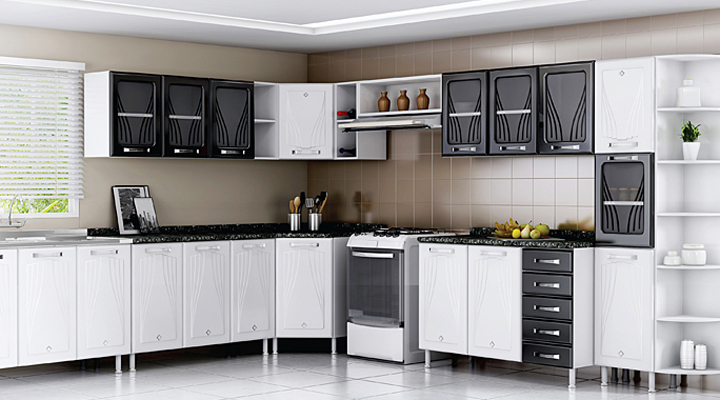 The must-haves at your modular kitchen-
Chimney- An important component for every kitchen irrespective of the type and size. It helps to protect the decor of the kitchen as well as from the damages caused due to smoke. It is a vital device for expelling all the sticky-oil-mixture that vapors out as steam and causes damage to the kitchen interior.
Microwave- It reduces the time of cooking exponentially and easily warms the food. It is just a matter of a few minutes to get your food well cooked to be eaten.
Modular kitchen is built to add elegance and charm to your home. The sophisticated look will add to the decor.
Few tips to organize your kitchen-
You can create centres to do the common work. Food, cooking, serving, cleaning, and storage should have separate distincts centres. The centres are basically areas where you keep things close to each other to perform a certain task.
You can easily stack your glasses, plates, silverware near the kitchen sink or dishwasher or drying area so that you can easily pit them after washing rather than carrying them to the other end of the room.
Ingredients used for cooking such as sugar, flour, baking tools can be kept together in a separate location and can be used as a baking area.
Plastic rolls, bags, rolls of foils can be easily kept near the refrigerator, in case you want to save the extra amount of serving.
Cutting board can go under the sink or on the hanger near the sink. A holder can fit kitchen knives, slicers, scissors in it.
If you own a commercial kitchen or incharge of a commercial kitchen, here are a few things you should keep in mind to ensure a smooth workflow-
One of the best features of a commercial feature should be simplicity. Restaurant kitchens are anyways prone to confusion, during rush hours error can easily occur. Organizing the kitchen to ensure efficacy and smooth flow of work is important.
Choose the right equipment with respect to kitchen tools. You never know what your customer will order- your kitchen should be well equipped to handle such orders which require making from scratch.
Keeping room to make future changes will ensure a flexible space. You never know if you will add a new item every month. Your kitchen should be able to adapt to the new requirements your restaurant has.
Eliminating confusion has to be a preference within the kitchen. Your kitchen does not have to be chaotic always.
Keep in mind your head chef always has to keep an eye on everything that goes around the kitchen. Partitions and distributions have to be such that the communication, vision, and work is efficient and easy.
Hygiene must be maintained at any cost. Proper sanitation is necessary to deal with food and commercial kitchens. Disposal of waste, cleaning kitchen tools, tables after work should be done daily. Sanitization of the kitchen area before and after work ensures that the hygiene is maintained.