Downia Feather Mattress Topper : 5 Reasons You Should Buy It
4 min read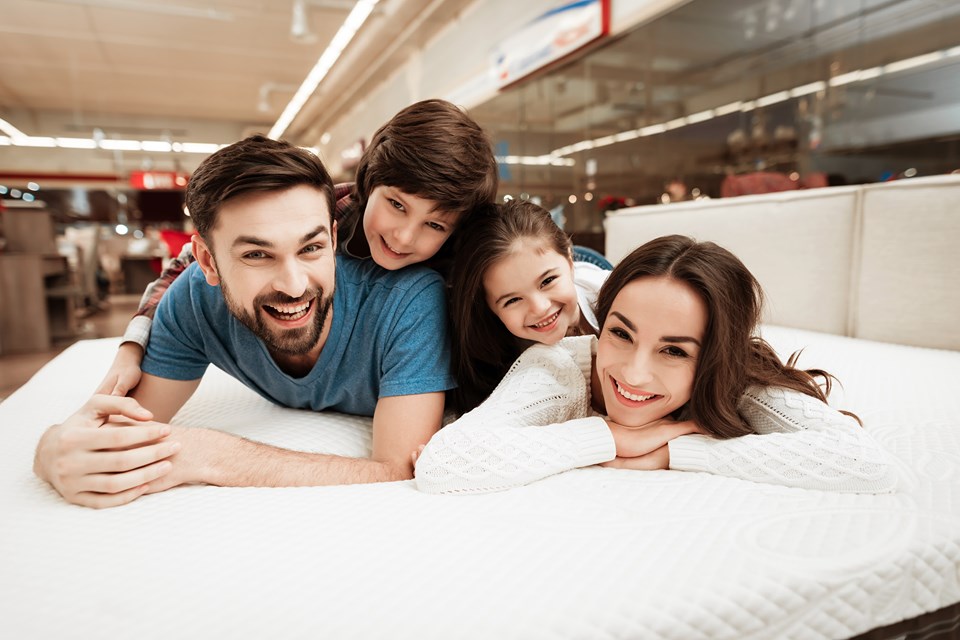 Having the right mattress to sleep on at night could be the difference between a productive day full of energy and enthusiasm and a day filled with fatigue, lethargy, and lack of focus. A good night's sleep is extremely important for you to perform adequately at work and spend quality time with your friends and family.
Therefore, when you are setting up your bedroom, be sure to pay special attention to all the components in your sleeping environment. For instance, the quality of the mattress, pillows, comforters, and mattress toppers can have a significant impact on your sleeping patterns. One of the most important components that you need to pay attention to, for maximum impact, is the mattress topper.
What is the Mattress Topper and Why Is It Important?
A mattress topper is essentially a piece of fabric that is positioned on top of the mattress so as to balance out any lumps or sagging areas on the surface of the mattress. A topper is typically quite light and easy to move around. It also helps keep the mattress clean and free of dust, spills, microbes, etc. Moreover, they can help make the surface of your bed softer and more comfortable, thus contributing to restful and rejuvenating sleep.
Because mattress toppers are relatively cheaper and more inconspicuous when compared to mattresses, they are rarely spoken about. This is why many people are still unaware of the great importance of a good mattress topper. This may also cause people to avoid cleaning, maintaining, and caring for their mattress topper as they would for the mattress itself.
This, however, is a mistake, because the mattress topper plays a pivotal role in keeping the mattress safe from day to day wear and tear. A frayed and battered mattress topper, therefore, could result sooner or later in a damaged mattress. This is why experts recommend the use of a high-quality, durable, and comfortable mattress topper in every bedroom.
5 Advantages of the Downia Feather Mattress Topper
There are numerous brands that you can choose from when it comes time to buy a mattress topper for your bed. However, over the years, the Downia feather mattress topper has gained great popularity among consumers around the country. Some reasons why people are in love with this amazing mattress topper have been listed below.
Organic
The Downia feather mattress topper is made from 100 percent natural and organic raw materials. The product is completely natural, organic, non-toxic, and biodegradable. No harmful chemicals, such as flame retardants and pesticides, were used during the manufacturing process of this mattress topper. This means that the product is safe, healthful, hypoallergenic, and environmentally sustainable, qualities that have made it extremely popular among the new, environmentally conscious generation.
Comfortable
Feather is a material that is known for being soft, flexible, and comfortable. This is one of the reasons why feather pillows have been so popular among consumers for centuries. Moreover, buying the Downia feather mattress topper can even make an old and sagging mattress comfortable to sleep on. Hence, many people prefer to take this cheaper alternative, instead of buying a whole new mattress in order to increase the comfort level of their bed.
Durable
Feather mattress toppers are known for their great longevity and durability. As a material, feather is quite durable and resistant to moisture, heat, and weathering. Therefore, once you buy the Downia feather mattress topper, you can rest assured that you won't need to replace it for years to come. Moreover, feather mattress toppers require minimal maintenance and upkeep, making them a perfect choice for busy professionals and full-time parents.
Insulation
Natural insulation and temperature regulation are some of the major advantages of the Downia feather mattress topper. This is because the feathers of geese and ducks were designed by nature to keep the birds warm during winters and cool and comfortable during summers. Hence, the feathers retain this property when they are used to make a mattress topper, providing adequate warmth to sleepers during winter and keeping them cool during the summer.
Warranty
The Downia feather mattress topper comes with a one-year manufacturer warranty, which means that buyers don't need to worry about paying for any repairs or replacements for a whole year after purchase. Moreover, this mattress topper also comes with important quality certifications such as Greenguard Gold certification, the OEKO-TEX certification, and more. These factors enhance the reliability of the product and reduce the risk associated with a purchase.
In Conclusion
These are just some of the reasons why you should definitely consider buying a Downia feather mattress topper for yourself, your friends, or family members. This feather mattress topper is the most cost-effective and environmentally sustainable way to get sound, comfortable, and restful sleep every night.