CRM Terminology
5 min read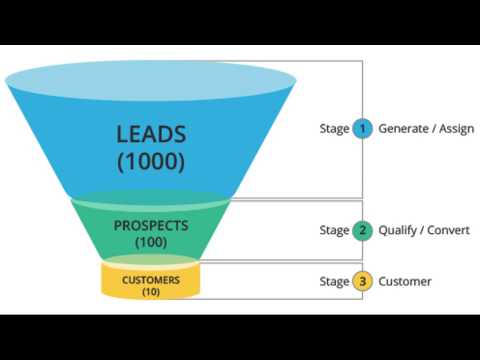 Current economic scenarios driven by intense competition, especially in digital arena, have impelled many organizations for the procurement and implementation of competent tools and technologies such as Zoho CRM. Customer Relationship Management (CRM) that enables them to track and optimize each customer's interaction in order to enhance returns on investment, boost customer satisfaction and gain customer loyalty. This has, by and large, enabled them to automatize and implemented the standardized best practices into their daily business operations and customer interactions.
The key to effectively manage the sales processes of the organization is to acknowledge the stage of the sales pipeline. CRM helps organizations to better acquire, manage, serve, and generate value from their customer-base while improving their operational efficiency. Customer relationship management (CRM) is a client-oriented process, policy, or strategy that assists businesses to identify and foresee the clients' current needs and preferences.
CRM provides a system and a mechanism of useful insights of trends and practices of market which ultimately enables a company to stay in touch with its existing and potential clients. CRM arranges the entire stream in a central location, automates many mundane procedures, and improves the productivity and efficiency of the sales force. Major determinants in a sales-oriented business environment such as leads, prospects, customers, and opportunities become handy by insightful analysis of CRM system. CRM operates by acquainting leads or customer data, analyzing the data to understand customer requirements and modifying marketing campaigns based on the information gathered to increase sales revenue.
Zoho CRM
Zoho CRM was launched in 2005. It has become a full-fledged suite of an application competing with the industry leaders on many fronts. Zoho CRM is an absolute necessity for businesses of all sizes. It serves a worldwide corporate network of over 150,000 businesses in around 180 countries. Zoho CRM tool aids to create, manage, and organize data in a way that drives sales and revenue.
Zoho CRM is a flagship product that offers consumer control with its multi-channel communique, sales productivity, CRM insights, product customization, and third- party integration. It provides an array of features to meet the needs of small as well as large organizations.
Key Features:
Zoho is a robust and business-friendly CRM software that fulfills every need of the business. It can be easily tailored to suit business needs. It offers powerful features that allow users to eliminate delays and chances of human error by automating iterative tasks and manual processes. Auto responders, alerts and notifications, data sharing rules, territory management, workflows, assignment rules, website integrations, scoring rules, and many other essential features compel the businesses to rely on CRM and remain productive.
It has an easy-to-use interface. It allows you to develop and define modules. It is scalable and allows to automate repetitive operations. It presents excellent features for sales and marketing, powerful integrations, and secured cloud storage. It helps to boost team productivity by structuring work flows that automatically trigger actions based on predefined conditions. It has an amazing feature of blueprint that focuses on automating and streamlining business processes of an organization.
CRM Modules
Zoho CRM classifies data into logical groups based on their category of content. These groups, called modules, offer a set of unique features in accordance with the information of the group to manage. The complete list of standard Zoho CRM modules grouped by their type of operation is as follows:
Sales Force
Automation
Leads
Accounts
Contacts
Deals (or Opportunities, formerly known as Potentials)
Forecasts
Marketing Automation
Campaigns
Customer Support
Cases Solutions
Products
Vendors
Sales Quotes
Purchase Orders
Sales Orders
Invoices
Price Books
Data Analytics
Reports
Dashboards
Activities
Tasks
Events
Call Logs
These modules work together seamlessly addressing almost all requirements of corporate operations.
Security Management
The very first CRM user of the enterprise is called the Super Admin, having access rights to all the functions and information contained in the CRM. The Super Admin must always secure this user id and password. The Super Admin account holder must be well versed in CRM and also have the highest clearance to access data as he has access to financial state of the sales pipeline, all pipeline-related views, reports, and dashboards that contain financial information. Usually in CRM, Super Admin's profile is set for CEO or Directors of the enterprise.
Managing Users
An admin can create and delete users. He holds the authority to alter the statistics, modify the information and reset the password.
Managing Profiles
In Zoho CRM, profile is set for each user of the organization that limits the information accessibility to the user according to their relevant department.
CRM contains two default profiles: Administrator and Standard. All features and data are completely open for administrators. On the other hand, Standard users, have restricted permissions to access information in the CRM.
Managing Roles
Zoho CRM allows to simulate the organizational hierarchy using Roles. Roles in CRM are about data access. Senior management users can access all the records of the users at a junior level. Managers can view and edit their subordinates' records. For instance, a Sales Manager can access all the information entered by sales representatives.
Managing Data Sharing
Data sharing rules in CRM help to override the default settings and provide access to other roles and groups according to the business requirements. Data sharing rules can also be set for all CRM modules, such as Leads, Contacts, etc., except for Forecasts.
Record Level Sharing
Record-level sharing allows to share only a specific set of records with specific users.
Blueprint
Day-to-day business consists of a series of complex processes and sub processes. Sales, procurements, finance, and logistics are the main departments of any running business. It is important to keep all units in check and push forward. To ensure success in day-to-day operations and achieve strategic goals, robust and efficient business processes must be designed and followed to the dot by all involved departments.
Zoho CRM introduces the tool for that specific reason, Blueprint, which guides the employees throughout the process and in every step. Blueprint allows to map the entire business process and facilitates process automation and validation, improves productivity and cuts out loopholes and missed steps from happening.
Extending CRM Beyond Zoho Platform
Zoho offers a REST (Representational State Transfer) and API (Application Programming Interface) that allows to send and receive data between CRM and third-party apps that support APIs. Zoho facilitates data exchanging by connecting with other Zoho Apps and also with external apps such as Google AdWords and Slack.
Conclusion
The technology is rapidly evolving and businesses need to modify within themselves with that pace and accommodate shifting trends in order to survive in the global competition. Zoho CRM makes intelligent operation processing, easier analysis and assist in powerful decision-making. Zoho CRM help business to grow by augmenting the funnel of sales. Zoho offers a unified platform to help the business to deliver exceptional customer experience. Zoho CRM product meets vast majority of the business needs and by implementing such state-of-art business solution, the charts of sales will inevitably expand.